For all the travelers suffering from the economy class phobia, long haul flights can become painfully difficult. The cramped spaces can make the situation totally awful. Premium economy class is the best solution for that, especially for the frugal travelers.
The premium economy class of many leading airlines lets you enjoy the finest amenities just like those of other premium classes. The lower fare is of course the most evident advantage. Air New Zealand, Qantas and Cathay Pacific are among these leading airlines.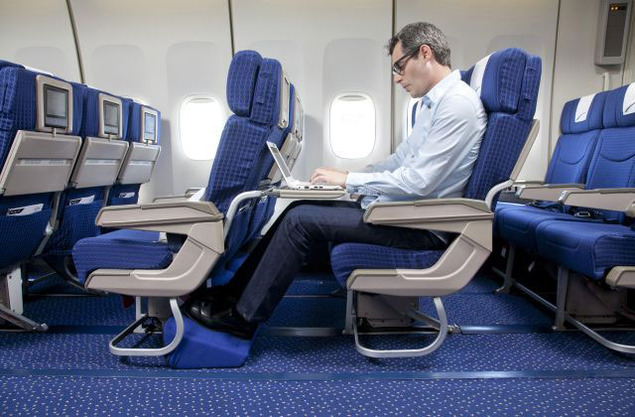 Here are some of the money saving steps to book premium economy seat.
24 Hours
24 hours is a significant time when it comes to booking flights. This is because most of the leading American airlines allow you to cancel your booking free of cost within the 24 hours time frame. It revolves around the ideas that as soon as you come across an attractive fare, book it at the earliest possible.
If within the 24 hours you find something better, you can always cancel without facing any extra costs. This would help you in getting a great premium economy seat.
Last Minute Booking
Although you'll always be recommended to book the earliest possible, last minute booking is sometimes equally attractive. This isn't going to work always so it is best not to leave your plans till the very last time. Last minute booking works out ideally for travelers who are flexible and don't mind changes to their trip. When it comes to selecting premium economy seat, last minute bookings can help you to get the advantage of attractive deals that you might have otherwise missed.
Ideal Booking Time
For selected budgeted fares, you need to apply certain tricks that would help you to save. As a general assumption, Tuesday is the best day for booking. This is because most of the airlines reveal their most attractive deals on that day. Similarly, weekends are considered the most expensive times to travel because most of the travelers are on the go at that time.
It is also assumed that early morning is perfect when it comes to booking cheap fares.
Use the Air Miles
For saving big on premium economy seats, the most reliable way is to use your air miles. These can be collected in a variety of ways, from flying to filling out online surveys.
Miles have a specific expiry day so putting them to a good use is a must. Travelers often worry when it comes to redeeming miles because of the limited options available. One of the best ways of redeeming is to book a premium economy seat. It's pleasing to be enjoying a long haul flight on the premium economy.
Compare Different Sites
If you do not wish to seek professional services for booking flights, you need to be ready to carry out extensive research. Even when you find attractive fares on a webpage, comparing them is a must. There are several search engines that would help you to access the cheapest fares available.