A delicious cake, set on an attractive cake stand is the ultimate frosting on the cake. Moreover, a cake is the centrepiece for several occasions, therefore, cake stands play a crucial role in enhancing the setting and theme of an occasion. The great variety of cake stands available in the market today only makes the presentation more arresting and enjoyable. From material and size to design and tier, these assortments compliment creativity and innovation at its best. Either for commercial purpose or household use, the range is overwhelming. If you are on a lookout to buy cake stands for personal or commercial purposes, here is a handy guide you would find useful.
The Types
Based on Material:
There are different types of materials that can be used to make cake stands. They are all impressive in their own way and have their own advantages.
1. Glass Cake Stand – Glass cake stands are quite popular in households. They come in different varieties like designs, transparent ones, embossed ones, coloured ones etc. They can be either uncovered stands or those with dome-shaped covers. Their fancy appearance differs from design to design. The glass stands cannot be easily maintained and they are also heavier in weight.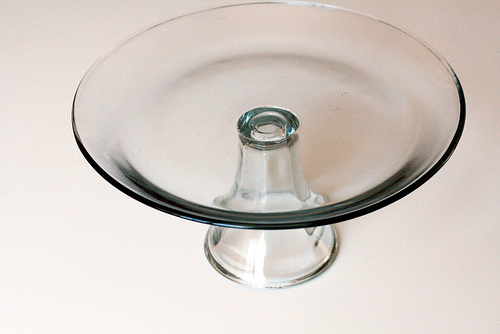 2. Porcelain Cake Stand – Like glass cake stands, porcelain cake stands also come in different colours and embossed forms. Additionally, they also boast different shapes and patterns. They are quite elegant looking and apt for holding cupcakes too.
3. Iron Wire Cake Stand – Iron wire cake stands have recently gained popularity. They look great for outdoor parties. They come in different designs and colours. The best thing about these stands is that they are easily maintainable and lighter to carry. Though they can come in different colours but black and white remain the most common colour choice.
4. Steel and Metallic Cake Stand – Cake stand made of steel and other metals have an aesthetic appeal attached to them. They are usually preferred for their capacity of carrying much weight and their sturdy structure. These qualities make them the apt choice for holding multi-tiered cakes.
Based on Tiers:
Based on tiers, cake stands can be classified into single tier, two-tier or duplex cake stands, three-tiers and multi-tiers. As their name suggests, the number of tiers depend on the length of the cake. One should notice that the material that holds these tiers (usually dowels) and the plate is capable of holding the cake. So, for heavy cakes, the material of the cake stand should also be strong.
So, there is a great variety out there, if you are planning to buy cake stands for either personal or commercial use. Things to keep in mind include your requirement regarding material, capacity and weight. You can also buy ultra-turntable cake stands which make decorating your cakes easier. There is a varied brigade of choices available for buying a Cake Stand Online India or any other part of the world. You can also browse through local stores for the same.