Cottage style is all about creating a laid-back and welcoming feel found in small tucked away cabins or vacation homes. The no-fuss, slow-paced lifestyle mimics the casual living on rural, country, and beach retreats. You might be thinking that how a period piece like wainscoting can help to create that ambiance into your home. Well, the interior designers have long incorporated it into the unrestrained scheme of modern interiors. With a few modern twists, it can perfectly blend into the humble, unpretentious nature of the cottage culture.
Use the simplicity of wood panels.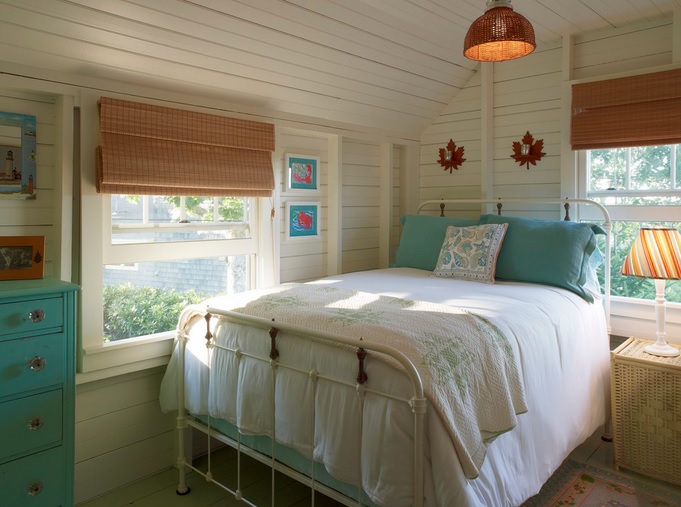 Nothing shouts cottage more than the no-frills veneer of beadboard wainscoting. The strong point of such feature is that you can install it anywhere. If your intention is to add warmth and character to the ceiling, blank walls, or a plain-vanilla cabinetry, the classic grooved paneling will be your savior. These are easy to install, and despite the banal status, the can make a lace pop with the textured look. So, they will still make a subtle statement even if you keep them in the background.
Pair them up with natural textiles like wicker and rattan. These things, with their unassuming nature, will add cozy cottage touches.
Choose a palette that is soothing.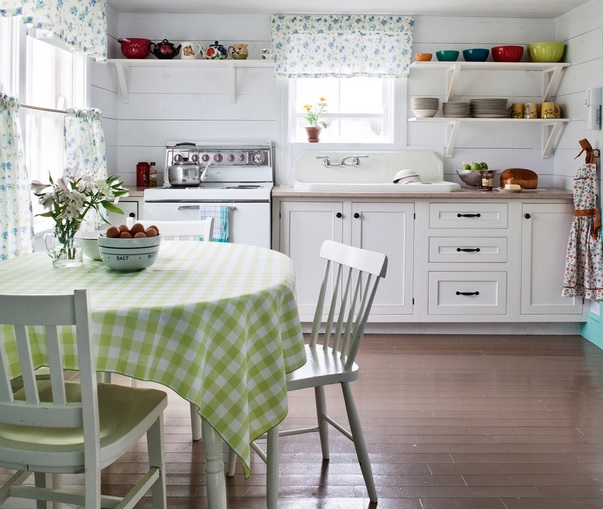 The colors in this style should be soft and clean that feels like a cotton bed sheet freshly dried and ironed. Whites and neutrals inspired by the beach are the colors that you should look for, not the jewel tones and shocking bright hues. Sun bleached greens, blues, or pale pinks also project a sense of weathered interiors but don't combine too many pastels. So, paint the wainscoting with these light shades to make your living place comfier and more casual.
Nevertheless, if you can't think of a room without a few bold touches, don't hesitate. It's absolutely fine as long as you keep it limited to just a few accessories and furniture pieces. A yellow headboard in the bedroom, a couple of turquoise pillows in the living room, or a handful or bright-colored cookware in the kitchen won't veer in any other direction.
A whitewashed look will be a good choice too.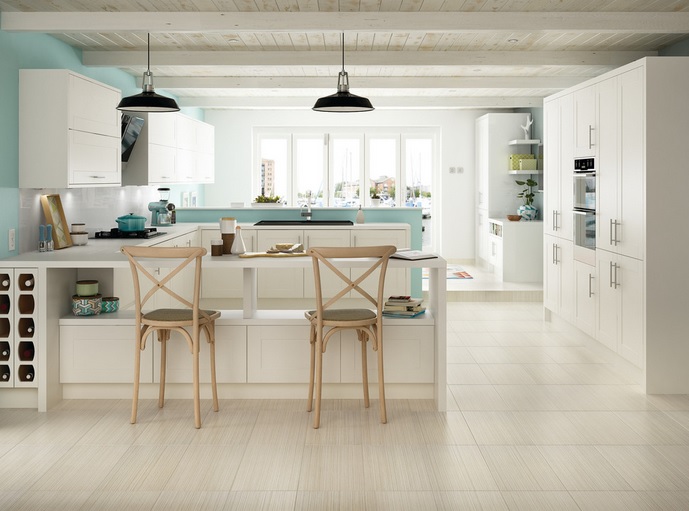 Once, the style was practically used as another name for shabby chic décor. The term has lost its charm these days, but the elements such as peeling paints faded prints still appear to be relevant to create that relaxing appeal.
Cottage-inspired décor looks like it has gracefully aged with time. So, a wainscoted ceiling that looks white washed or furniture and walls that mimic the patina of aged beauty will perfectly serve your purpose. You can use faux finishes too to create such a weathered look. However, avoid aggressively battered pieces cottage style is about being pleasantly distressed not plain beat up.
Embrace the minimal detailing.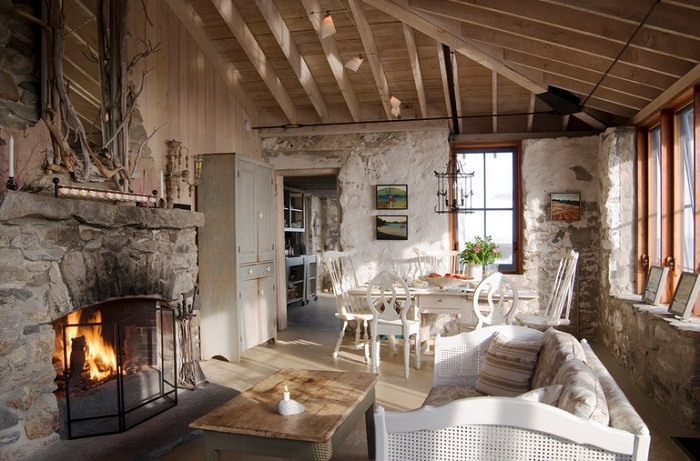 It's inherent to the décor and furnishings of cottage style. So, try to keep the wainscot panels as simple as possible without pairing them up with crown molding or decorative trims. You can use wooden furniture such as chairs, tables, and cabinetry in simple styling and distressed finishes so that they look worn but cozy and comfortable.
The flea market finds might be a great option to help you achieve that look. Just avoid heavy furniture or bulky accessories because they feel clunky, and overpower the space. Also, don't cramp the room with quirky displays or cheeky vintage cast-offs because these will shift the focus to the transitional territory. An old pine bookshelf or a drop-leaf table can be the ideal accent piece for your cottage décor. You can also use a few decorative glass bottles or gorgeous photo frames to create a collective impact.
The cottage style is less about achieving perfection and more about touching the heart. Your primary focus should be creating an unpretentious domain where everyone loves to unwind and relax. These tips will help you bring the cottage décor into your interiors.