There are many endeavors that you will undertake in life that will have a large financial toll. One of the biggest purchases you will make in life is buying a home. While it can seem like a ridiculously costly process, there are a number of ways for you to find the right financing for your efforts. While many people opt to go for traditional bank loans, these are not always the best choice. Instead of going crazy with all of your different financing prospects, you may want to narrow your search by exploring USDA lending options.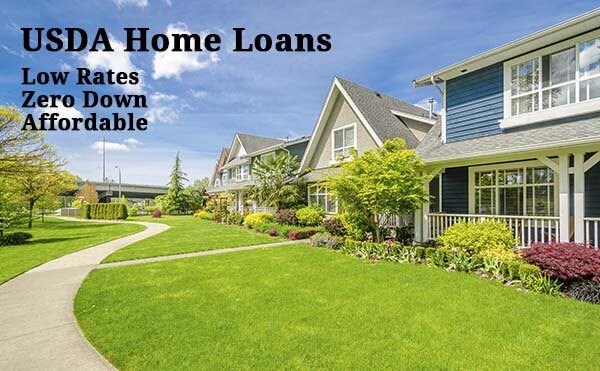 A USDA construction loan is a very unique kind of financing for prospective homebuyers. With this loan option, you are likely to see some truly interesting benefits that other financing choices cannot provide. Take a moment to look at some of the specifics and see if this is a choice that stands to help you get into the home of your dreams.
Down Payment Blues

Buying a house is expensive but there are certain parts of the process that wind up being more costly than others. When you want to buy a house, you need to make sure that you have a decent amount available to use as a down payment. The larger the down payment, the smaller the monthly payments you will have to make down the line. Still, it is not always easy for prospective buyers to come up with a decent down payment. Luckily, the right financing options can help you immensely in this regard.
USDA lending options are unique because they do not require a down payment. These loans are structured to help borrowers to get the homes that they desire without having to have a large chunk of change saved in advance. Though you will not be required to put anything down up front, you still might want to consider putting down a little bit of your funds right off the bat. Having a down payment of any size will help you to keep all of your future payments at a manageable level for a much longer period of time.
Credit Options

When you set out to buy a home, it is highly suggested that you know a bit about your personal credit history. If you do not have an ideal score, it could easily harm your chances of getting the financing option of your choice. While this can be upsetting, it is not as big of a deal when you are looking at alternative lending sources. A USDA option offers a bit more flexibility in regards to credit. Instead of simply looking at your credit score, lenders will look at multiple factors to make a balanced decision.
Buying a home can be a big step to take in life. To see the best results from your endeavor, you need to know a bit about the financing choices in front of you. Consider how you stand to gain from exploring what USDA lending can offer. If this seems like the right choice for your future, then now is an excellent time to get out there and apply for this type of financing.