The popularity of paddleboarding continues to surge, and a growing number of products are hitting the market to meet this demand. As a beginner paddleboarder, or even one who has a bit of experience under his or her belt, it can be difficult to choose between inflatable and solid Boardworx SUP boards. There are several factors to be considered when comparing the two – including that not all inflatable boards will be better than solid boards, and vice versa – but below is a general guide to help you during the selection process.
What are Solid SUPs?
Solid SUP boards are the classic choice, given that paddleboarding has its roots in the world of surfing. The original paddleboarders would hit the high seas on a wooden board or a fiberglass/foam core board. Today's solid SUPs are also made out of Kevlar and plastics.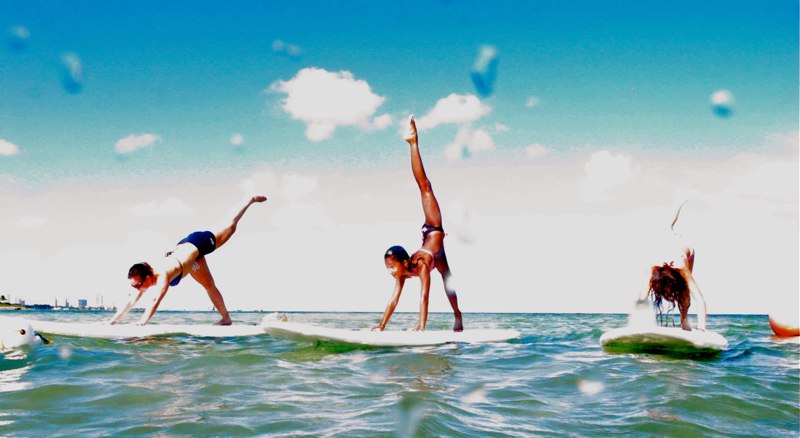 Depending on how the board is constructed and the material that it is made out of, users may have a completely different experience using one type of solid SUP over the other.
A fully foam board is more likely to become punctured, allowing the water to seep in and make your board heavier over time.
Fiberglass boards are more susceptible to cosmetic damage (i.e. dings and dents). Punctures in this type of board can also cause it to become weighed down.
Kevlar boards are superior in durability, but come with a high price tag.
The construction of the board will affect its stability, flotation, tracking, and durability. Once you have narrowed down the type of solid SUP you're interested in, invest the proper amount of time in researching the best boards for your budget.
What Are Inflatable SUPs?
The first inflatable SUPs to hit the market weren't overly impressive. The inflatable boards of today, however, are extremely rigid and have little to no sag when properly inflated. Many experienced paddleboarders say that inflatable boards react the exact same way as a solid SUP.
Being filled with air, inflatable SUPs are lighter and, therefore, more manageable for many. It is far more portable, having the ability to be boxed up and put into the boot of any car and inflated within minutes once you hit the beach. A primary concern is that these boards are susceptible to puncturing, but the high-quality boards of today are very puncture resistant. In fact, where a solid board may suffer a "ding" or puncture that same hazard will simply bound off of an inflatable board.
The Final Verdict
Solid boards come in a variety of materials so some solid boards may give paddleboarders a better experience than others. Inflatable boards travel well and offer users an incredible experience. Solid SUP boards are typically recommended for those who will be travelling atop deep water. Inflatable boards are preferred by riders who like cruising over shallow, fast moving water. Generally speaking, inflatable boards allow for greater diversity and are the best choice, especially for those new to paddleboarding, to get a feel for the sport.