Everyone knows that some of the best holidays are those that involve travel. People young and old enjoy seeing new locations and learning about other cultures. There are even luxurious travel choices such as cruises. When you are planning your next trip and while you are travelling, there are several things you can do to ensure that your trip is safe and enjoyable.
Pre-planning is one important element of a safe and fun holiday. While spontaneity in some areas can be exciting, for the most part planning and scheduling things ahead of time is a good idea. Booking transportation is important (and in some cases necessary) to do ahead of time. With pre-scheduled transportation plans you can avoid additional fees for last-minute booking and also be aware of any security issues or requirements that may exist.
Accommodations are the same way. It gives you peace of mind to know that wherever you travel, you have a place to stay right when you get there. Trying to find a room last-minute can be an exercise in frustration, and might end up costing much more than you'd like. If you will be hiring a car at your destination, it's also important to make those reservations ahead of time. Other things to consider planning ahead of time are activities that require booking, such as a guided hike or snorkelling expedition.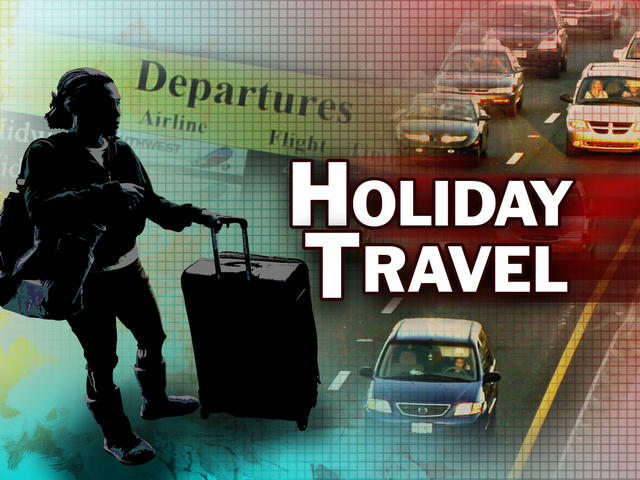 Additional Concerns for Senior Travellers
When seniors are travelling, there are some additional concerns that require pre-planning. There might be some medical concerns that apply or additional precautions that must be taken. It's good to find activities that are friendly to seniors and also near any medical sites in case of emergency. Insurance is also a good idea. Holiday insurance for over 50s can help cover any unexpected expenses due to medical conditions. There are several types of holiday or travel insurances, and finding the right one for your situation can help give you peace of mind and protect your finances from any undue strain.
Travel insurance for seniors is generally treated as a separate category from other medical insurance. Some traditional medical travel insurance providers withdraw coverage for people over the age of 65, or increase premiums drastically. There are, however, some insurance providers that specialise in providing insurance to holiday travellers on the older end of the age spectrum. Using an online insurance comparison tool can help you find the best coverage for your unique situation.
Using a Comparison Tool
An online comparison tool offers several benefits to both customers and insurance providers. It allows people looking for insurance to enter all their information in a single form, and have a list generated by all possible providers and the policies they offer. It's also helpful for insurance providers, as they are able to get all the information on potential new insurance accounts through a portal that is user-friendly on both sides.
If you are a senior, chances are you have a pre-existing condition or are taking doctor-prescribed medication as a preventive measure. Different insurance providers treat cases like this in unique ways, so it's very helpful to provide all your information only once and be presented with options for coverage from providers. You don't have to worry about going through the entire application process only to get to the end and be told you don't qualify because of a medical condition or prescription. Using a comparison tool saves you time and money.
A comparison tool also helps make sure you are getting a good deal on your new policy. Once you get a list of all the possible insurance providers and their policies, you can compare coverage and premium prices to determine which policy meets your requirements. Perhaps you need an inexpensive policy that only covers emergency services, or you may need something more comprehensive with a higher premium. Either way, having the options in front of you all at once lets you make the most informed decision, so you can get the coverage you need at a price that works for you.
Most online comparison tools allow you to compare providers and policies for several types of travel or holiday insurance. If you aren't a senior but still have a medical condition, you might want to compare medical travel insurance policies. Annual policies and cruise insurance can also be part of an insurance comparison site. The more options available, the more useful a comparison site will be. The whole idea is to have a "one-stop shop" for finding the insurance policy you need for your holiday travel.
Other Insurance Options
Travel insurance specifically designed for seniors is one option for coverage, but there may be others that could work for your situation. Medical travel insurance will cover medical expenses, but also other things such as trip delay or cancellation due to your medical condition. If you are travelling with other people, they can be added to the policy as well so they are covered for property damage or trip cancellation due to your medical condition.
You can find insurance for a single trip if you are taking a special holiday. However, if you travel often or plan to take several trips in the space of a year, you may want to look into an annual policy. Such a policy can be a better financial option for people who travel often, and having coverage through an annual policy also allows for spontaneous travel without worrying about finding insurance quickly.
Cruise insurance is another possibility to consider. Because cruises are different in many ways from standard travel, a medical insurance policy for a cruise has additional coverages and protections in place to compensate for the unique cruise conditions. Some examples are cabin confinement, missed port departure, or emergency evacuation from the ship due to medical necessity. These situations can be expensive, so having insurance coverage can help you enjoy your cruise without worrying if something unexpected happens. Again, you can use an insurance comparison site to find the right cruise insurance coverage for your next holiday.