Basketball had always been a driving force in Jean Kartal's life which would later, set the stage for a career in acting for him. At the age of 9, Jean discovered his love for basketball and his excellence and dedication to the sport which led him to attend a high school for elite athletes in Stockholm, Sweden. Eventually, he earned a scholarship to play basketball at a university in Los Angeles.
However, Jean's destiny took a turn, when Injuries cut short his basketball career and forced him to stop playing. But, being in LA, offered him a different opportunity to study a new craft –acting. Jean had spent a couple of years dabbling in performing and acting so he therefore understood the art of working in front of a camera.
As Jean recalls: "I thought why not give this whole acting thing a shot"? And he did just that! After attending a party in Los Angeles a director happened to see something amazing in Jean and offered him the part of a boxer in a production he was working on. So for Jean, since he was going to portray an athlete, it wasn't too far-fetched from his own life's experience to draw upon for the role.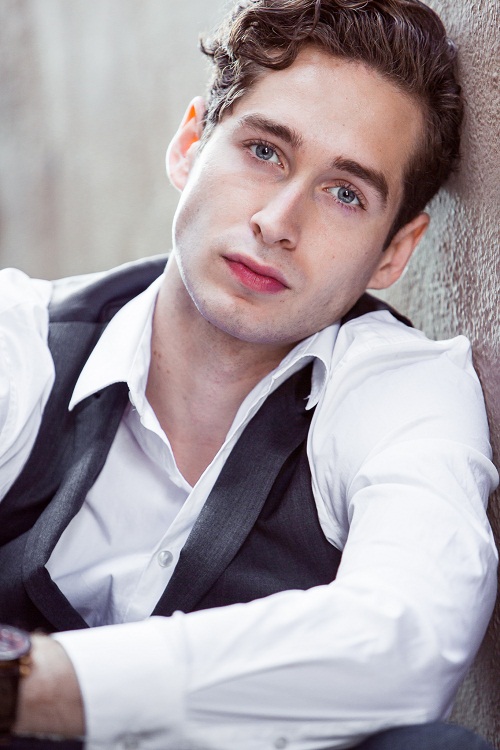 On the stage, Jean's first experience in a play was being directed by the Oscar nominated director, Milton Justice. The production of 'Destiny of Me', premiered in Los Angeles to rave reviews, including Jean's compelling performance as Ned Weeks. Playing this particular role has been one of Jean's most memorable experiences to date because of the incredible time he had –as well as a ten week rehearsal process –breaking down the script and character analysis.
Jean's work ethic in everything he does has developed from his approach to basketball. Practice, preparation, performing in public and perseverance –which he learned at the gym and on the hardwood floors of the basketball court.
In the acting world, Jean's mentor (academy award nominee), Milton Justice once told him, "If you want to be the best actor, you have to see it as an Olympic sport –and you have to behave like an athlete preparing for the Olympic Games."
This has stuck in Jean's mind ever since and has helped him reach the level of success he has reached, to this day.
Next up, Jean will appear in the feature film, 'Hollywood Rooftop', directed by Brett Leonard which focuses on a group of European actors and what it takes to become successful, while still managing to sustain oneself in a place like LA. Jean is really excited about the project which holds a special place in his heart from his own experiences.
His best piece of advice to aspiring artists? "Stay focused and work hard on your craft. Hard work beats talent, when talent fails to work hard."
We couldn't agree more with Jean. Don't forget to keep a look out for Jean Kartal, who is on the verge of superstardom.