When her co-star on the RHOBH (real Housewives of Beverly Hills) Kim Richards got arrested over drunken allegations and resisting arrest, Lisa Rinna was the first to offer her support on her Twitter Feed. She has noted her friend's changes and expressed her concerns over her relapse into alcoholism. Such an act of kindness jut tags at your heart and you wonder: what kind of person is Lisa Rinna?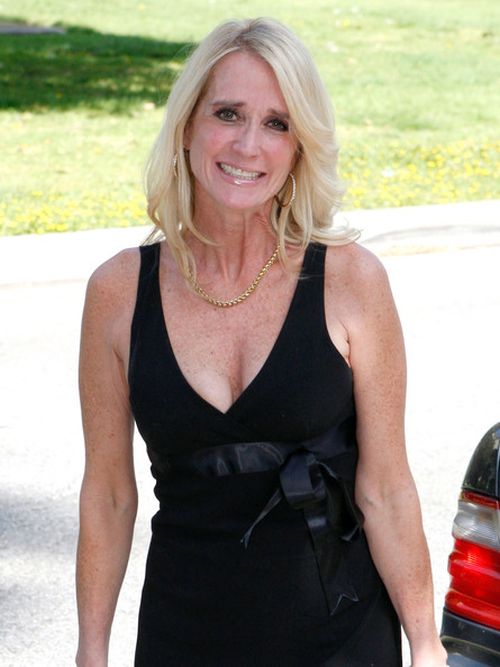 Real Housewives of Beverly Hills
Lisa Rinna joined the RHOBH cast in its fifth season. Even from the start, there was drama as Lisa attacked one of the co-stars when she implied that her husband, Harry Hamlim, of 18 years has had an affair. The star has since then defended Harry by diclrign he did not do anything like that at all. Despite warning trends regarding marriages that have been featured on the show, Lisa Rinna talked about the show with her previously sceptical husband and agreed to go ahead with her joining the cast.
However, her presence on the show even though raises the bar of the show in general, raises questions as to how genuine the show is seeing that she is a professional actress. It also raises questions on just how far today's actresses would go so as to stay relevant in the industry especially with age. However, relevant she has stayed by showing her most vulnerable side on the show.
Life before RHOBH
Before RHOBH, Lisa Rinna was best known for her roles on Melrose Place and Days of our lives. She has been on several other movies over her acting years, including Veronica Mars, Entourage, Sex, Lies and Obsession, and Another woman's man. She has also featured in other shows such as Sing your face off, Dancinf with the stars (season two) and All-star celebrity apprentice.
However, it was her commercial on Depends that got people talking. Depends is a brand that promotes adult diapers. Lisa Rinna appeared next to her husband in this commercial. As one of the most uncomfortable things to talk about, the commercial though paid the actress very well must have been hard for her to shoot.
Modelling and all things in between
One never to back down from a challenge, Lisa Rinna is known to do some less than conventional things. In 1998, in her sixth month of pregnancy, she posed for playboy and appeared on its cover nude. She later appeared again on the same magazine's cover in 2009. She also had her silicone removed live after she said it became hard.
The most surprising thing is that amidst all the drama and the career, Lisa Rinna has managed to raise two daughters and maintain an 18 year marriage. What a woman!