If you wish to travel for religious and spiritual reasons, there's no better destination than Nashik in Maharashtra. It will fulfil your wish of peace and sanctity in pilgrims. Populated on the banks of Godavari River, it houses numerous ghats and temples which give a spiritual touch to the entire city.
The city finds mention in the holy epic Ramayana and it is believed that Lord Rama spent some time of his exile here. Nashik is among the four holy destinations where the KumbhMela is organized. Nashik lies at a distance of 210 km from Pune and can be reached within 5 hours via a reliable Pune to Nashik taxi. We are listing down the most important religious sites in and around Nashik.
Trimbakeshwar Temple: It is among the holiest places in India for Hindu religion. The temple is dedicated to Lord Shiva and holds one of twelve Jyotirlingas in India. The town is surrounded by picturesque mountains and situated on River Godavari's banks. The sacred pond in the temple premises is considered to be the originating point of Godavari river. The temple has three lingams, each one for Shiva, Vishnu and Brahma. It is the holiest place to perform Shraddha, a ceremony to pay homage to one's ancestors.  It is considered a very pious place because of presence of Godavari river and Sayadrimountais and ideal to perform Shraddha ceremony.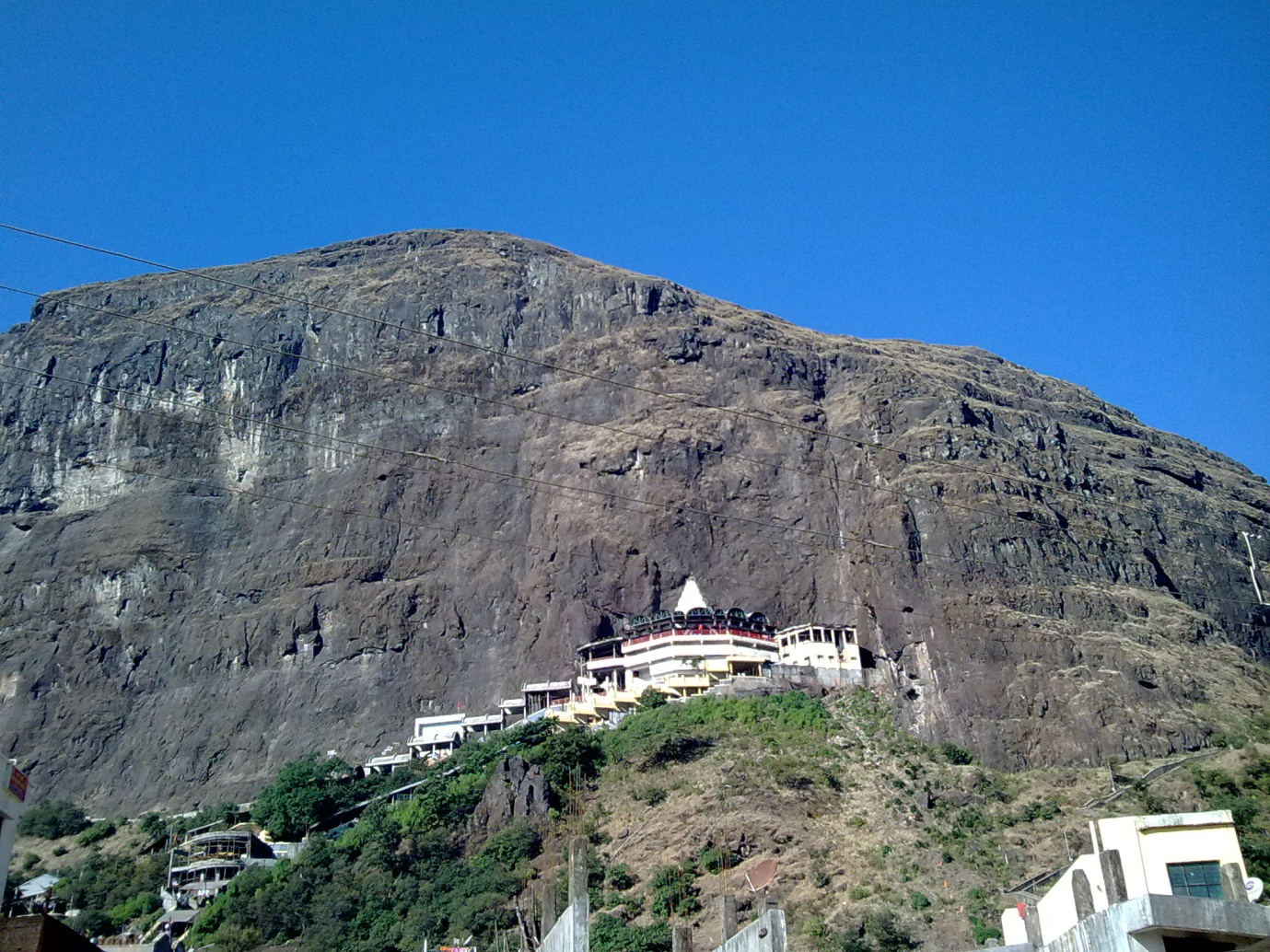 Saptshrungi Gad: This temple, dedicated to Goddess Bhagawati, is situated at a distance of 60 km from Nashik. The temple is perched on top of a hill. As per the holy epic Ramayana, Lord Hanuman picked the herbal medicine for wounded Laxman from this hill. The Saptashrungi Gad has wide range of of trees which are known for their medicinal worth. There are 108 water reservoirs, known as kundas, located on the hill. You can include visit to Saptshrungi in your package of outstation cabs in Pune.
Gondeshwar Temple: Located in Sinnar, it showcases a unique Hemadpanti style of architecture. The temple is a design masterpiece built from black basalt stone and lime. It was constructed during the rule of Yadavas in the 12th century. The temple complex has a wonderful display of sculptures and stone carvings showcasing the stories from the Puranas, Mahabharata &Ramayanas. The main shrine is dedicated to Lord Shiva.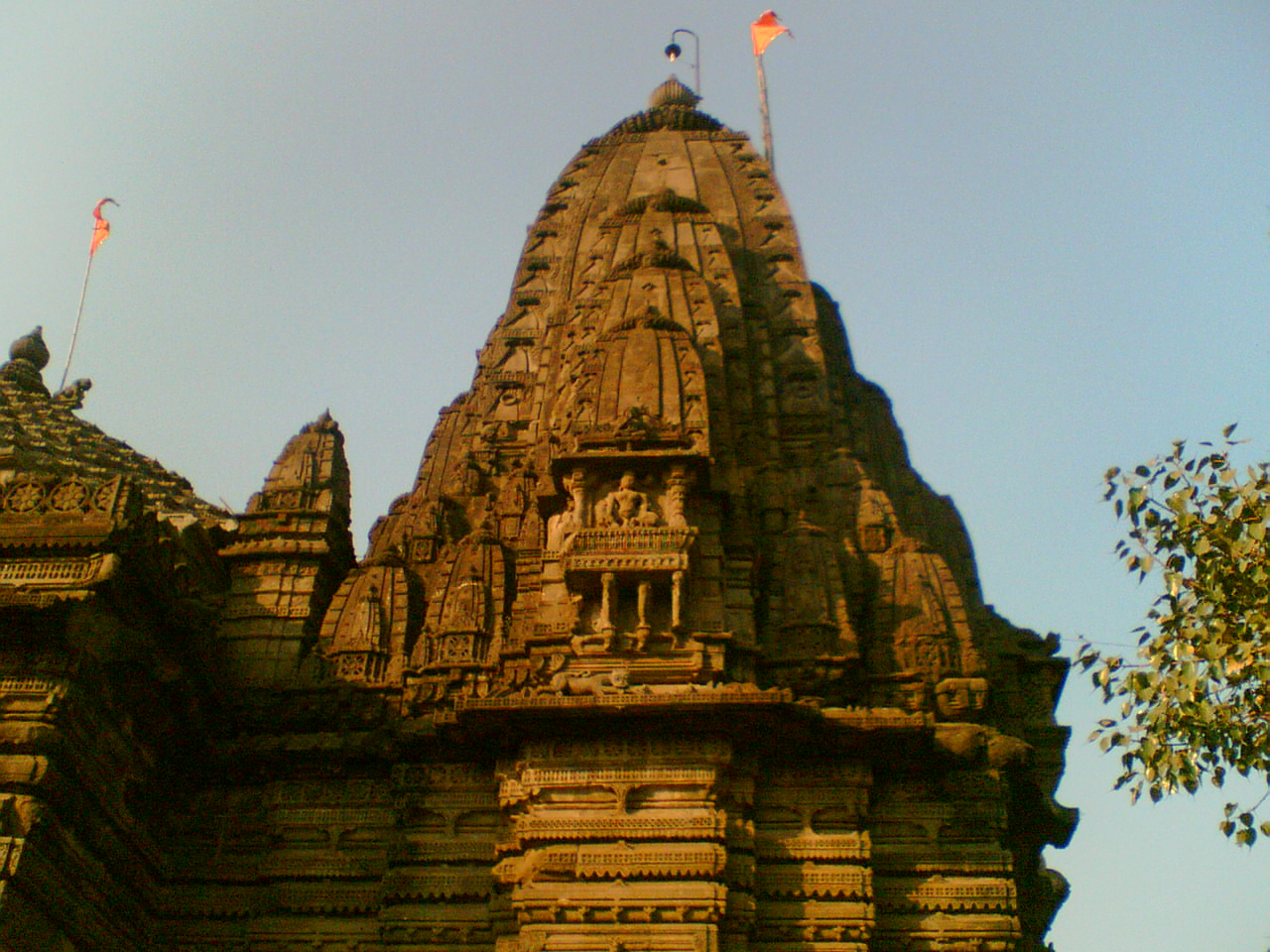 Naroshankar Temple: It is situated in Panchavati area on the banks of river Godavari. It was built in 1747 with the Maya style of architecture. There is a huge fortified bell house at the centre of temple which houses the famous Naroshankar bell. It was set up as a memorial, to celebrate the victory of Marathas over the Portuguese. The ringing of this huge bronze bell can be heard up to 5 kilometers. There are statues of saints in Padmasana at all directions of the temple. The temple also has animal carvings and rows of wonderful designs of decorative lace work. Book for Pune car rental service to visit your favourite locations
Shree Kala Ram Mandir: This temple was built during the rule of Peshwas. It is a beautiful structure built with black stones. It is believed that the stones were brought from Ramshej. There are great celebrations and processions on festivals like Ramnavami, Dussehra and Chaitra Padwa.
Nashik is a great place to get rejuvenated, away from the hustle and bustle of Pune. Book Pune to Nashik cabs to have maximum enjoyment during your journey. The best way to book cabs from Pune to Nashik is through online portals. Savaari.com is a reputed portal that offers affordable Pune to Nashik cab service.