So, you're an aspiring DJ on a less-than-extravagant budget – welcome to the club! There are a lot of broke musicians out there, but one who knows how to budget and buy the right gear are a step ahead of the pack.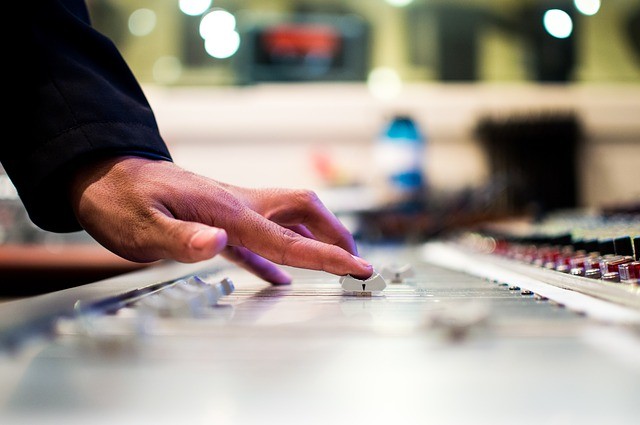 Picking the right gear can be a tough choice, though. There are a lot of options, and it can be tempting to buy toys we don't need despite the size of our wallet. That's why I've created this handy list of the best DJ gear for musicians on a budget.
None of the gear on this list is going to be the cheapest option on the market, because when it comes to your music you need to find the right balance of quality and price. Still, these pieces of equipment are much more affordable than their competitors and provide you with the tools you need to realize your musical passion.
Headphones
Perhaps even more iconic than the turntable, a DJ's headphones set his or her image, the silhouette behind your table defined by your chosen cans. Some people choose to spend small fortunes on their headphones, thinking it's the secret to perfect sound. The reality is, not only are good headphones extremely affordable, they are not the most important piece of equipment you buy.
Shure SRH440's are well trusted in the industry, and come in at about $99 a pair. These are very durable, have exceptional sound quality and a 9 ft cord for your convenience.
Want something a little more modern and cool? Audio Technica has been providing DJs with great sound in pretty, fairly priced packages for decades now. Try their ATH M30X or ATH PRO 500 MK2.
Synthesizer
Now we're talking about serious equipment, the sort of thing you can't afford to mess up. Bluntly, bad synthesizers sound cheap, and that means your sound is going to be outdated and less than a pleasure to listen to. You'll also want decent compatibility so all your equipment works well together, so newer models are typically a better bet.
Native Instruments makes professional hardware and software for all kinds of musicians, including equipment well suited to DJs like their Massive Synthesizer. Massive is a virtual-analog hybrid ideal for recordings or live performances. Take a Massive tutorial to learn how to master this awesome tool.
Controller
Which software and DAW you use is a personal choice we won't touch on in this article, but every DJ needs a controller, preferably one that's portable and easy to use. It may be tempting to buy a snazzy controller but in reality, this is a piece of equipment you can afford to upgrade later.
For now, take a look at the Behringer CMD Studio 2A Dual Deck model, usually sold for under $100, or the sleek Traktor Kontrol X1, also from Native Instruments.
Laptop
Like other items on this list, some musicians think that their equipment brand represents their status as a musician. When it comes to your laptop, don't fall into this trap. As a DJ, you may even already have a workable computer in your home you can convert into your work station.
Your DJ laptop should have several ports, plenty of RAM and a big enough screen to incorporate all the software you need while performing. You may want to simply get external file storage as opposed to storing all of your songs and sound libraries on the laptop itself.
The Toshiba Satellite is a powerful, large-screened laptop for a rock-bottom price. A used Acer Aspire V15 Nitro is another decent choice if you have a little extra to spend.
As you can see DJing doesn't have to be expensive, if you know which equipment is worth buying, and if you're careful to buy refurbished items when available. Be smart with your cash and you'll find more money coming in than going out, and that's what every musician wants to see.