Raja Ampat may not be the first thing that comes to mind when you are planning a vacation, but it is without a doubt, one of the most perfect travel destination in the world. Comprised of several sparsely populated islands, Raja Ampat is a beautiful region located off the coast of West Papua on the eastern side of Indonesia. It covers about 1,500 islands, which are part of the famous Indonesian archipelago.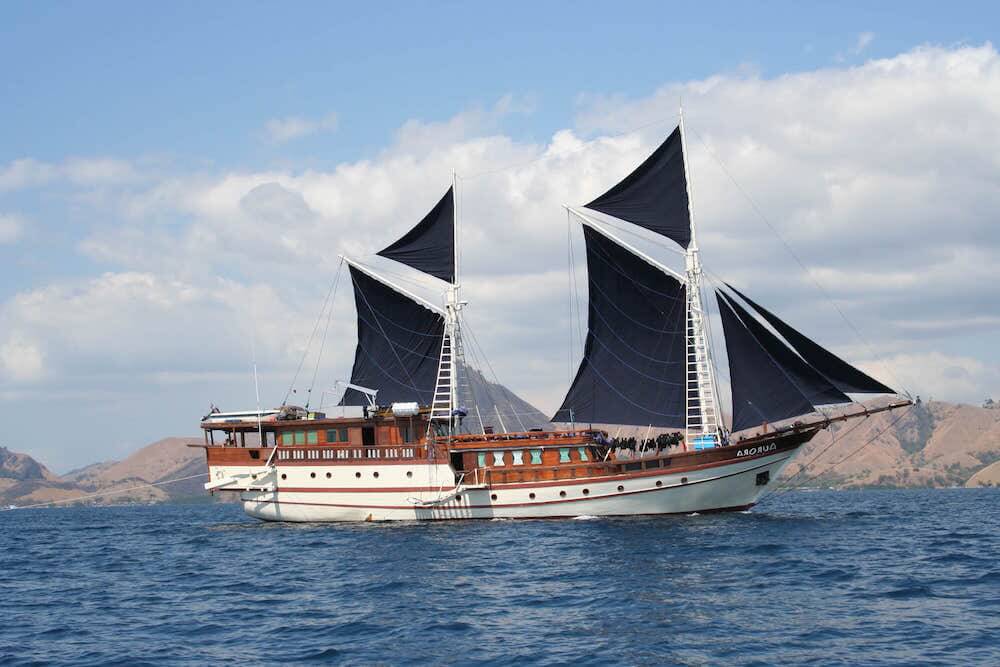 Why should you Visit the Region?
1. A beautiful landscape : Raja Ampat is a beautiful tropical region that is comprised of over 1,500 small islands clustered around four main islands of Batanata, Waigeo, Salawait, and Misool. All of these islands are covered with and steep jungles, white sandy beaches, and hidden lagoons, giving it a truly amazing landscape. The region is also surrounded by breathtaking, turquoise waters of the Pacific and Indian Ocean. This amazing natural beauty of its islands makes it one of the best travel destinations for both nature and adventure lovers.
2. Great marine biodiversity :  The entire Raja Ampat region covers more than 40,000 square kilometres of land and sea. Included in this vast region is the Cenderawasih Bay, the largest marine national park in Indonesia. This region is the epicentre of marine biodiversity in the world, where over 1,200 species of fish, about 600 coral reef species, and several other marine life including endangered species such as seagrass, sea turtles, and the Pacific Leatherback turtles. The region is also home to several sea mammals including dolphins, whales, and dugongs.
Above the water, the region is also a sight to behold. The islands are covered with lush rainforest trees, which mix well with the white sandy beaches, the steep limestone cliffs, and the turquoise waters of the ocean to give an amazing natural landscape.
3. Remote location and sparse population : Most of the top tropical destinations in the world, such as the Carribean, have a lot to offer, but they are located in very highly populated areas, and have been polluted by human activity for many years. Raja Ampat is however different in that the region has very little population, and it has managed to stay hidden from the world for a long time. Aggressive conservation efforts in this part of the world have also helped to preserve the natural beauty of the region.
4. Best diving spot in the world : When it comes to diving, Raja Ampat is a mecca, and it is every diver's dream destination. From the amazing marine biodiversity, to the pristine coral reef system, and the amazing waters, Raja Ampat has the best conditions for scuba diving. It also has an amazing marine topography, which varies from vertical walls, to flat reefs and underwater ridges that make diving here even more thrilling. On top of that, the region experiences very good currents, due to being located between two oceans (the currents can however get strong sometimes, and thus diving here is mostly recommended for relatively advanced divers).
Liveaboard Diving Holiday Options:
Due to the vast size of the region, touring the whole of Raja Ampat might take you several days, and even then, you might not be able to cover the whole area. Since travelling around the region can get quite expensive and time consuming, most people prefer to book an Indonesia diving boat with a liveaboard option. There are several companies offering diving cruise in Raja Ampat, with one of the most popular one being Calico Jack Charters.
Why should you Charter a Liveaboard Dive Boat? 
1. It is easier to move around: Touring Raja Ampat in a liveaboard diving boat is more convenient that when you are moving around on your own. Once you board the boat, you no longer have to worry about finding transportation means when moving around, or a place to stay. It also helps to make the cost of the trip more affordable, as you only have to pay a one-time fee that caters for the itinerary, accommodation, and food.
2. Customized itinerary: While most Raja Ampat liveaboard diving boats come with an already prepared itinerary, you can change it if you want, especially if you are chartering the boat as one group. This allows you to visit specific locations in the region that you would like to tour. The boat crew can also advise you on the best locations in the regions to explore, as they are very familiar with them.
3. Luxurious accommodation: Chartering a Raja Ampat liveaboard diving boat gives you the chance to tour the region in complete luxury, but at a very affordable price. For example, the Calico Jack Charters offers very tasteful accommodation services that include luxurious cabins with en-suite toilets, access to hot showers, and air conditioning. It also comes with additional modern facilities that include fully furnished communal living spaces and comfortable lounging areas. In addition, you get to enjoy excellent dining services while you are onboard the boat, which sometimes includes barbecues on deserted beaches.
4. Access to diving equipment: Most companies offering diving cruises in the Raja Ampat region also have various diving equipment that includes BCD, wetsuits, diving masks, fins, diving regulators, torches, dive computers, and several others. Some of the equipment is available for free, while the rest you can rent at a very affordable price. Therefore, even if you do not have your own diving equipment, you can still be able to enjoy the diving cruise to the fullest.
When is the Best Time to visit Raja Ampat? 
Raja Ampat is a tropical destination that experiences warm temperature all the year-round. The ocean water is also warm throughout the year, thus making a year-round travel destination. However, if you are travelling specifically for diving, you should note that between the months of July and September, the ocean gets relatively rough, making most companies to discontinue diving operations. For the best diving conditions, you should visit the region between November and March, when the sea is calm and the water very clear.
If you plan to explore the jungle, you should also note that during the period of May to October, the region experiences heavy rains that might make hiking in the jungles very difficult.