For the longest time, Venice was able to exercise powerful control over the seas. They had talented carpenters who could build fast ships in a matter of hours. All this was thanks to the Venice Arsenal which is the industrial heart of the city. The Arsenal basically started as a shipyard for the state of Venice. The employees here were referred to as the Arsenalotti.
Over the years, this Italian Lagoon sanctuary has remained unchanged and remarkably intact. Venice is especially known for the Grand Canal that is flanked on both sides by the Venetian Architecture. A tour to discover Venice Arsenal would not be complete in a single day as the city has many sites to visit such as the many golden domes, romantic bridges, and magical alleyways.
The Best Things to Do In Venice
Venice is such an interesting architectural city with a rich cultural history.
In this article, we'll look at 5 of the most fun­filled activities to participate in while you're visiting Venice:
Visit where the ships used to be made at the Arsenale
The shipyard occupies a large swathe of Eastern Venice. Here you will find docks, warehouses, workshops, and rope-walks.
Back then, it employed 16,000 people who could make a ship in a single day. The Arsenale was a marvel of the pre-industrial world Credit.
Visit the Ghetto
A cluster of islands makes up the Venice Island. These city blocks are separated from each other by canals. The "Ghetto" is an island on which Venice's Jewish community was found. This is where the iron was "gettato" (smelted) hence the name.
Visit St. Mark's Basilica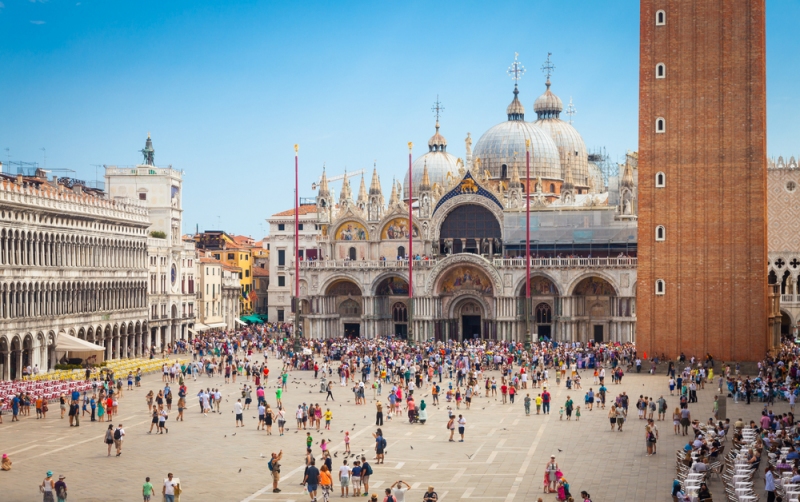 This is Venice's mother church. It has 4 great bulbous domes on the outside. It also has one-and-a-half square miles of glimmering mosaics on the inside.
Look at the Incredible Artwork in San Zaccaria
This church is dedicated to the father of John the Baptist because apparently, his body lies under the second alter.
Participate in the Carnival
The Carnival of Venice is an annual festival that ends with the celebration of Lent; this happens on Shrove Tuesday, a day before Ash Wednesday. It goes on for a period of two days. What the festival is most known for are the elaborate masks and costumes.
I have, honestly, never seen so much beauty and fun in a single event!
Modern masks are made out of leather, porcelain or glass and decorated with gems. They are hand-painted using natural feathers with the application of gesso and gold leaf. The traditional ones, however, were quite simple in design. The types of masks are:
Bauta
Volto
Zanni
Colombina
Pantalone
Arlecchino
Medico Della Peste
Moretta/ Servett Muta
Why you should visit Venice for the Carnival:
The journey is a beautiful one. The water bus, also called the Vaporetto, is the most amazing bus ride in the entire universe.
The party atmosphere is brilliant as shown in the painting of Gabriele Bella and Pietro Longhi
The high tides experienced in February look magnificent in the photos.
To have a peek at the "flight of the angel" who is a beauty queen in extravagant carnival costume. This is one of the most spectacular scenes of the carnival
The Venice opera stages some good operas