This Diwali you have to shine on with your best.
There are a large number of flea markets in Delhi arranged so that you can shop from one destination with many options in hand.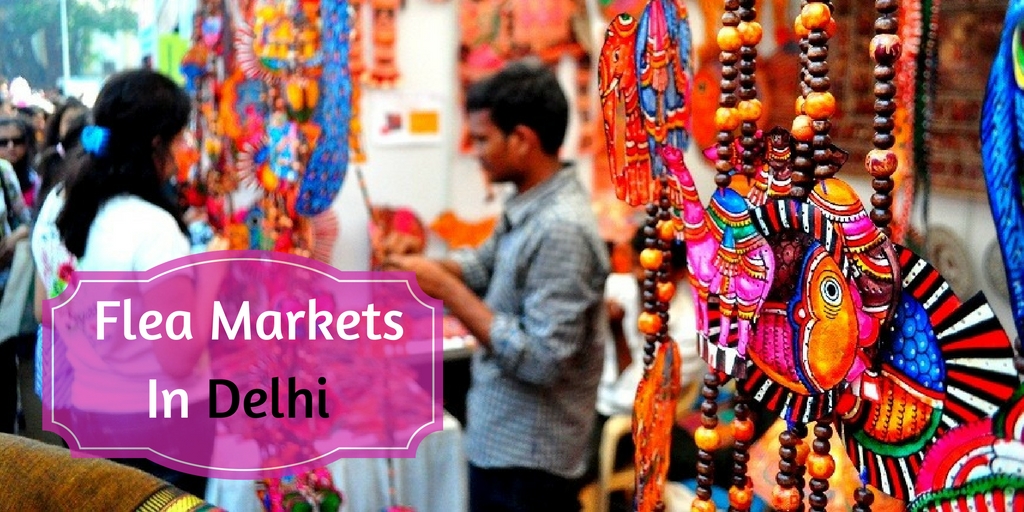 Dussehra Flea Market 2017 : This is going to be organised on 30th September at 4 PM in the afternoon. The event is organised by the 'Gorassmatazz'. It is famous for arranging flea markets and this one is Dussera special for the people who live in Gurgaon or Gurugram. If you are ready to do load of shopping and eat some delicious foods along with doing some fun activities this is the perfect place to be on Dussera. Mark the date of 30th Septemeber and the venue for this is Nirvana Patio, South Patio and Club Patio. This starts from 4 pm in the afternoon and will continue at least till 10 pm at night.
Karvachauth & Diwali Bazaar by Shri Sakhi Milan Club : This one is scheduled to happen on 3rd October. It will start from 11 am in the morning and will end at 8 pm. The venue is at the Seven Seas Lawn and Banquet and entry is free for all. One does not have to buy a ticket for this. Ready to shop till you drop for your Karva Chauth this year? Then go for shopping on this date as this one is said to be the finest exhibition happening in the city. Here the stores and stalls will surprise you with their innovative designs and varieties. Grab your unique collection from here and dazzle on the festival day. Here more than 10o exhibitors will showcase their designs and you can pick your favourite. Not only dresses, one can also find a huge collection of jewelleries, shoes and accessories. Apart from free entries one can also get done free mehendis done by the artistes. Then there are delicious food stalls if you feel hungry while shopping. In fact all the stores have surprise discounts on items as well.
Karvachauth Diwali mela : This one is happening on 6th October and will start from 11 am in the morning. The event will close its gates at 8 pm in the evening. The venue is at the Maharaja Agrasen Bhawan. This will be the ultimate destination for shopping this month as the mela will not only have clothes and accessory stores but it also will have dance floors, fun activities, food stalls and mehendi hubs where one can enjoy and spend time. One does not have to pay any entry fee.
Karwachauth and Diwali Pop Up : This one is scheduled for 7th October and it will happen from 11 am to 8 pm. The venue is at DLF club 5 and one has to register for this event. The entry fee is zero but one has to register because the organisers need to keep a track of the arriving guests. Want to look gorgeous this Diwali? Shop here and shine on in this festival.
Get ready for your Diwali shopping.