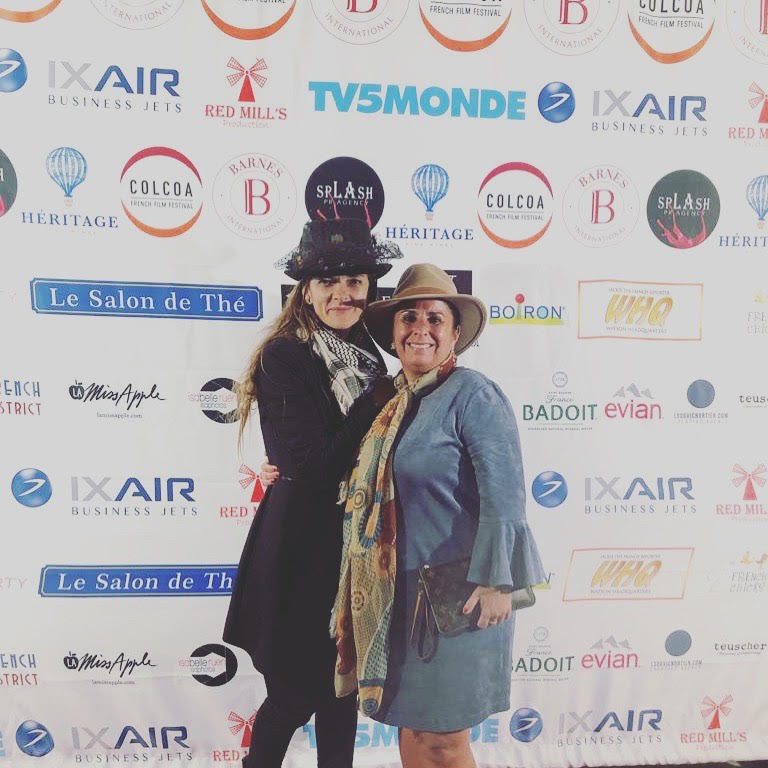 From an American point of view, the fascination for Europe and its great pearl, Paris, is natural and undeniable. Then again, when someone from abroad confesses to be infatuated with Los Angeles, it may come out as surprising. That is, of course, if you are not what the entertainment industry often defines as a filmaniac. Anne Pruvost fully earned that definition but that is only part of her complex personality. A young and extremely successful film and television producer, Anne is an international adventurer who decided to set no limits to her ambition.
After an astonishing career as a producer in France, where she worked with Publicis Group, SFR and even with well-known brands such as L'Oréal, Guerlain and Ubsoft, and where she also supervised the production of some of the most important national shows for Canal Plus, Paris Premiere and France Television, Anne came to Los Angeles to expand her horizons as a film and video producer. 
With a courage that most mothers may lack, Anne took her two young sons and moved to Hollywood with no hesitation. There, she founded the now renowned production company Open House Films, a name that, in fact, set the course for Anne's future. 
In recent years, she has continued to produce a wide range of video and film projects. In 2013, Cyril Morin named Anne production director for the independent film The Hackers Games, starring the lovely Hollywood actress Pom Klementieff from Guardians of the Galaxy. Praised for its visuals and production value, the movie went on to win four awards at Indiefest. Shortly after, Anne managed a two-year campaign divided in several segments for Mercurochrome. The project was named Whatever Happens and achieved tremendous commercial success, also winning a D&AD Gold Pencil, and a Bronze LIA Award, among several other awards. Anne's success continued on with her first American short film, in collaboration with the creative directors Andrew Mellen and her partner Bruna Gonzales. After successfully overseeing production of Anne's short film, Tony Adler brought her onboard a project composed of ten short films, an ambitious production they named One World.
Never renouncing her skills for brand commercials and promotion, Anne accepted the challenge offered by the Decathlon company to supervise their television and press campaign for Fred&Faird. Shrotly after, Michael Phelps himself asked Anne to handle the campaign for his new brand Aquasphere, which is currently making millions worldwide. Then, Anne and Open House Films partnered with Gazia Magazine and Dior to produce an expensive photoshoot with House of Cards star Kate Mara.
Anne is currently working on a couple of projects, which are with are with Kali pictures, one documentary and one feature film. When such a force of nature enters Tinsel Town to unleash its full power with such positive outcomes, it becomes clear why anyone with the talent and the determination of Anne Pruvost would want to go to Hollywood and fall in love with its possibilities.
About the Author:
Sameeha is a blogger who has a love for creativity and enjoys writing about film, TV, and Music.