Now that Kobe Bryant has announced his departure from the NBA, many fans believe that the world of professional sport has less and less "real" athletes left. However, almost at the same time that Bryant read his heart-warming ode to basketball, the world was given a new hero to worship – Tyson Fury, the current heavyweight boxing champion and a man who has returned our faith in sports and sportsmanship. Even though these two names are very different, they are both true athletes and people whose discipline and concentration highly depends on their preparation and nutrition. When it comes to things athletes need in order to be the best they can, supplements are high on their list of priorities.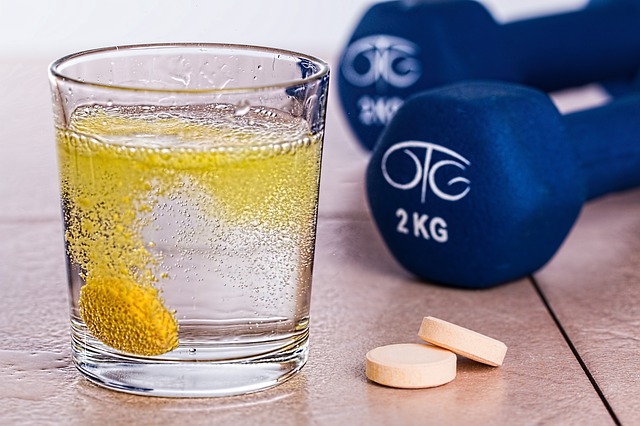 Making a Schedule
The life of a professional athlete is quite different from the one led by a gym enthusiast or a recreational athlete. There are many more things they have to do on a daily basis and a number of duties have to be performed at an exact time. So, apart from a sufficient amount of sleep, most of them have to attend multiple training sessions every day, as well as a fitness training and gym workouts.
All of these affect their nutritive needs and, depending on how rigorous their daily schedule is, most athletes have to pay close attention to when they eat and how much food they consume. This is where the supplements come into play and these dietary additions are not to be overlooked. Athletes can add them to their breakfasts or lunches, before a training session or after it, or, ultimately, only once a day – if they manage to time them right.
Pre-Workout Supplements
With a constant need to perform better than the opponent, all athletes want to boost their energy levels before hitting the gym. This is easier with proper pre-workout supplements – among other benefits, they increase performances, give more strength, pump your muscles, keep you focused and make you train better.
When speaking of the best supplements, most people recommend creatine, caffeine, beta-alanine, protein and fish oil. These not only affect your physique, but your mental state as well – and they can be taken as a pill, a shake or a tasty bar! Of course, not all pre-workout supplements are absolutely good for all athletes, nor do all have a completely positive effect on your body, so you should approach them with care and only after consulting your trainer and dietitian.
Post-Workout Supplements
Unlike pre-workout supplements, those taken after an intense workout session or a game are supposed to relax you, heal your broken muscle tissues and replenish your energy stores. Some of the most important nutrients that the majority of world-class athletes depend on after a hard physical work out are whey protein, casein and amino acids. Again, these too can be taken as shakes and pills – both have their own benefits – that make their effect instantaneous.
Post-workout supplements should be a part of every athlete's daily routine. With so much physical activity performed day after day, every single one of them needs help resting and preparing for tomorrow's practice, workouts or games. Whether you are looking forward to healing your bruisesafter a hard playoff game or are just dying for some crossfit recovery with a refreshing drink after a particularly tough session, these supplements are going to make an immense difference.
Supplements and Nutrition
Since athletes must avoid certain foods, they need to rely on supplements to give them an edge. Using proper supplements has been shown to have a great effect on an athlete's body and mind, so include them in your daily routine as soon as possible!