Gioya Tuma-Waku's resumé reads like a real movie star's life. That is, from an early age she was determined to let nothing stop her from becoming an actress, her parents tried to discourage her, she acted in school plays, she earned a college degree in Marketing and Finance and then she flew the coop and went to the United States to study under some of the best acting teachers in one of the most well-known acting schools in the world – The American Academy of Dramatic Arts and then began her professional acting career and never looked back.
She wasn't discovered in a drug store or on the corner of Hollywood and Vine – she did it all by herself. She knew what she wanted and she found out what to do to make it happen and then she went out – on her own – and immersed herself in everything acting and proved to the right people that she had the talent and the drive to contribute to their movies in the most positive ways. Once directors, writers and producers began to see her in short films and plays her phone started ringing with audition calls and offers.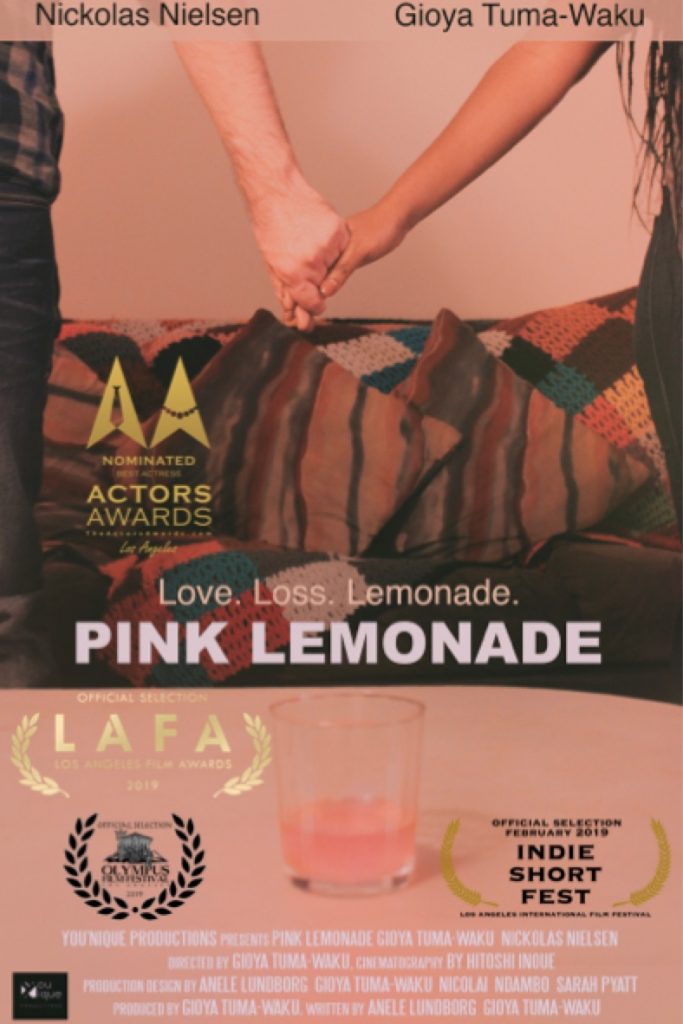 She loves working in movies and web series along with commercials and music videos. Bloggers, was a web series before it became a successful short film. Gioya played the key character of Destiny, which was specifically written for her after her performance in The Early Girl was seen by writer Anele Morris. Shine Bright was written and directed by James Avelar and he gave Gioya the supporting role of Dalia, which was the lead character's best friend. At the end of the shoot, the director told Gioya that whatever project he worked on in the future he would make sure that there was a part in it for her because he loved working with her so much. Among many other films, Gioya has been in Dr. Brown, Arms and The Man and 3 Sides. She has received high praise and great reviews for all of these and the rest of her work.
Gioya can't talk about all of the projects that are coming up but she can say that several of them are very special to her mainly because the roles were especially written just for her. One upcoming motion picture that is being directed by her friend James Avelar is Cherry Chapstick and another one is from Hardly Famous production company called As You Find Me.  She is also looking forward to several short films in which she has been cast in lead roles, and publishing a poetry book with her best friend later on this year.
About the Author:
Sameeha is a blogger who has a love for creativity and enjoys writing about film, TV, and Music.