If you want to try your hand at photography, there are a number of things you ought to keep in mind. After all, taking creative and inspiring photos can be a surprisingly subtle art, and you can't learn all the ins and outs of photography overnight. Here are a few things to keep in mind as you move forward with your new hobby:
–      If you are photographing a person, always use plain backdrops that won't distract the viewer from the focus of your picture.
–      Always use a flash outdoors to eliminate shadows caused by surrounding objects and bright sunlight.
–      Try to move in close and fill your entire frame with the subject you are photographing for fuller, more in-depth pictures.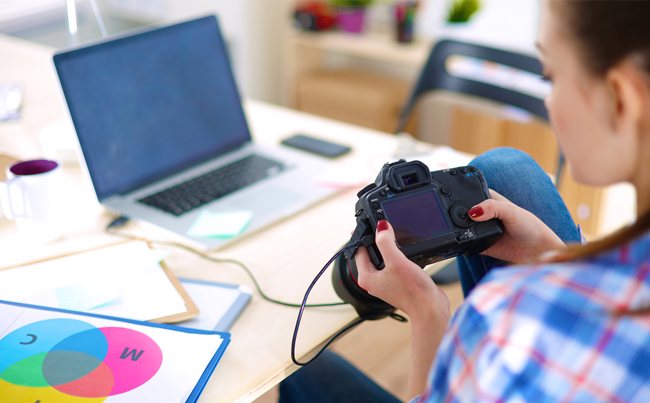 Find the Ideal Location for Your Next Photo Shoot
There are many different aspects to keep in mind when taking quality photographs, but you can create mind-blowing photos with just a bit of practice and dedication. Each environment will present its own challenges for the avid photographer, but if you want to take breath-taking pictures with professional grade equipment, you might need to spend some time searching for the ideal location. Unfortunately, any serious photographer will eventually need more gear than a camera and a tripod. Moreover, photography equipment can be pricey, and chances are good that most amateur photographers won't have the budget to purchase all these tools and accessories. Luckily, you don't need to worry too much. There are reputable photography studios in most major cities that can offer the perfect space for your photo shoot as well as any rental equipment you might need.
Contact a Pop Up Film and Photo Studio Near You
If you need to locate a space for your upcoming photo shoot but don't have a large budget, you might want to find a pop up film studio available to hire near you. These studios are perfect for photographers of all skill levels, and they can provide any support you might need to make your pictures look their best. Expert photo studios can help you create backdrops, costumes, screens and a plethora of other accessories to enhance each photo you take. Don't try to craft the perfect photo shoot all on your own; it will only be a headache. Furthermore, you can pay as you go each day, so you won't need to spend your money on studio time that you won't use. Contact a pop up film and photography studio near you and get the support you need. Likewise, most pop up studios come equipped with modern facilities for you to use during your time there, including:
1)   Internet, WI-FI and online support
2)   Ample parking for you and your crew
3)   Refrigerators and kitchen areas for snacks and meals
4)   Clean restrooms
5)   Make up and costume changing rooms for your models to prepare
Clearly, pop photo studios have a myriad of benefits for both expert and rookie photographers alike. It doesn't matter if you have been taking photos for five days or five years, a pop up studio can help your pictures look their very best. Next time you need to produce the ideal environment for your photo shoot, consider hiring a photo and film studio near you for amazing results.