Delhi being the capital of India is enriched with a lot of history and old monuments and constructions are still standing high here carrying those stories down the centuries. Well, there is a huge contrast between the old Delhi which has a touch of old and dingy areas and the New Delhi which is prim and proper but this co existence makes this city unique.
Once you are in Delhi, you have to visit these places.
Dargah
Visiting the dargah of Nizamuddin Aulia is a must when you are visiting old Delhi. This is one of the oldest mosques of India and inside the complex; a Sufi session is arranged every session which is an absolute soul stirring experience. In Mehrauli, there is dargah of Bakhtiyar Kaki, which is the oldest shrine in Delhi. Every Thursday evening, one can visit here to listen to Sufi music which is a lifetime experience for one.
Jama Masjid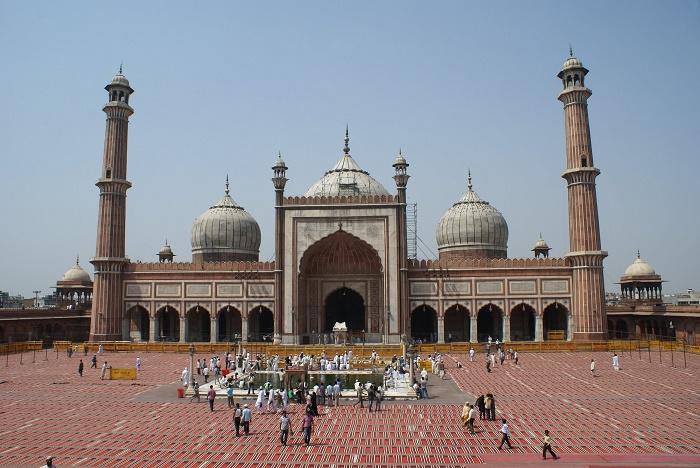 Jama Masjid is said to be the largest mosque in India. This is situated in the Old Delhi area and exactly opposite to the Red Fort. This Jama Masjid is famous for the brilliance of architecture it has. This is a perfect place and an ultimate delight for those who love photography.  There are numerous heritages and one can take a walk down to the memory lane in this place.
Lotus Temple
This famous temple replicates the exact shape of a lotus flower and is one of the seven Bahai temples built in the entire world. In the year 1986, this temple was built and the material used to build this temple is of pure white marble. This is a very quiet and serene place where one comes to offer prayers and to meditate.
Purana Qila
Old Delhi as said earlier has a different charm altogether. That is why; most people while visiting Delhi, pays a visit to the Purana Qila. But having a boat ride there is a different experience all together. The adjoined lake which is present there has a boat ride facility. If one can hire a boat and spend viewing the sun set from there, it is definitely a mesmerizing experience.
Red Fort
This will keep you reminding on the Mughal dynasty which once ruled India and formed the Delhi sultanate. The walls of this fort covers an area of 2 kilometres to keep the invaders keep out from it. At present, one can get to see a brilliant light and sound show in the evening.
Chandni Chowk
If you want to taste the famous street foods in Delhi, then you have to visit Chandni Chowk. This place is peculiarly old Delhi with narrow lanes adorned by food stalls and other merchandise shops. Though it is congested but this place has a charm which one cannot ignore.
Qutab Minar
This is the tallest brick minaret in the world and it was built in the year 1206. This tower has five storeys and the walls have intricate carvings from the verses of Holy Quran.
For hotel booking in Delhi, one can search online for the best hotels and then select one.