Whether you're leaving for the weekend or the entire month, the goal is to pack light. Packing can be a chore, and unpacking is even worse if you take too much.
A short jaunt up the coast cries 'relaxation,' and you don't need much to enjoy a few days of local tourism. An extended getaway to a foreign land will have you on your feet every day to see all that you possibly can, so the goal is to reduce the amount of luggage you have to carry.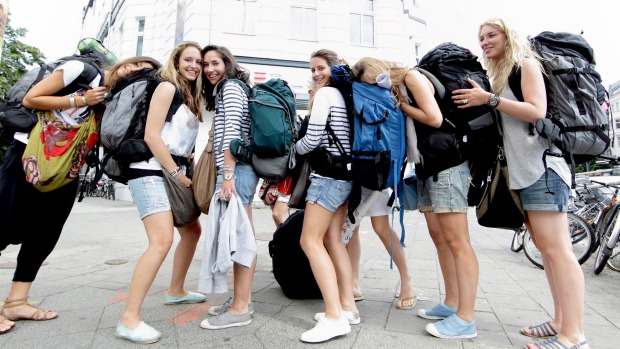 Let's take a look at some of Eagle Creek's luggage options for weekend trips and long vacations. You may be surprised to find that the same bag suits both adventures.
Backpacks
Backpacks are versatile and come in handy for any trip. They make a great light-weight carry on for all of the things you might need on your flight, and you can repack them for sightseeing day trips once you get to your destination.
With a variety of extra compartments, you have access to everything you need for every adventure. Some are even waterproof if you expect to run into bad weather.
You can usually fit everything you need for a weekend trip in a backpack, too. Consider slinging a backpack over your shoulder and going with just a change of clothes and your toothbrush. They're easy to carry and provide the convenience that many bigger bags don't have.
Duffel Bags
Duffel bags are easy to pack and hold a lot of gear. For the seasoned traveler, a duffel bag is quite possibly your best friend. The soft sides allow you to fill it to the brim with everything you need.
They come in various sizes to suit every need. Carry on duffels are small and light, which is ideal for a weekend trip. Some duffel bags even come equipped with straps like a backpack, so you have even more carrying options. Duffel bags are one of the most versatile travel solutions and come highly recommended for almost any use.
Weekend Warrior Gear Kits
It might be called the Weekend Warrior, but this set is perfect for just about any travels. You can mix and match the accessories to make it exactly what you need for your vacation. With compartments for everything you need, you can keep your belongings organized efficiently.
Your clothes stay fresh for the duration of your travels with the Clean Dirty Cube, allowing you to separate your dirty clothes from your clean ones. Keep your road-worn shoes away from your toothbrush with separate footwear and toiletry bags.
You can also keep your identity safe by storing travel documents, money, and other identification in an RFID blocking pouch. For an evening out, keep your dress clothes wrinkle-free in the Garment Folder. This bag does all of the hard work for you for any trip you take.
Rolling Luggage
You can get just about any bag with wheels these days. There are wheeled backpacks, like the Gear Warrior, hard-sided suitcases with two or four wheels, and wheeled duffels.
Rolling luggage wheels effortlessly through airports and on long walks, while a wheeled backpack or duffel bag gives you the added benefit of being able to carry it over rough terrain easily.
No matter which type of bag you choose, you should give serious consideration to a bag with wheels to make your long journeys easier.
Daypacks
Don't underestimate the value of daypacks and other small bags. They allow you to keep things like travel documents and electronics close. They're great for business meetings because you can find more professional looking shoulder bags, and they're also great for students because they fit textbooks and other school supplies perfectly.
These types of bags are easy to pack and lend themselves well to short trips, but are also an essential piece for long trips where you anticipate the need for long sightseeing days away from the hotel.
Check out Eagle Creek for all of your luggage and packing needs. You're sure to find the perfect bag and the accessories to match in any of our collections. You'll also find other great advice to choose the right luggage for your vacation. Your next trip is waiting!