SLC has planned to use 100% renewable energy by 2032 and reduce its carbon emissions by a whopping 80% by 2040. This will see a lot more people using their feet to walk or cycle, or just go to the local mall. Read more if you like biking…
Having a comprehensive plan in place for bicyclists is a must for any top-tier city. Salt Lake City has shown that it intends to make its roads safer and more accommodating for all the people who are visiting, working, studying or simply taking a ride in the city. The State Bicycle Plan of 2014 had addressed a lot of key issues like speed limits, safety, shoulder widths, and state route restrictions amongst others. This led to a lot of clarity on a matter that had needed some customization due to increase in the number of vehicles on the road.
Anyone who has visited Salt Lake City Concerts, Utah, would vouch that it is a city which can be visited time and again without getting bored or accustomed to. The city is always abuzz with life throughout the year, as there is always something to do.
The move to build the first ever protected intersection in the country was one that was received well by the residents of the city. This latest effort to minimize conflicts between drivers and cyclists had taken road-safety standards to a different level.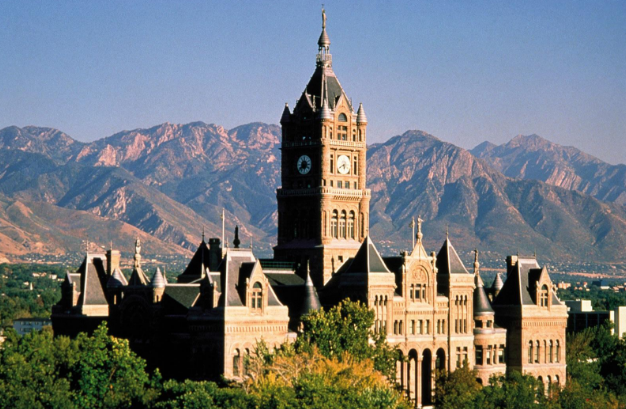 Neighborhoods
What makes SLC a beauty for bikers is the fact that not only does it have excellent routes, it is also one of the foremost cities in the country when it comes to having neighborhoods that are more than bike friendly.
This is amongst the main reasons that SLC has been voted the 14th best bike city in the US.
Most of its top localities like Central City, East Central, Sugar House, and Capitol Hill are well connected to the major areas of town and provide safe routes for all bikers.
Assistance
The various local authorities have also played their part in ensuring that Salt Lake City becomes a haven for bikers.
The numerous Bike Share programs which were initiated were also an instant hit with the people.
SLC has also planned to use 100% renewable energy by 2032 and reduce its carbon emissions by a whopping 80% by 2040. This will see a lot more people having to use their feet to walk or cycle to work or just to the local mall.
The introduction of a couple of 25-mph lanes caused an increase in the number of people starting to use cycles.
The Utah Transport Authority has also done its bit by trying to educate its drivers (as they are the drivers who spend maximum time on SLC roads) to ensure that they use the safest and best bike-friendly methods while operating.
Efforts like Bike to Work Week and the mayor cycling to work have all gone a long way to support cyclists or bikers of this city.
Routes
Given the fact that there has been so much of development for bikers within the city, most people tend to forget that Salt Lake City provides some of the best options for people who would like to cycle through slightly more natural surroundings.
Some of the most fabulous off-road trails await cyclists who are seeking a different level of thrill and adventure. There are ample number of mountain trails that are on offer. These courses offer cyclists of all types of levels a chance to master their skills further on such terrain which is also amongst the most picturesque in the entire country.
City life in SLC UT has more than enough to whet the appetite of even the most demanding travelers and inhabitants. One can always sit back and enjoy what the city has to offer while making their way around the city on a bike. Not only does this help with keeping fit, one can also soak in the vibes and views on a much more relaxed and settled manner as this can be customized as per one's likings and timings.