Chopta is an idyllic and picturesque hamlet in the Rudraprayag district in the North Indian state of Uttarakhand. Recently it has gained popularity as the commencement point for few treks which lead to Tungnath, Deoriyatal and Chandershila. However, it is also gaining popularity among people who simply want to relax amidst unspoiled natural beauty. This is the reason that many people are coming here especially during the summer months to enjoy the scenic beauty of the place. Compared to other hills stations in the Himalayas there is very less or almost no commercialization in Chopta due to which finding a good accommodation can be somewhat of a challenge.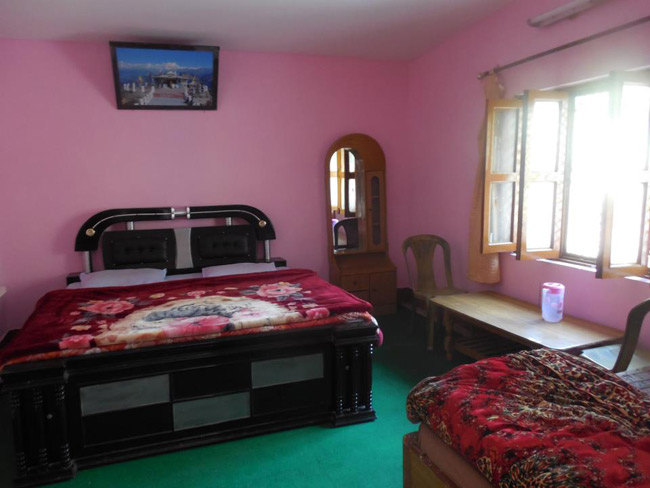 How to look for Accommodation
If you are looking for a place to stay in Chopta then it is advisable to do some ground work before you set out on your trip. You can look online for good hotels in Chopta but many of them do not have their websites. The other method to find good hotels and accommodation is to consult a travel agency. These agencies will not just find good hotels for you, but also book them for reasonable costs. This is because first of all, the hotel rates in Chopta are negotiable and secondly the travel agencies have tie ups with them. The other option for accommodation here is a home stay with one of the families who have a spare room in their home. There are also few resorts in and around Chopta where you will find good amenities. During the peak season you also have a choice of a couple of GarhwalMandalVikas Nigam Ltd. guest houses. If you are not able to find such accommodation as mentioned above, you can look in the nearby Tungnath and Gopeshwar.
Facts about the Accommodation in and Around Chopta
The hotels in Chopta are modest but clean and offer the basic amenities required for a comfortable stay. Apart from neat rooms there are well appointed bathrooms and air conditioning available in at least some rooms in every hotel. Then again if you are interested in snow trekking and visit this place during the winter, you will get room heating facilities which are important as the winters can be quite cold. Apart from the basic lodging you also get healthy and good hot meals here. The fare is mostly Indian but it is tasty and filling which is more than what you can ask for in a small place like this.
Friendly and Hospitable Culture
The best part about finding and staying in accommodation in Chopta is that you will be able to experience the local culture. The people of this hamlet are mountain folk well-known for their friendly and hospitable nature. You can expect these same qualities from the staff of the hotels and the other people associated with providing accommodation to tourists in Chopta. Apart from this there are other ways to experience the local culture which can be witnessed with a little help from the hotel staff and your tourist guide. All in all a stay in Chopta for any length of time will be etched in your memories forever.