Dubai is a popular city in the Middle East with its fast growing economy. It started from a tiny city to a huge metropolis. Today, hundreds of billions of Dollars pour to the city every year to fuel the unparalleled bonanza. There are many opportunities to make money in the city and it's a great place for people who seek many travelling opportunities. For starters, Dubai is a place where people could get tax free income. This single fact could turn an occasional traveller into a full-time expat in Dubai. With no taxes for our income in Dubai, we could better profitability. Lifestyle in Dubai is generally higher than the rest of Middle East. We could find high class living options and many quality products. Obviously, costs of living are higher than many cities in the region as well and rents near city center can be quite expensive. Dubai is also known for its leisure and entertainment centers. Nightlife in Dubai is the first thing that we need to check out. The social scene in the city would kick off after the dark. There are many venues, attractions and events that we could visit.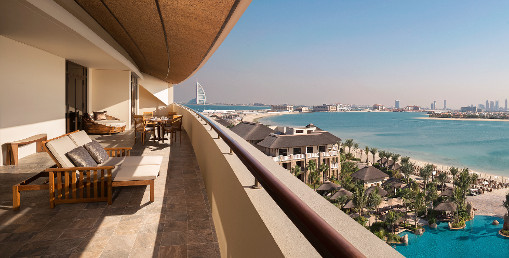 In general, Dubai is a hard-working and fast-paced place, with its wonderful nightlife. If we are planning to explore Dubai during the nighttime, we should know what event and venue to sample. Dubai is also a great place for shopping and it is a haven for people who want to purchase some quality products. Posh malls are offering us exclusive brands from around the world, while exotic souqs (markets) are known for their everyday, affordable shopping. Shopping experience is enhanced during the Dubai Summer Surprises and Dubai Shopping Festival during the winter. Billions of Dollars are injected into the local economy during these shopping events. Staying longer in Dubai also means that we can take a few quick trips to other parts of the world. The Dubai Airport is a busy airport and it serves direct flights to many cities around the world. The Emirates is the country's flag-bearer airline and it is often seen as one of the best in the world. It has world-class infrastructure and the Dubai Metro has provided quick ways around the city. Telecommunication and Internet infrastructures are also excellent.
As a trading city, Dubai is a great cultural melting pot and there are many cultural scenes in the city, such a Madinat Theater and various other art galleries. Sports are another part of the experience in Dubai. The city regularly organizes mega events for rugby, golf, horse racing, tennis and others. While Middle East is often characterized by conflicts, Dubai is actually safer than many cities around the world. People could walk alone at night in Dubai without fear of being mugged or robbed. Crime is almost negligible. Security personnel can be seen as being vigilant around the city. People would feel being welcomed as they experience the great metropolis of Dubai.