Bhutan, one of the most beautiful countries in the world, has everything that can fascinate a traveler. Being in Bhutan means being in the heaven. Here are 10 best things to do in Bhutan.
​Trashigang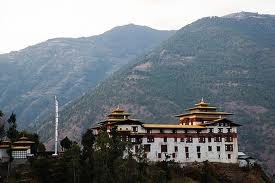 Trashigang, located on the hillside near the Gamri Chu River, was founded in 1659 by Trongsa Peniop. It is the largest district in Bhutan. The district has beautiful rice paddies and lavender fields that can steal anybody's hearts in the first sight. It is almost 17 hours away from Bhutanese capital Thimpu. Because of its long distance from the country's capital, its beauty has remained quite untouched. So, if you visit this place, you have an opportunity to discover the heart-stealing beauty of the city that has not been touched by a large number of people yet.
Haa

This is the smallest district in Bhutan. It lies in the South-west of Paro. Haa valley makes it a great tourist destination. Looking at the valley gives you a feeling like you are watching any movie. The city has several historical temples, which have several stories. This is the land of the mystical lands. Spending time in Haa will fascinate your senses and you would want to stay there for a few more days.
Chele La Pass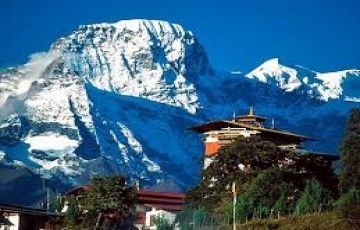 Known as one of the highest vintage points in Bhutan, Chele La Pass is quite popular amidst adventure enthusiasts. It is a quite cold place. From here, you can see the impressive views of the surrounding snow-capped valleys and mountains. You can enjoy the frozen rivers, waterfalls, and pretty alpine flowers as well. It is almost two hours away from Paro.
The Dochula Pass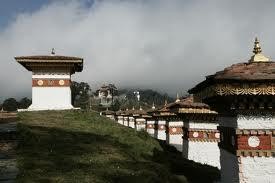 This mountain pass lies on the way to Punakha from Thimphu. The pass is known for offering panoramic view of Himalayan mountain range. Bhutanese locals love spending their weekends and holidays at the pass. Tourists from other nations also love to explore the pass, as this allows them to carry some unforgettable memories with them.
Adventure Sports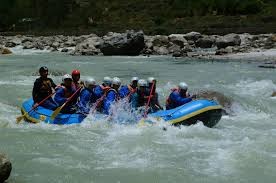 If you love adventure sports, Bhutan is a great country for your tour.  You can enjoy rock climbing, water sports, trekking, cycling, rafting, and fishing. So, you have a lot to enjoy in Bhutan.
Tashi Tagay Drayang                         
Those who are fond of dance, this is a great place to visit for them. These are dance bars where you can enjoy the drinks and dance together. The dancers perform on the requests made by the customers as well. Most of the dancers perform on Bhutanese love songs, but several are good at Bollywood dance as well. They perform on Hindi song requests. Therefore, when you are tired of exploring the beautiful city you are in, you can go to the dance bar to eliminate your tiredness and have some great light moments.
Phallus Paintings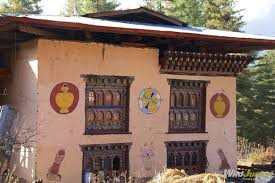 If you love arts, Bhutan has again a lot for you. Almost on every rural house, you will see Phallus Paintings that are developed in order to protect the properties from evil eyes. However, this does not mean that in cities you will not find these paintings. In cities also, some people have these paintings on their homes. If you talk to people about these paintings, people will share quite interesting facts with you.
Lhuentse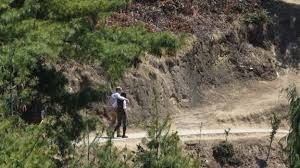 This is the most isolated part of the country. Being the remotest area of the country, it often remains unexplored by most of the tourists. Lhuenste allows you to enjoy the spectacular views of rugged mountain ranges, dense forests, and towering cliffs. Reaching the city is not easy because it is not well connected to rest of the country and so is not well developed. Therefore, you may have some difficulties in reaching here but as you will reach you will forget your all fatigue seeing the beauty surrounding you. The district has some great temples as well that will steal your heart.
The Tiger's Nest Monastery
Known as Paro Takstang as well, The Tiger's Nest Monastery is a sacred Buddhist site in Bhutan. The monastery dates back to 1692. There is an interesting story behind the name of the monastery. As per the story famous amidst people, Guru Rinpoche, who is considered to be the person who introduced Buddhism here in Bhutan, was brought to Bhutan from Tibet on the back of a tigress. This is a quite famous tourist spot in Bhutan.
Samtse
Samtse is known for its great diverse culture and geography that is quite different from the rest country. As Samtse is influenced by the Nepalese people, its culture has some Hindu influence. You will find Buddhist and Hindu both in the city also you can find best bhutan travel packages provide by Bhutanpelyabtours.com