Overview
Travelling with luxury and experiencing the uniqueness of different destinations is a deep craving for many people around the globe. The experience is expected to be soothing and relaxing so as to flush out the stress and baggage of daily routine life. But sometimes people are more concerned with the travelling part, while at other times luxury and comfort are positioned higher on the priority list. I personally prefer visiting places which offer a luxurious stay and also promise amazing experiences.
I have prepared a list of the most luxurious and exciting travel itineraries which you must consider before planning your next luxurious trip,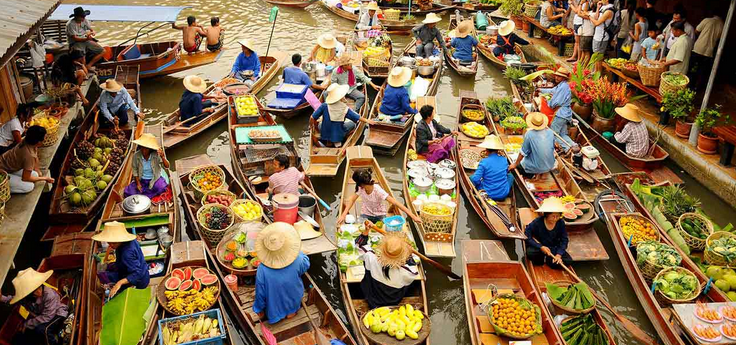 Casa El Destino in Punta Mita, México
Punta Mita is a village located on the beach, in the Nayarit state, which is known for its prehistoric settlements like Careyeros hill. The nearby Marieta Islands are known for the National Park present there. Casa El Destino is an incredible place to spend your luxurious vacation. It provides you with luxuries like access to the ocean-facing infinity pool, spa, a couple of beach clubs, and Jack Nicklaus golf courses. The food and environment are fantastic, which can be attributed to the personal chef, housekeepers, estate manager, and the concierge. It is highly recommendable for people in the states who are planning a quick trip to Mexico.
Deerfield Estate in Heber City, Utah
It is nearby Park city, which is famous for annually hosting the Sundance film festival and is also home to major ski resorts. The Deerfield estate in Heber City provides the visitor with access to Deer Valley and Deer Crest where one can enjoy one of the best skiing experiences of their lives. The estate is situated on a picturesque site and is decorated with exemplary grandeur and beauty. It is a nice travel choice for those who are looking to spend some quality time with their loved ones in the States.
Villa Bellissima VI in Siena, Italy
Villa Bellissima VI is a quaint twelfth century village in Tuscany which has an agriculturist background.  It is situated on the famous pilgrimage passageway which runs from Canterbury to Rome. This feature gives it a connect with the history and tradition of the area.
Apart from the historical significance, it also has all the modern facilities that you would expect in your luxurious stay which include 22 suites, outdoor terrace, library, study, spa, bar, conference facility, and a 60's swimming pool amongst other things.
Board the 'Pride of Africa'
Pride of Africa, run by Rovos Rail has been given the tag of being the "World's Most Luxurious Train". A ride on-board this fantastic vehicle takes one through the African continent. This fifteen-day trip starts from CapeTown in South Africa and after passing through Zimbabwe and Zambia, it reaches Dar es Salaam in Tanzania. Passengers on this extravagant train enjoy perks like round the clock butler service and a resident onboard historian. The travellers are treated with a palette full of the most exceptional sights on their course which include,
Matjiesfontein, which is an adequately preserved Victorian village

Kimberley, which is famous for its diamond industry

Safari experience at Madikwe Game Reserve

Victoria Falls in Zimbabwe

Rift Valley in Kenya

Selous Game Reserve
Burj Al Arab Jumeirah in Dubai
This sail-shaped hotel has become the symbol of modern Dubai. The Burj has a beautiful blend of structure, service and facilities which makes it one of the most luxurious hotels. The set of incredible experiences at the Burj include a suite-only accommodation, a personal reception on each floor along with a team of private butlers. The Burj boasts of 202 duplex suites, nine sophisticated restaurants and bars, Talise fitness gym and spa, four swimming pools and free access to Wild Wadi Water Park as long as you are a guest at the hotel.