Raising the bar of makeup notches higher, are brands that not only perform well but actually enhance the user experience. These are labels that are trotting all over the globe, making a huge international presence and have already announced their claim on 2016. Be it Lakme Eyeconic Kajal or Maybelline Foundation, some names have definitely made it big. Check out some of the brands that are definitely rolling the dice when it's about make overs. They accentuate your overall looks, enhance your features and refresh your look within minutes. This is what makes them the brands to vouch for in 2016.
Lakme
This is a brand that has always surprised users with its affordable product lines and options. The choices in Lakme are many. Lakme has always had a huge presence in the Indian market and not just because it is affordable. It's a brand for young amateur makeup choices. They make non-complicated, simple products like Lakme Face Wash, Lakme Foundation, etc. The application of the brand's products is simple which makes it the most attractive.
Maybelline
The brand became a trendsetter when it comes to mascaras of the best kind. They took the idea of a good eyelash curling to another level totally. The brand launched best mascara and eye make up the last few years and is one of the most popular names to look forward to this year. It is rightly called a girl's best friend. And all this and more at the most affordable prices.
Biotique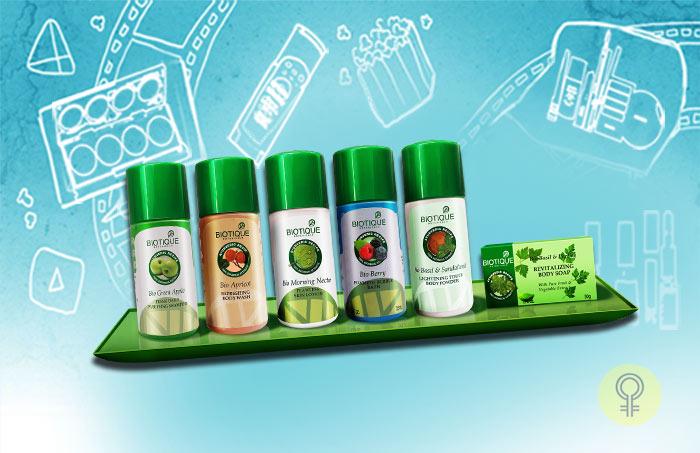 Primarily a skin care brand, this one has won accolades for taking care of your skin and hair. As far as the makeup category is concerned, they bring you the safest lotions to use before dabbing those concealers on your face. Their kajals are the ones to use the best for they are authentic and pure.
L'oreal
From their eye makeup to matte foundations, lipsticks and more, there is just so much to explore in this brand. They know how to set the tone of your eyes right. Vouch for their foundations and dab-on concealers for a natural look. The brand has never disappointed its users and is definitely coming up with more this year. It's one of the most promising labels out there.
Color Bar
They have the best line when it comes to nail paints and face makeups. The brand has emerged as a leading player in colours. And literally so. They bring you the unconventional tones in eye makeup and blushes. And the brand owners guide you well on how to use them too.
There's nothing like having a good makeup package to your rescue. Be it an important meeting twit your clients or a perfect start to a day, you need a little bit of everything in your bag of little secrets. Be it Lakme Foundation or LÓreal lipsticks, make yourself stand out every single time you go out for a special event. This is what these brands are promising this year. Get your pick today.