After the launch of Superman: Doomsday in 2007, there has been a continuous yearly release of animated movies by DC Comics, including the ones launched in 2016such asJustice League versus Teen Titans, Batman: Bad Blood, Batman: Return of the Caped Crusaders and Batman: The Killing Joke.These movies have certainly proved to be successful animated projects. Though it sounds unusual, but we are hopeful to see if some other failed DC Comics projects could be handled a similarly successful way. Considering that, here we list out five other rejected projects by DC Comics that can possibly be produced into successful animated pictures.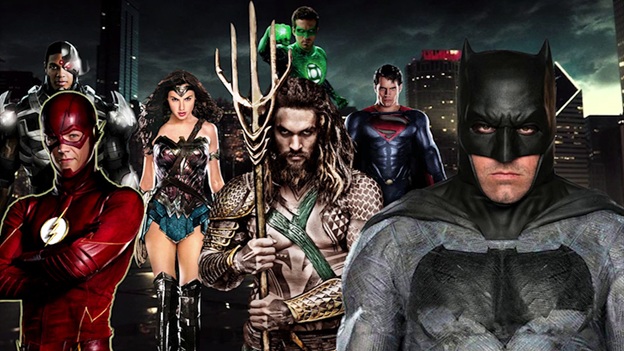 1. 'Justice League: Mortal':
Justice League: Mortal was about to commence shooting in mid of 2008; however it was then canceled due to shooting problems and Writer's Strike. The script was since released on the web and an independent research documentary was also uploaded regarding this rejected project.Nevertheless, Justice League: Mortal still possesses the potential to be presented as an animated film, in general, so, in general, an appreciate the entire story in an alternate form. The fizzled Justice League experience would have seen Flash, Aquaman, Batman, Superman, Green Lantern, Wonder Woman and Martian Manhunter in struggle with Maxwell Lord. Talia al Ghul then assisted to bring down the superhero group Tower of Babel style, i.e. utilizing their own shortcomings against them.
It is not expected that the cast gathered for Justice League: Mortalby George Miller (Megan Gale, Armie Hammer, Common, and so forth.) could give voice-over of their separate characters in the animated version too, nonetheless, this motion picture deserves to be presented in completed form. Who knows its success may begin a trail of such repeated projects!
2. Darren Aronofsky's'Batman: Year One':
'Batman: Year One' was rightly justified as ananimated picture released in 2011.However, Darren Aronofsky's version of story seemed strange and strong enough to establish itself as an independent project, rather than being a mere imitation of what's preceded. When, Warner Bros decided to stop following up the 'Batman &Robin', they chose to take a new start. One of the bases for that approach was Darren Aronofsky's vision of 'Batman: Year One' which would have been an altogether more fierce sort of Batman motion picture.
The newer version differed from the original story in some major aspects, such as having Bruce Wayne role as a short order cook while attempting to demonstrate he had the capability to defend justice, accompanied with the action-packed role by Jim Gordon. Having a look on 'Batman: The Killing Joke' and 'Justice League Dark', it is evident that DC is now ready to be rated in R-category with their animated projects, so this would be a fantastic approach to release a unique project.
3. 'Green Arrow: Escape From Super Max':
A long time before Arrow was released on The CW, David Goyer composed a Green Arrow film script initially titled Super Max, yet later changed to Green Arrow: Escape From Super Max. This story was to present Oliver Queen, set up as the Emerald Archer for long. He was then caught up for a transgression which he didn't commit, and was sent to 'Supermax', an intensely strengthened jail loaded with super scalawag villains and superheroes. While attempting to run away, Green Arrow would have run into miscreants like Riddler, Joker and Icicle.
Having witnessed the great successes ofGreen Arrow: Rebirth comic book, Arrow in its fifth season, and Oliver Queen being appreciated for the projects like Justice League Unlimited and Showcase, this seems to be the right time to start working on a Green Arrow-themedfilm.
4. 'Batman: DarKnight':
Without a doubt, 1997's Batman and Robin was an awful motion picture on the whole which truly ruined the first Batman movie of the series, but it provided a base for Batman Begins. Just when the'Batman and Robin' was released in theaters and received negative surveys, DC and Warner Bros were busy in planning a fifth Batman film in a similar progression. Batman: DarKnight was one of the thoughts grounded to them, taking the Caped Crusader's mythology back to its dull roots.
In this story, Bruce Wayne plays a role retired from his vigilante life and Dick Grayson appears as a college student. On the other side, in Gotham City, Dr. Jonathan Crane's failed experimenttransformed his associate, Dr. Kirk Langstrom, into a horrific bat animal. With a will to avenge the wrongdoers, Bruce needed to wear the cape and cowl again to demonstrate his innocence (as the residents of Gotham City's believed that Batman is the responsible for Man-Bat's rule of fear) and bring these new enemies down. Indeed, Batman: DarKnightcan turn out to be an impressive conclusion of the first Batman series as compared to whatBatman and Robin did.
5. 'Superman: Flyby':
Similar to'Batman: Year One'by Darren Aronofsky, 'Superman: Flyby' by J.J. Abrams also came up with some changes in the main character. Some noteworthy elements of this Superman series project would have included Kal-El (who was launched by a Krypton to be raised by Kents), Lex Luthor (being unveiled as a Kryptonian), Jor-El (who then committed suicide) and a great deal of typical kung fu fighting inspired by Matrix.Superman: Flybyseemsto have a story that would have otherwise disturbed the fans, thus the idea to dropits release as the highly anticipated fifth part of Superman series was wise enough.
Nevertheless, this story sounds sufficiently captivating as an animated movie with a different continuation of the series, like Justice League: Gods and Monsters. Owing to the popularity of Superman for DC's animated movies, the organization should consider recreating the script of Superman: Flyby in a different manner.
Author Bio: Hilary Addison is famous for her keen check on the latest developments in the media industry and Animated Video Production – HelloAnimations. She loves to work on latest tech updates along with the creative ideas.