What other names apart from B-town, kolhapuri sandals, Solapur's DJ, and Nagpur's oranges come in your mind when you think about Maharashtra?
Maharashtra has much more than these things. It is blessed with natural beauty, highly respected temples, monuments, and tourist places. It has something or the other for everyone.
In this blog, I am not going to tell you about the things that are famous in the state, but going to tell you about 7 offbeat tourist places that you must see in your life if you ever visit to Maharashtra.
I have picked these places because I feel you will find it difficult to remove these places from your memory.
Ajanta Caves–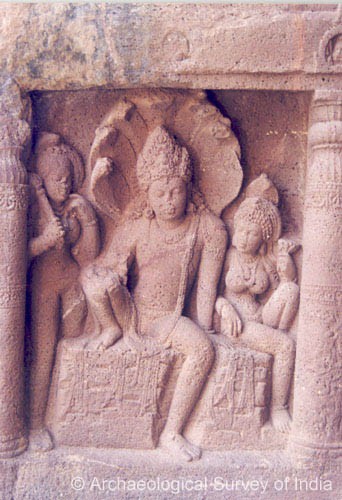 One of the oldest world heritage sites in India, the Ajanta caves date backs to the 2nd century BC. The Ajanta caves include 29 caves that have incredible carvings and paintings, stealing the heart of any visitor and leaving him completely mesmerized. Many artists have tried to imitate the Ajanta paintings. Several writers have written books about the beauty of these caves.
Location– The caves are located in Aurangabad District of the state. Aurangabad is almost 257 KM away from Phaltan and almost 335 KM away from Mumbai. Its distance from Aurangabad central bus stop is almost 85 km. There are also some places to visit near Shimla which can be great to you if you are travel lover.
Ellora Caves–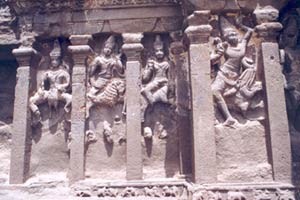 With its 100 caves, Ellora caves are the largest rock-cut monastery-temple caves in the world. However, only 34 of them have been opened for public views. In which 12 are Buddhist caves, 17 are Hindu caves, and 5 are Jain caves. UNESCO declared it as a world heritage site in 1983. Entering the caves give an amazing feeling that will fascinate your senses and fill you a new energy in you.
Location – The Ellora caves are also there in Aurangabad District. Aurangabad is almost five and half hours away from Phaltan via the road, and the district is almost 390 minutes away from Mumbai. From the Aurangabad district headquarters, it is just 30 minutes away, and from the Aurangabad central bus stop, it is almost 22 km.
Tadoba Andhari Tiger Reserve-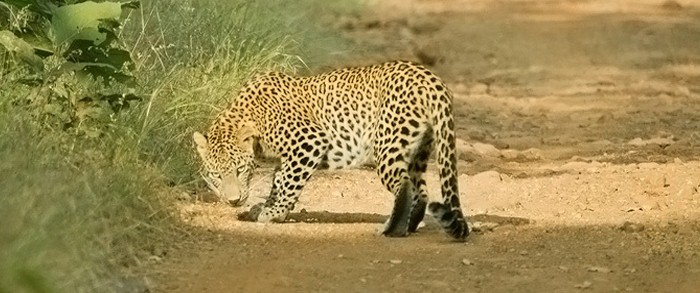 Tadoba Andhari Tiger Reserve is the oldest and largest national park in Maharashtra. It was established in 1994-95. This is spread in the large area of 1727 square km. Almost 80 tigers have their homes in this large expansion. The reserve allows you to have an experience wild life from very close. You can notice the free movements of the tigers in the park.
Location- The reserve is located in Chandrapur district of Maharashtra, India. This is almost 700 km away from Phaltan and almost 257 km away from Mumbai. The distance between the tiger reserve and the Chandrapur bus stop is almost 30 km.
Chikhaldara Coffee Estate –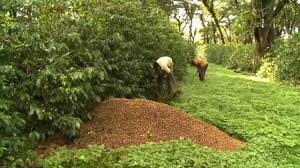 Chikhaldara is the only area in Maharashtra whereon coffee is grown. The place was firstly discovered by Captain Robinson in 1823. He was employed with Hyderabad regiment when he discovered it. You can find the mention of this place in mythological stories as well. As per the story of Mahabharata, Bheem killed Keechaka a devil here. The sweet fragrance of the coffee plants will start fascinating you as you will reach near the coffee estate.            
Location – The coffee estate is located in Amravati District. The distance between Amravati and Phaltan is almost 586 km and Amravati and Mumbai is almost 661 km. From Amravati, the coffee estate is almost 29 km.
Duke's Nose–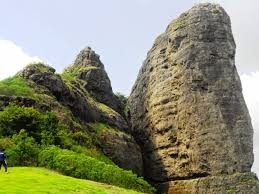 This is known with one more name that is Nagphani. It has been given the name, Duke's Nose, because of its resemblance with the nose of the Duke of Wellington. The site is known for its amazing beauty and surrounding mountains, valleys, and forests. You can enjoy rock climbing there.
Location– Duke's Nose is located in Pune District. Pune is almost 113 km away from Phaltan and 148 km away from Mumbai. The distance between Pune bus stand and the site is almost 59 km.
The Falls of Bhandardara–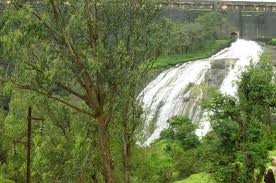 That is an amazing place. Seeing the crystal-clear water falling with great force is a great experience of life. The most heart-stealing fall amongst the falls of Bhandardara is the Umbrella falls.
Location– Bhandardara is located in Ahmednagar. The district between Ahmednagar and Phaltan is almost 158 km, and the distance between Ahmednagar and Mumbai is almost 254 km.
Maybe a question will be running in your mind why we have told you the distance of every location from Phaltan first and Mumbai later. It is not reasonless. I have done it knowingly, and the reason behind it is the area of Phaltan. It is small quite pleasing.
Last year, when I visited Maharashtra, I stayed in the hotel Jakson Inns Phaltan. The hotel was amazing and the surrounding was also. If you want to take the rest any day and do not want to go anywhere, then you will not feel bored at all. The hotel and its surroundings will keep you happy. So, I am recommending this because of my personal experience.