Are you looking for some fun on sprawling golf courses with undulating hills, manicured fairways, picturesque lakes and upscale resorts? If yes, you can stay, play and unwind with golfing aficionados in Texas. Golf courses in this US state attract thousands of golfers every year with their rich flora, scenic views and fresh, crisp air. However, the game of golf may apparently seem boring to many. At least, that's what you may get to hear from your non-golfing buddies or business associates. One may wonder how one could keep chasing a small golf ball throughout the course. If you feel that the game gets a bit monotonous at times, here are seven ways to make it more fun and exciting on the course.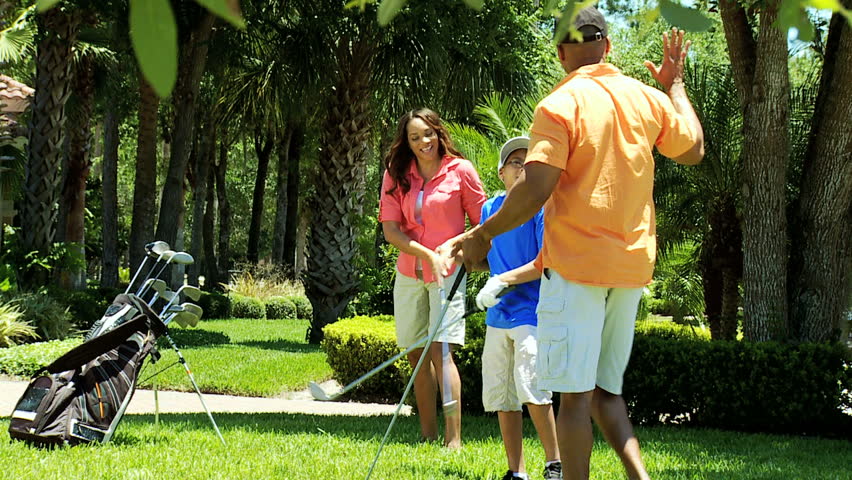 1. Play in Small Doses or Try a Different Game: Does your golfing gets too tiring or tedious at times? There is a simple solution to this problem. Consider playing fewer holes, say nine or 12 holes. Playing 12 holes is fun as you can consider it as two 6-hole nines. This way, you are not required to worry about the typical scoring standards. You won't get caught in breaking 40 or 80, but simply play for the sheer fun of the game. Sometimes, golf may get a little boring with routine scoring. More so, if one of the players is defeating you repeatedly on the course. You can even try playing something different. Do you mind playing skins game or try a few rounds of best ball?
2. Put a Few Bucks for Each Hole or Round: Nothing will make golf more exciting than putting a little money on it. What about throwing in a few bucks for every hole or round? Putting a little cash on the rounds will motivate you to play better without feeling bored. No matter how you play, these techniques will make a round of golf more fun and interesting.
3. Play with a Few Good Clubs: Playing with the 14 clubs can make the game pretty boring. These clubs are extremely heavy and difficult to manage. Then, why not leave a few of these clubs behind. Make golf more fun and easy to play by carrying only half the number of clubs. Though golfing with a few clubs is ideal for an executive or short course, they are fun playing with. Pick five to seven clubs together with your putter and head for the course. The real fun begins when you need to ascertain which clubs to include and which to leave behind. Choose clubs that help you deliver shots close to a hole. It's no use playing with golf clubs that make swinging difficult and you are able to play a shot only to the border of the green. Therefore, grab a club that will let you swing successfully to get the ball sink into a hole. Save more energy on a golf course by playing with a few good clubs. Carrying fewer clubs also helps you find innovative ways to create perfect shots rather than just swinging clubs. 
4. Introduce Someone New to the Game: You can spice up the game by introducing someone who is new to golf. No, we are not telling you to have fun at a newbie's cost, but its okay to feel amused when an amateur fails hitting an easy shot, leaves his bag on the wrong side of the green or simply forgets the putter in the golf cart. This may even remind you of older times, when you started out. And there's nothing more refreshing than a good dose of nostalgia. You may not burn much calories walking down the memory lane, but you will surely feel more refreshed. Take your new buddy for a refreshing dip in the resort's swimming pool and enjoy a glass of Mojito whipped up by the staff. Engage in a little chitchat or crack some golf jokes while taking a cool dip in the pool.
5. Don't Look at the Scorecard: The best way to make golf more fun is by getting rid of the scorecard. Looking at the scorecard frequently will make you more result-obsessed, taking the fun out of the game. Throwing away the card and the pencil will make you more relaxed while putting on the course.
6. Don't be a Stereotype: Are you a typical golfer who doesn't like to come out of his comfort zone? Do you keep playing on the same course most of the time? Explore some of the better golf courses in Texas and you'll know what you were missing out. The game of golf is more fun if you play in a number of courses. Do you keep visiting an average course? Spoil yourself by playing on a more sophisticated course with top-of-the-line amenities including golf pro shops, fine dining, caddie facilities, and the likes. Try your luck on an executive or a par-3 course. Have you ever considered golfing during the night? Well, this is something new and exciting. Try it out if possible.
7. Listen to Music: Listening to some soulful or foot-tapping music will leave you relaxed on a course. Simply take your iPod and play it via a battery-backed speaker. Leave your iPod in the cart. Keep the volume of the music loud enough for you to hear but gentle enough not to distract the attention of other golfers on the course. Alternately, you can even use earphones while practicing shots. Set the music player in shuffle mode so that you can listen to everything from soulful to disco, reggae, pop, hip-hop and R&B to classic rock or country music. Good music will help you improve your tempo and make long rounds of golf more fun-filled and interesting.
One of the best things about Texas golf courses is that they have loads to offer to make your trip enjoyable. Make the game more fun-filled and exciting by embracing these insightful tips. The mantra is to take the game light-heartedly without getting angry when not playing well. After all, it's just a game!