When you travel by campervan, you will find there is a lot to like about Australia. Not only can you see a lot of sites, the climate can be quite favourable in certain areas. Here, the nature is understated yet awesome to observe. In your campervan travels, you will stumble across many sites that may be worthy of notice and acclaim, yet they remain unnoticed to the majority of travellers.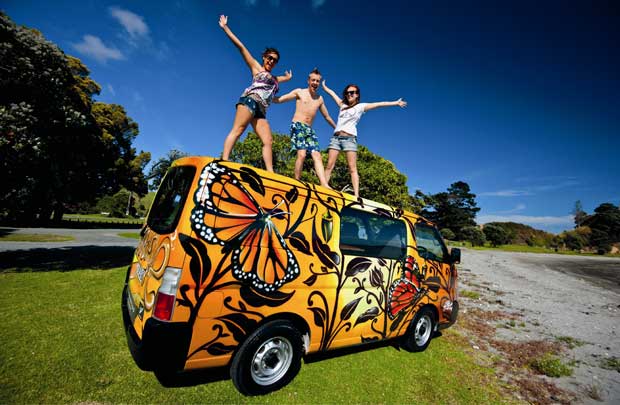 Unaccountably Overlooked : One observation was made in a book by Bill Bryson, who was referring to the giant karri forests in the western part of the country. These are the third tallest trees in the world, yet many people are not aware of their existence. In his book he observes, "It struck me in a moment's idle thinking that this forest was… an apt metaphor for Australia. It was to the arboreal world what… Aborigines were to prehistory – unaccountably overlooked."
You Just Wait for the Natural Beauty to Unfold : Therefore, the best place to take advantage of a campervan rental is in Australia. In Australia, you can enjoy natural treasures that are not well known elsewhere in the world. You can commune with the land in a more natural and peaceful way. None of the landscape has been spoiled by crowds or fanfare. The natural beauty of the landscape merely unfolds. Everything seems to grow modestly if not silently, just as it has done over the centuries.
Amazing Discoveries that Have Been Overlooked : Whilst you may visit a place like Wave Rock that is quite popular, you may not know that just down the road are rock paintings that are thousands of years old. They make ancient Aztec artwork look modern; however, most people do not know they are there. Wandering around the Burrup Peninsula can also lead you to the largest collection of ancient carvings in rock in the world. The Bungle Bungle range in the Purnululu National park was also ignored by non-Aboriginals until about 1983.
An Exciting Journey of Travel and Exploration : Whether you come across a rock formation or a landscape of note — the oldest, longest, wildest or first — your journey becomes an adventure that makes travelling down under an exciting journey of travel and exploration. Therefore, if you have decided to take up camping, seriously consider packing up your gear and taking a campervan through the various parts of Australia. Australia is a place where you learn to appreciate nature and culture on a whole new level which brings a special meaning into your life.
The Best Place to Begin is Down Under : The campervan you rent can be the start of a whole new adventure in your life where adventure travel is both understated and noteworthy. You cannot find a better place to initiate the journey. There are not many places in the world where you can enjoy the heart of nature as much or appreciate its mysteries. If you are going to go on any adventure, the best place to begin is down under.