Sunny Leone is most probably the hottest celeb in town. Her fan following is growing day by day. People are more eager to know the story behind the girl who came from porn industry and then became the most popular actress in India. She is getting her own documentary movie in which all details of her life and career will be portrayed.
For all the latest news about Sunny, have a look here:
Look who just won't let go off Sunny:
Men women and who not is crazy for Sunny! After all she is the most popular Indian actress of the present generation. But looks like even babies and children can't get enough of her! Yes That's right!
Sunny recently met a cute little girl on her way and took her into her arms. Little did she know that the tiny tot would love her so much that she just won't let go off her. Sunny shared a video of her carrying the girl in the arms. However hard may her parents try, she clung on to Sunny and kept smiling at her words. Sunny also posted a pic with the adorable cutie. she look so sexy and hot in bikini dress
Sunny won't get dirty onscreen  
Getting into sensual roles was a 'baen hath ka khel' for former porn star Sunny Leone. Most of her movies were erotica themed and she performed quite well in them. But when people started questioning her acting skills, she took a decision that will certainly prove them wrong.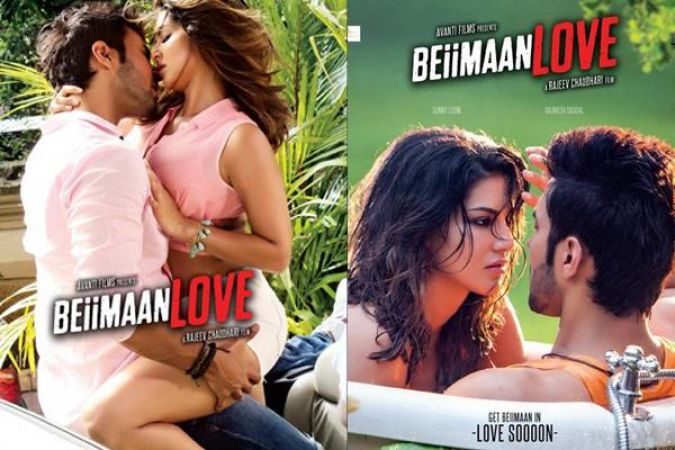 Sunny has decided to stop doing intimate and kissing scenes in movies. Her reticence for sensual roles was proved when she refused to kiss co star Rajniesh Duggal in her upcoming movie Beiimaan Love. Body doubles might be used for the intimate scenes in the movie.
A close source revealed "Sunny has been gradually and gracefully working towards a completely erotica-free image. It started a year ago when in Leela, she refused love-making scenes with her co-star Mohit Ahlawat and insisted that her husband Daniel Weber be brought in as a body-double for Ahlawat. Sunny is far more comfortable with Rajneesh Duggal and has done intimate scenes with him in the past. But in Beimaan Love, she insisted on doing away with kissing scenes altogether."
Even the trailer has few love making scenes and no kissing scenes at all! Well, Sunny will certainly prove her haters wrong is this movie turns out to be a huge hit.
Sunny contradicting her own 'no-kissing' policy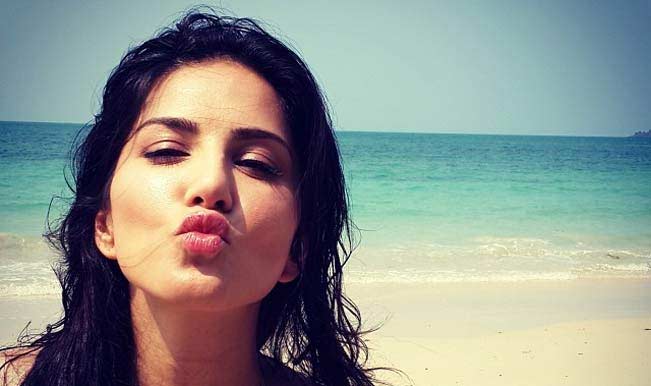 Sunny restrained from doing any kind of kissing scenes with Rajneesh Duggal in her upcoming movie Beiimaan Love. Body doubles were called to shoot the intimate moments of the movie as they were very vital to the story line. She took a completely different path in career, way different from her usual sensual roles. But right when people thought she is going through a 'no kissing' phase, she posted a pic of her kissing her hubby Daniel Webber and posted "Who said I don't kiss on camera? He… 😉 " She is one hell of an unexpected actress!
If you can want to see more Bikini Picture than visit below :
For more Sexy Images please visit Here