You've been to a sports bar. You may even have been to an ice bar. But have you ventured beneath the waves to grab a drink in a bar submerged entirely under water? What about an ex-public bathroom turned cocktail lounge? If you like your drinks distinct, and you're not afraid to try something new, then why not get inspired in one of these more experimental bar settings…
WC Bar
---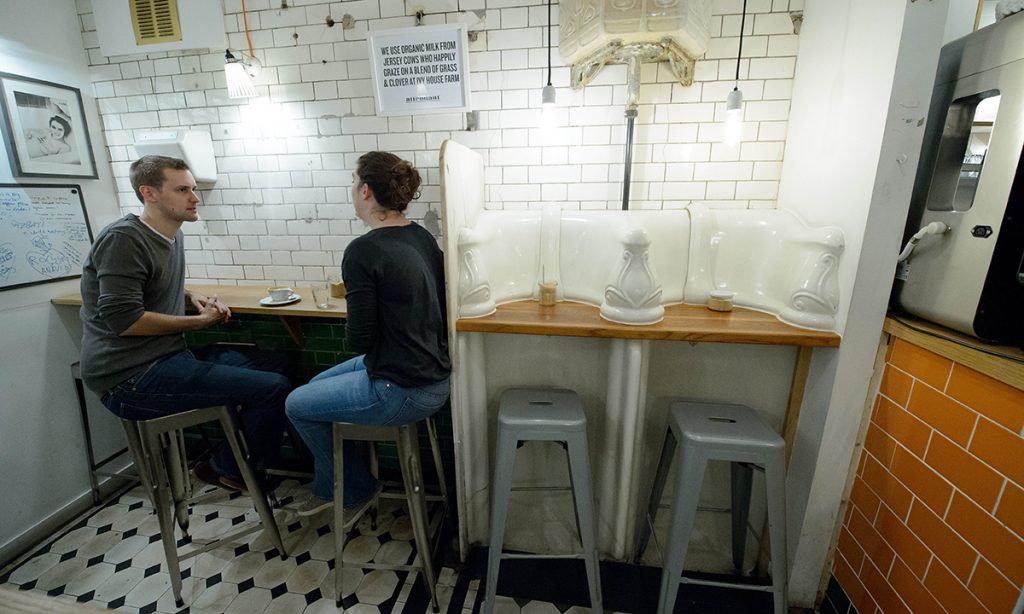 Yes, it's exactly as it sounds. Converting restrooms into speakeasies is the latest trend to take London's nightlife scene by storm. With rent prices soaring all across the English capital, bar owners are on the lookout for alternative and innovative ways of creating an affordable and trendy venue. In this case, several old and unused WCs of London's far spanning underground provide practical spaces for bars, and are now frequently refurbished for that purpose. Most of these bars are decorated to embrace their unique and arguably gross background. Some merely keep the white tile floor and window-less walls, whilst others tribute the location's former purpose with lavatory-themed chairs and tables. These bars are super quirky, typically London, and definitely not for germophobes…
Blind Bar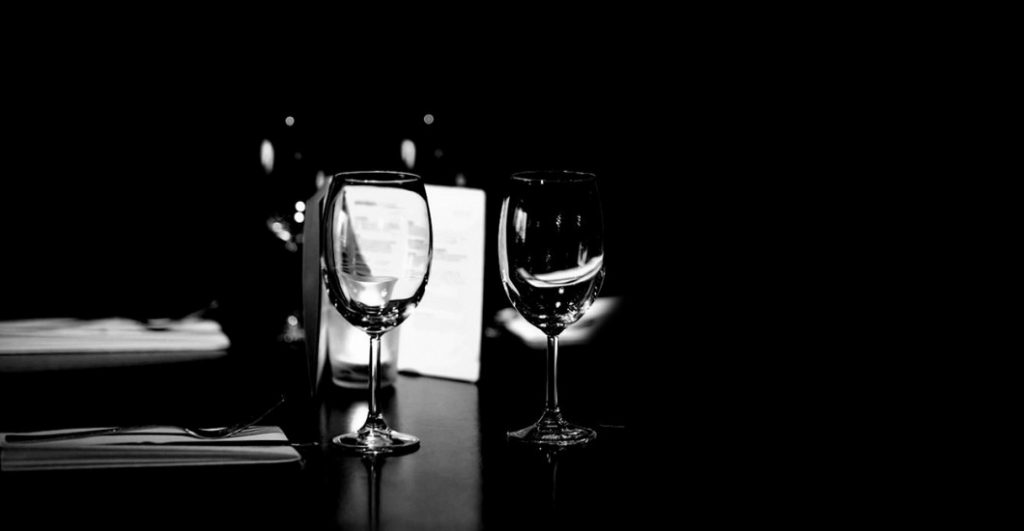 The conceptual 'blind dining' bar and restaurant scene is growing in popularity, yet actual blind venues remain few and far between simply because of how difficult it is to operate them. London and Paris' famous multi-restaurant chain 'Dans le Noir?' hires only staff with a permanent loss of eyesight – the founder himself being blind. You can therefore be assured that your waiters are well accustomed to navigating in darkness. 'Opaque' is another chain that does 'blind dining' well, though their venues are more like a lounge areas with dance floors. Whether you're interested in a pitch black discotheque or the dine-in-the-dark experience, removing your sense of sight for an evening is an unforgettable and thought-provocative experience.
Cat Bar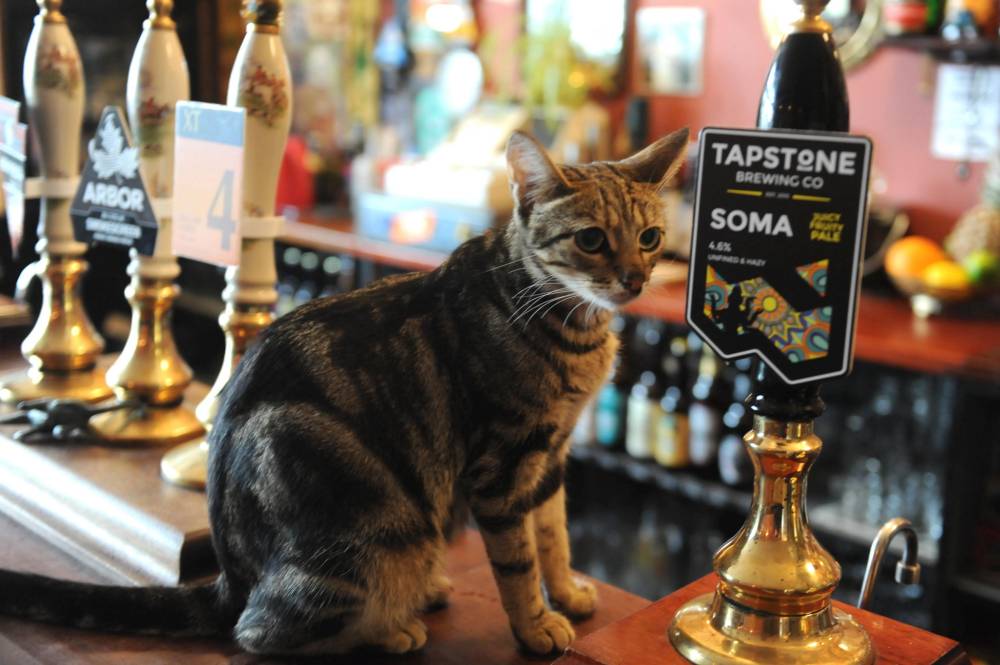 ---
Cats? Good. Beer? Good. It's a winning combination, as a pub in Bristol, England, have discovered with their non-human regulars –  fifteen felines, to be exact. The owner of the so-called 'Bag of Nails' pub has been pleasantly surprised at the international appeal of his little ale house. He describes the pub's cats as 'one big family' and assures us that they rarely knock over customers' drinks. People from all across the UK travel to the bar so that they can cuddle and affectionate bar cat – maybe ordering a 'whiskers sour' or 'cat-meow-politan' on the side. Of course, the genius cat-and-drinks formula has been implemented elsewhere in the world, in cities like Tokyo where several popular cat cafes often double up as adoption homes.
Video Game Bar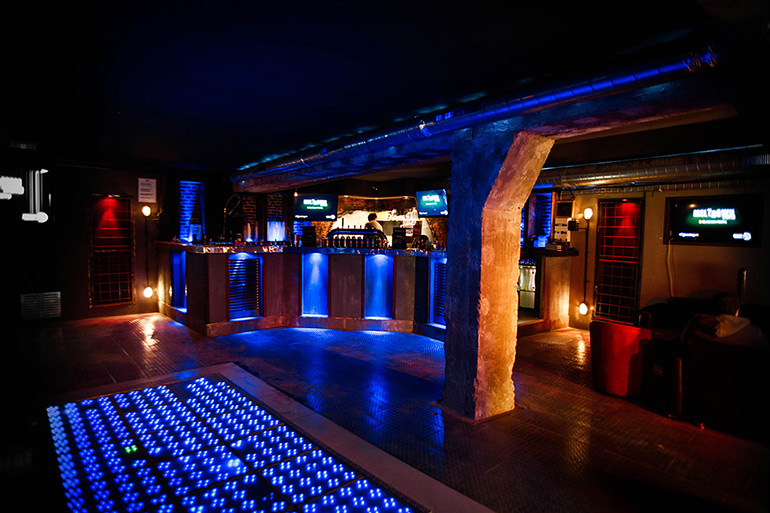 ---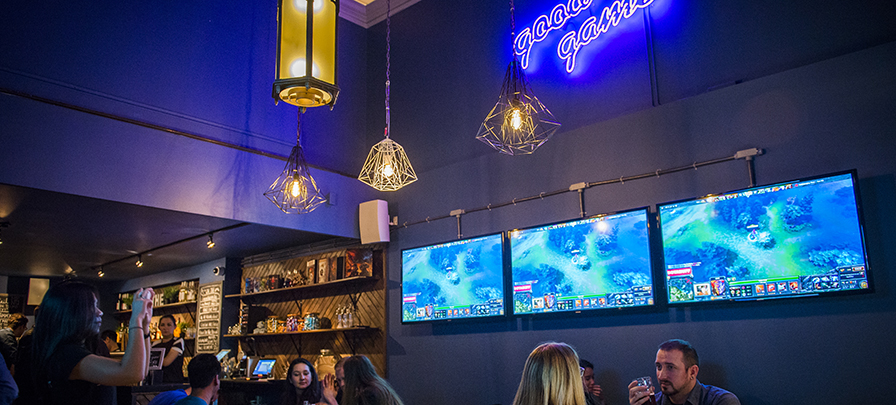 These are perhaps best described as a modern and digital twist to the traditional sports bar. Instead of pool tables, dart boards and TVs showing football, the 'esports' bar has gamer consoles, arcade machines and screens showing everything from live Twitch channels to League of Legend tournaments. It's not surprising that the growing esports phenomena has seeped into nightlife venues, seeing as the movement itself is in part about giving games are more social aspect. These bars are popping up across Europe in countries with strong gaming cultures, especially in the Scandinavian regions. All in all, they're a trendy space for gamers, geeks, or any fans of professional egaming to enjoy a drink and talk nerdy.
Underwater Bar
---
If you've ever dreamed of attending a mermaid dinner party (and really, who hasn't?) then an underwater bar or restaurant might be about as close as you'll ever realistically get to that marine fantasy. Numerous underwater, aquatic-themed bars can be found across the world, with some particularly famous ones located in the Maldives and Fiji. These places offer a surreal, once-in-a-lifetime experience of sipping on a Blue Lagoon cocktail as you watch tropical fish swim by. Depending on which sea you find yourself below, you might even spot a shark swimming past to eye that delectable squid on your plate…
There's nothing wrong with a regular bar-bar, but sometimes you're in the mood to mix things up and – fortunately – there are plenty of experimental bar owners who have been happy to ramp up their game to offer us a memorable and thematic night out. These bars might sometimes be a little pricier – but they're always twice the fun. Keep an eye out for alternative bars when travelling, and don't forget to support the ones in your own hometown!