Who wouldn't want to Live in Heaven? 
Our Bang Saray Real Estate recommends Bang Saray condo for people looking for a nice quiet place that can still is within reach of busy Pattaya. Bang Saray used to be a cozy fishing village and it managed to keep it's unmistakable serene and romantic atmosphere throughout the ages. The cyan colored transparent waters combined with clean sloping beaches are almost never full and busy which gives you a great opportunity to do some relaxing and enjoy. eating some tasty seafood dishes or enjoy a local barbecue.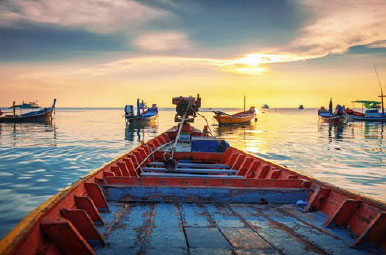 Bang Sarray fishing-boats
Source: www.tripadvisor.cz
Pattaya is close!
Should you desire to visit some attractions, go out for for a party to enjoy night life or just experience a genuine Thai life, bustling Pattaya is close within reach in about 20 minutes long car ride.
Oasis of calm
But for now, let's rather get back to the paradise. The Bang Saray beach offers that much-needed peace whether you are traveling with the whole family with children or just with your loved one, looking for some invaluable memories together. Another group of people that are drawn here is those with a tiring job that deals with a great deal of contact with other people. This is a place where you will most likely have a whole beach to yourself and where you can just ease your mind and clear your head.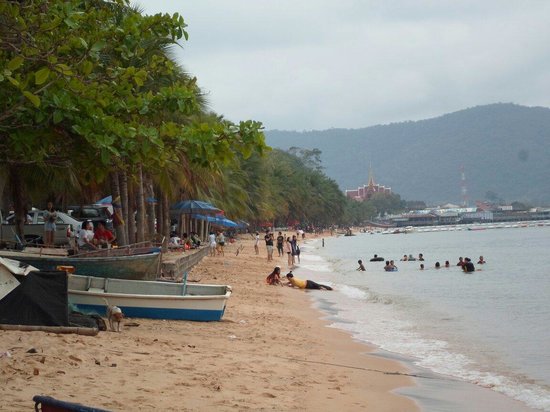 Bang Saray Beach
Source: www.tripadvisor.cz
 Only the freshest seafood dishes go to the platter!
Originally a fishing village just can't deny its historical roots. If you are a fan of anything sea offers you will really pamper your senses here. Warning! It's possible to become fully addicted to the great taste of local dishes that are prepared with love just for you in some of many local restaurants.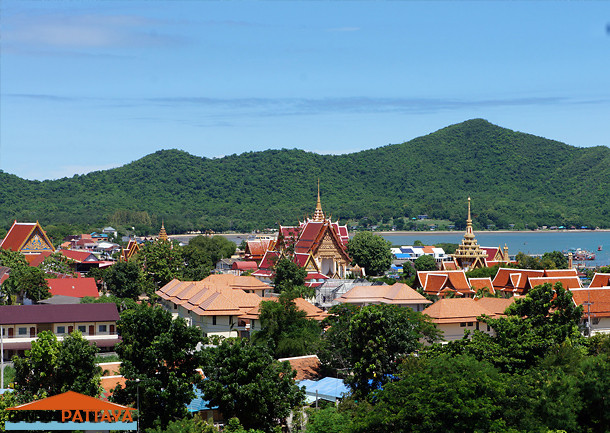 Center of Bang Saray Town
Source: www.tripadvisor.cz 
 Looking for some adventure in nature?
The sandy beach, of course, offers many water related activities that you can enjoy. If you want to be near the sea but don't want to get wet you can board a friendly local boat and take a trip to some local island. In the unfortunate event of sea sickness, don't sadden yourself! You can visit the biggest and most renown palm garden in South Asia, visit local elephants (and have a dance with them, too!) or just wander around, relax and enjoy a beautiful sunset with a drink in your hand.
Some interesting facts about the area
If you are a fan of a beautiful foreign architecture, only a couple of hundred meters from the beach stands the Bang Saray Temple (Wat).
It's an impressive place with its tall rooftops and towers decorated in great detail. Are you an early bird? Together with a stunning sunrise, you might also see local monks going on about their day doing chores, collecting food perform blessings for the people.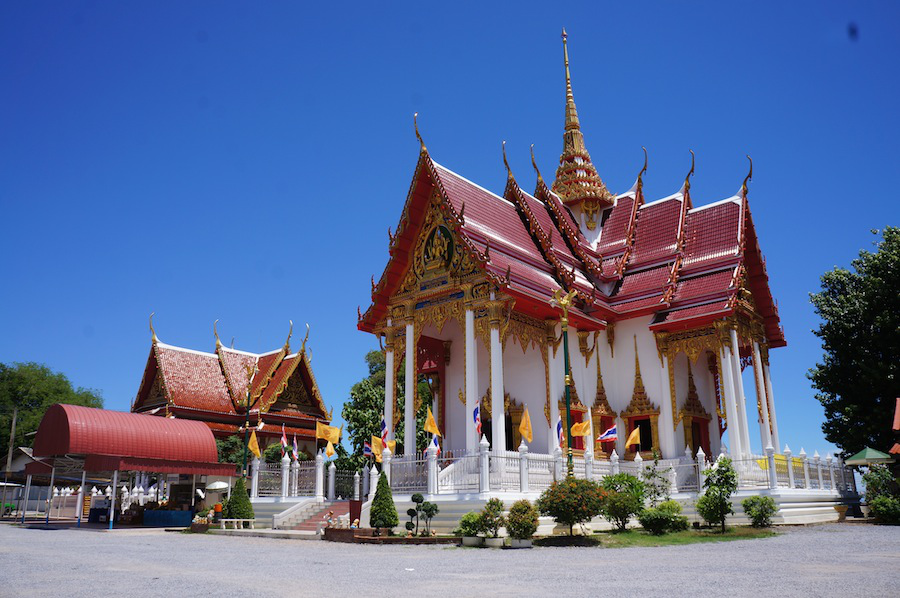 The Bang Saray Temple (Wat)
Source:www.thebeachbangsaray.com
How about a pinnacle of romance? The Wat Yansangwararam (Wat Yarn) temples complex is a vast area surrounded by a scenic, hills-covered land. It was built in 1975 and is made up of many different religious buildings together with an International Pavillion located on near the pond.
Just one kilometer from the temple you can find Viharnra Sien, a Chinese style building constructed by Thais of Chinese heritage.
Inside this building, it is possible to visit an exhibition of Chinese religious artifacts and antiquities.
On the hillside of Kaho Chi Chan cliff, you are able to visit another world renown attraction – a world biggest image of Buddha carved into the cliff itself with lasers.
A paradise garden – Suan Nong Nooch
Should you head 4 kilometers north of Bang Saray you will find the almost magical tropical gardens of Nong Nooch. Together with gardens, this area is also made of many groups of traditional Thai houses.
Your new home? You tell us!
If you already fell in love with this area you are a romantic soul longing for serene walks and calm beaches without the presence of others. We are offering a fantastic cozy condo for sale in Bang Saray that will indubitably become your new favorite retreat. Bang Saray condominium can also become a perfect investment as condos in Bang Saray are quite popular with local Thai people and foreigners alike.