Indian television series has been streaming all over the world. They have brought up a lot of impact on the Indians more so concerning their culture. Culture is a complex phenomenon for it includes beliefs, art, law customs and even habits which are assumed by individuals in the society. In normal situations, culture dictates the aspects of life such as the music played, visual arts and design, language and the styles of living and even the status.
The TV serials have been a cornerstone in the promotion of the Indian culture. The norms and the values of the Indians are has been promoted to the series. There has been a revolution of the mindset of people has taken place and awareness has been achieved through the series. People are now able to choose from the opportunities and cultural expressions and even the dialogue among one another. Much of the culture is shown in the serials. Dressing codes are promoted and in times of festivals as a sign of show off. They have also influenced the marriage celebrations. The Hindi language has also been promoted to many parts of the world through these TV serials.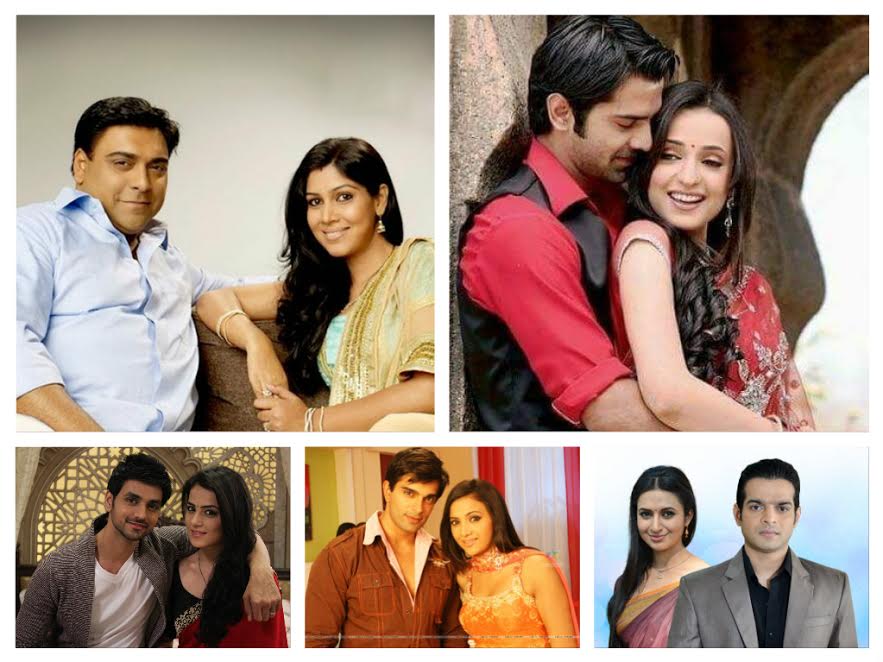 Ram Kapoor and Priya Sharma acted in the serial Bade Ache Lagte Hain and it was broadcasted by the Sony entertainment television from 30th may 2011 to 10th July 2014. The soap opera was made by Ekta Kapoor and produced by Balaji telefilms. This show explores the worlds of Priya Sharma and rams Kapoor who accidentally discover love after marriage.
Meri Aashiqui Tum Se Hi a daily soap by Ranveer premiered on 24th June 2014 and was aired every day of the week at 10:00 pm on colors TV live except on weekends. Ranveer fell in love with Ishaani who is a daughter of the employer of ran veer. He was aware that Ishaani can never be his wife and therefore expected just friendship.
Dr. Arman Malik & Dr. Ridhima Gupta perfumed in the Dill Mill Gaye serial aired on Star one in the 20th august 2007. It was aired every Monday to Thursday at 8:30 pm. The show had two seasons.
Arnav Singh & Khushi featured in the soap opera named Iss Pyaar Ko Kya Naam Doon. It was aired by the Star plus television from 6th June 2011 to 30th November 2012. In this serial, Khushi meets Arnav when she falls into his arms in ramp walk organized by Arnav's group.
Ishita & Raman featured in the show Ye Hai Mohabbatein which was aired by the Star plus on 3rd December 2013 at 7:30 pm to 11 pm. The show follows the love of Ishita who is a Punjabi and she is sterile but gets emotionally attracted to Ruhi, daughter of Raman. Indians in abroad can watch this show live on Star Plus Live by simply subscribing to YuppTV.