Who would travel 8,400 miles to become an actor? Raveena Kapse would. Although she actually traveled only about 3,000 miles with that specific goal in mind – from New York to Los Angeles. That's because she had already flown from Mumbai, India to NYC to earn a Master's degree in Business Administration. (M.B.A). and to take a job in the business world. What was she thinking?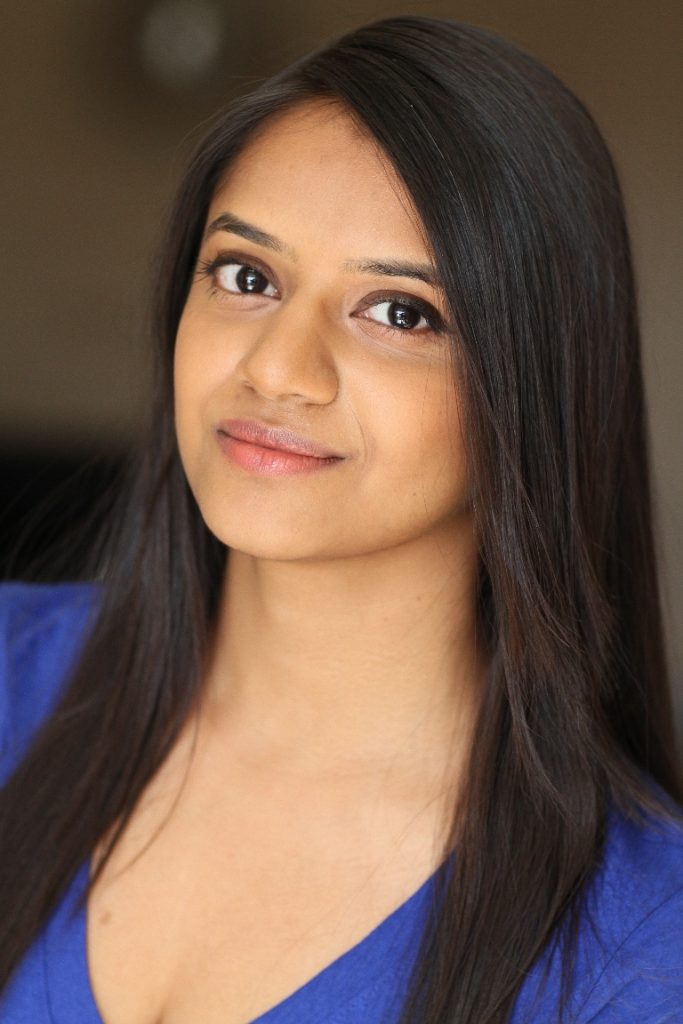 After a few years in the dry and sterile universe of being a business analyst Raveena woke up one day, looked in the mirror, threw a bucket of ice cold water in her own face and wisely bought a plane ticket to Los Angeles to give it all up and concentrate on being the best actress west of the Pecos River. This, of course, may be a bit exaggerated but the basic facts are there. She did indeed come to L.A. to not only get into the business but to be an example of what it takes to actually make it in that highly competitive industry: perseverance, sacrifice and of course, talent – all of which she had (and has) in spades.
Raveena studied the Meisner Technique, developed by Sanford Meisner and it encourages the actor to behave instinctively to his or her surrounding environment. Apparently, this acting system has served Raveena well because she has been working (acting) steadily ever since she set her foot down on California soil. She has been cast in commercials, music videos, short films and TV series. She has everything it takes to be a successful actor and she never stops learning and watching other great actors at work. She has also learned a great deal about the entertainment industry, which she shares with aspiring thespians. She believes that the industry is a two sided coin, so to speak. She says that one definitely needs to be self-sufficient, that is, always creating, working hard and sharpening your skills. An actor also needs to communicate with the other professionals in the entertainment community. Networking, Raveena told us, is very important and it always pays off. It is a give and take business but there are always genuinely kind people out there who are willing to help you succeed. She says that you just need to connect with people and be willing to help each other out as much as you can. Many times things happen just by you taking the first step.
About the Author:
Sameeha is a blogger who has a love for creativity and enjoys writing about film, TV, and Music.