Rejoice Holi with fun, frolic and craziness this year! If you are planning to go a little diverse, you should travel to another city or state to celebrate the festival with friends & family. Celebrate Holi in Bangalore together with other maniacs and your closet friends at some of the best events here. You can be a part of tons of parties while at Bangalore. The town is on fire and is set to organise some of the finest and exciting Holi events all over the country.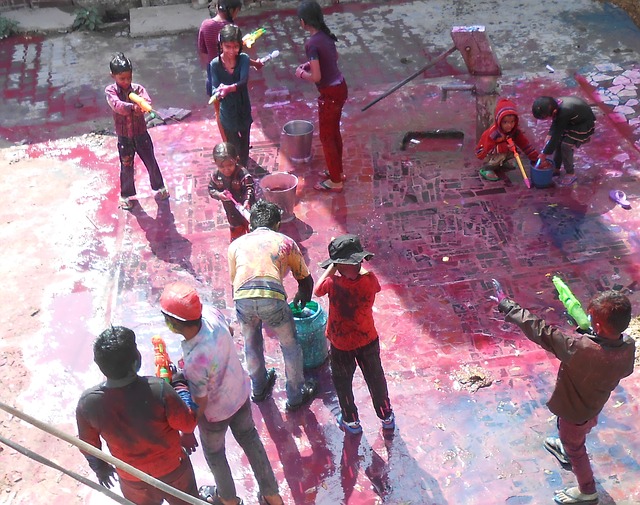 Want some scoop on what Bangalore has in store for you this Holi? Read on to find out…
Holi Carnival Splash Out 2k16

Organised at the Royal Orchid Resort and Convention Centre in Bangalore, this is one exciting place to be on Holi. If you are a Bollywood maniac, you will enjoy your time here as there will be a Bollywood star joining the fun with you. This is the major attraction of this event, but there are other things too like Rain dance, colours, live Dhol, drinks and great food, dance performances and much more. The event will be held on 24th March from 11 am onwards and the tickets range from Rs. 700 to 1000 per person. So book right away!
Colours The Sensation Holi Festival

Come to the EZone in Bangalore to bring in together this gala event on the 24th of March from 9:45 am onwards. There will be loud Bollywood music, 8 famous DJs, delicious food stalls, colours, rain dance, fireworks and the list goes on…This event is meant for those who want to start partying a little early. You can book your tickets right away for Rs. 800 per person only. So what are you still waiting for? Get your group of best friends and enjoy this fun party at Bangalore this Holi.
Balam Pichkari – Holi Celebration 2016

The name says it all! The Balam Pichkari event is set to be one huge grand Holi party on the March 24th at SALT Destination in Bangalore. There will be some of the biggest DJs here like DJ Arror, DJ Zak and many others. If you are a fan of trance, EDM and desi music all in one, you will love this party. The event will commence from 11 am onwards and you can get your tickets for Rs. 599 only! Other than music, there will be rain dancing, dry colours play, outdoor games and scrumptious food plus thadai at the event.
Holi Hoilc 2K16

Mark your calendars for this entertaining Holi celebration. Get unlimited desi music, thadai and food at this Holi Hoilc 2k16 party on the March 24th at Mahaveer Dharamsala from 11 am onwards. There will be dhols, outdoor showers and lots of colours at this amusing event. The tickets for this event range from Rs. 300 to 1000 per person. So, book it right away.
So, are you ready to let your hair down this Holi? If yes, get your tickets at this moment!
About: The author is an event manager who knows about every fun event in town. Read some of her work on https://www.eventshigh.com/city/bangalore