The sheer number of outstanding Alpine resorts can be overwhelming when trying to choose a destination for your ski holiday. It's particularly difficult to choose between the main French and Swiss resorts since they dominate the winter sports scene and have so many good points. We've compared the two countries' main resorts in a number of categories to help you decide which is best suited for your needs. Both the Swiss and French Alps have resorts with luxury ski chalets to rent and each resort has individual strengths.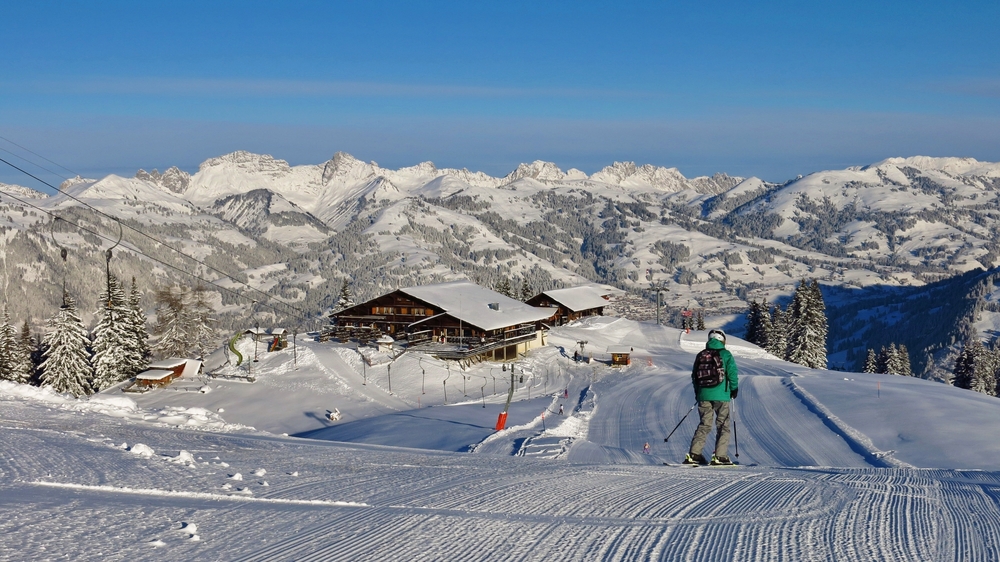 Authentic Alpine Charm
Switzerland is proud of its traditions, its old heritage, and its unique natural beauty. St Moritz is the oldest purpose-built ski resort in the world at over 150-years-old and has a captivating lakeside setting. Gstaad is equally picturesque with the Gstaad Palace Hotel perching over the traffic-free village like a fairytale castle and a lovely river running through the valley. France is better known for its cosmopolitan ski resorts like Courchevel and Megeve. Most of them were built from scratch in the 1950s and 1960s in places where there used to be nothing but Alps. Consequently, many of the resorts, such as Val Thorens, are located higher than in any other European country. However, some of them are centuries old such as Megeve and Les Gets.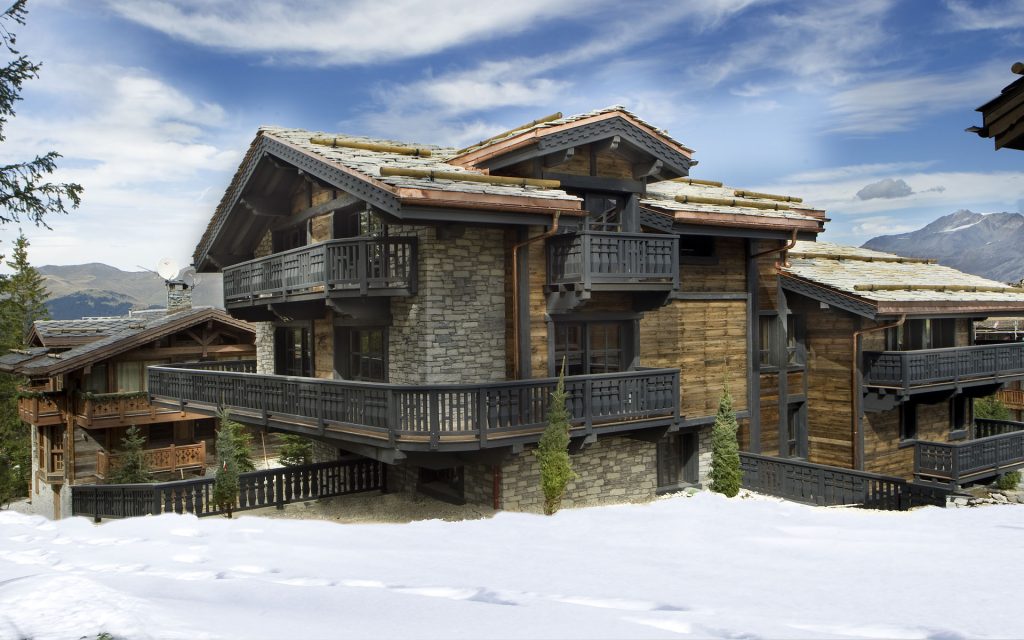 Exclusive Accommodation
The French Alps lead the way with some of the most exclusive ski accommodation on the planet. Courchevel's Le Jardin Alpin area at the top of the resort is home to three exclusive properties that hold the coveted "Palace" status, meaning they have attained an extraordinary 6 stars, which reflect their outstanding pedigree. Bridging the gap between a catered chalet and a boutique hotel, Chalechalt Edelweiss is a temple of luxury with seven floors and a massive 3,000 metres sq of space located right on the piste. It comes with everything you would expect from a ultra-exclusive chalet (pool, hammam, spa, gym, cinema) and more that you wouldn't (a private nightclub, dining for 24 people, underground parking and car lift). However, Switzerland is keeping up with France in style and opulence, which can be demonstrated with Sir Richard Branson's Verbier chalet that is available to rent. The Lodge combines cool and contemporary interior design with meticulous attention to detail and top class service.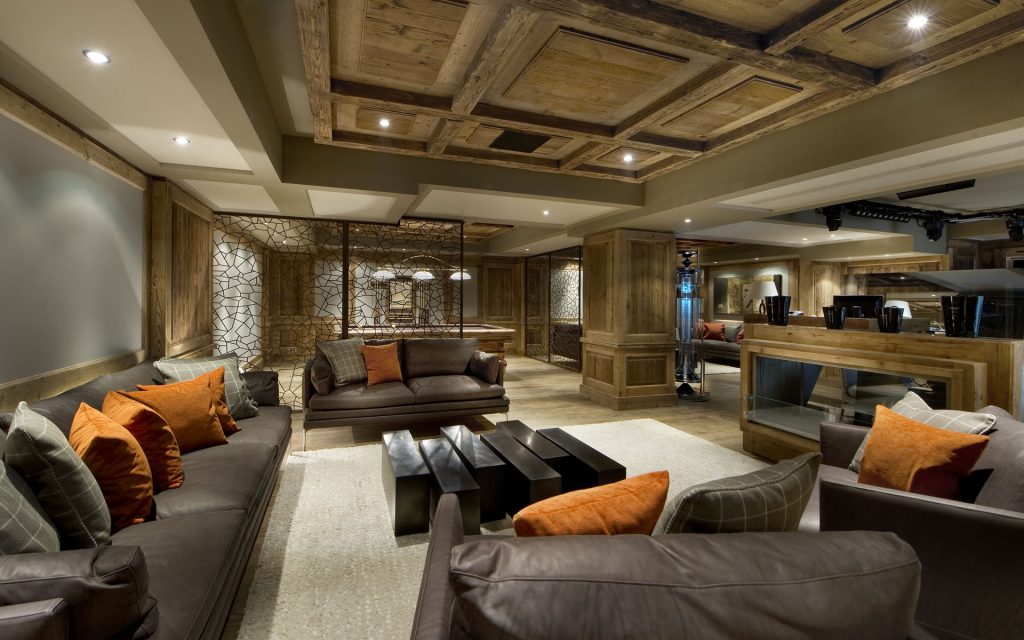 Snow Conditions and Skiing
The Lake Geneva area is famous for its nature reserves, but also for Europe's biggest ski resort, the Portes du Soleil, including twelve resorts in both Switzerland and France. It has 650 km of marked pistes and 200 lifts in total, spread over 14 valleys. It's really easy to ski between the different towns, and there is a large variety of terrain. Portes du Soleil's only rival in terms of size is Les Trois Vallees in the French Alps, the largest ski area in the world and home to big name resorts such as Meribel, Courchevel and Val Thorens.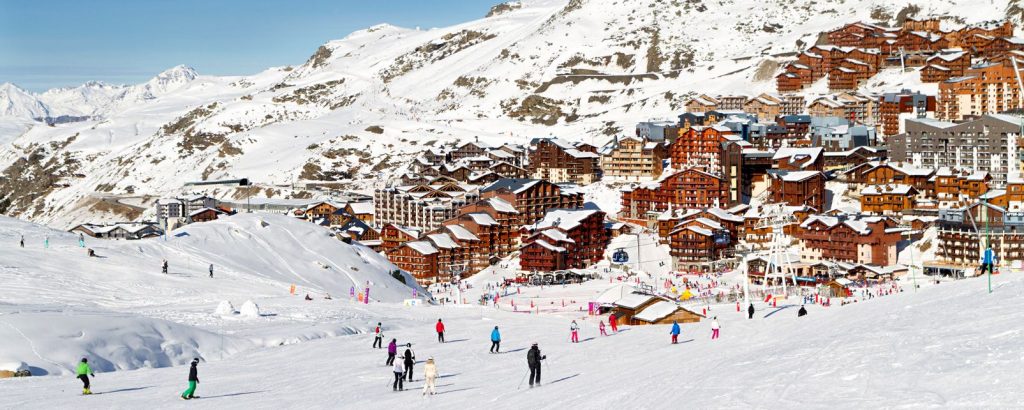 In terms of individual resorts, Tignes has some of the most reliable snow conditions in the Alps and a long season that opens in October and closes in early May. Tignes also has the Grande Motte glacier, which offers six weeks of summer skiing. In Switzerland, Verbier and Andermatt have great powder, but it's Zermatt that shines with Europe's highest cable car, the Klein Matterhorn, accessing an area where fresh snow falls year round.
Apres-Ski and Off-Piste Activities
France has a varied après scene with lively resorts like Meribel and Chamonix contrasting with the refined pleasures of Courchevel and family-friendly activities of Les Gets. There are plenty of activities available for all ages in Chamonix, which is more a town than resort. It has an ice-rink, husky sledding, a climbing wall, bowling and a cinema, not to mention the Aiguille du Midi cable car, which is the closest you can get to the summit of Mont-Blanc without hiking or climbing. In Tignes you can even do winter scuba diving in a frozen lake.
The Swiss Alps have some unique apres-ski activities and none more so than Zermatt which is home to Iglu-Dorf, the highest igloo village in Europe at 2,727m above sea level. The open-air Igloo Bar is a fun place to socialise and unwind after a long day on the slopes and offers breathtaking views of the Matterhorn. In St Moritz, the legendary male-only Cresta Run is a high-adrenaline way to get down the mountain for those brave enough. In both France and Switzerland, quaint historical resorts such as Megeve, Morzine and St Moritz have romantic horse drawn carriage rides available.
Food and Fine Dining
The Swiss and French alpine resorts are both equally blessed when it comes to sampling delicious cuisine, but Switzerland is the home of fondue. A ski holiday would not be complete without having had cheese fondue at least once and Swiss chocolate is in a league of its own. However, the raclette, tartiflette, cured ham and foie gras specialities on offer in France are not to be sniffed at. In terms of fine dining, all the high-end resorts have a some wonderful restaurants but Courchevel in France dominates Alpine haute cuisine with a staggering 11 Michelin star eateries. Therefore, it depends on the kind of food you're interested in, but both countries deliver a wonderful gourmet experience that will replenish your energy after a day of skiing.