There are essential kitchen items and non-essential kitchen items. A fondue maker, for some people, would be a non-essential item. On the other hand, a coffee grinder might be considered more important than an electric can opener; these people just aren't going to live with a kitchen that doesn't have a coffee grinder. Just as there are people who won't live without a coffee grinder there are those within that group that demand to have only the best. They know that Braun coffee grinders, along with Krups and Capresso grinders are some of the best blade grinders for use in the home. Manual Coffee Grinders are also popular among coffee lovers.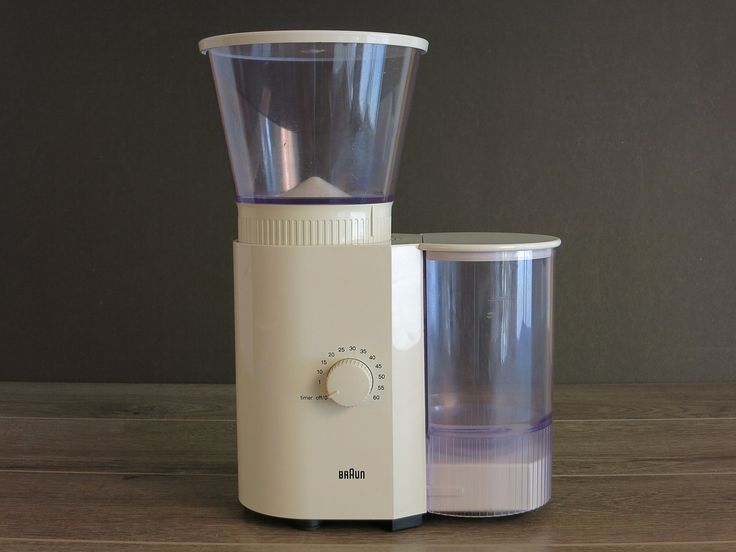 Braun Coffee Grinder
Before deciding on the brand of coffee grinder, coffee lovers have to decide on what type of coffee grinder they are going to purchase for their kitchen, blade or burr. Blade coffee grinders operate using a single or double blade that rotates at high speeds to chop the beans into powder form. Burr grinders use conical or flat burrs that create ground coffee using a grinding wheel and a stationary surface that holds the bean in place while it is pulverized.
Not many people would argue that the burr grinder is the top of the line coffee grinder. It produces a more consistent grind without overheating and scorching the coffee beans. Burr grinders have a wide range of settings that create a vast array of coffee grinds, from super fine to coarse. Burr grinders are used by food and beverage establishments, coffee shops and in retail shops that offer whole bean coffee and grinding.
The blade grinder is a much less expensive option for home use. Early blade grinders offered little in the way of controls or settings. The user controlled this by limiting the amount of time the machine was allowed to run, often by a pulse mechanism. This type of grinding required a keen eye to know when the coffee was ground to the desired consistency. It also required insuring that the grinding times were short and intermittent to prevent the friction from the blades causing the beans to become heated and thus scorched.
Today, companies like Braun, Krups and Capresso have added timers and grind selectors that allow more control over the grinding time and consistency of the resulting product.  These additions to the blade grinder have made it possible for individuals to have a coffee grinder in their kitchen that is inexpensive and produces a quality product.
Braun has several models of blade grinders, from the least expensive pulse blade grinder to models with more control options. Their least expensive model can be purchased for under twenty dollars and is the ideal grinder for people who only occasionally grind coffee beans. It is also compact enough to store when not in use.
Burr grinders have made advances in design and cost that allow people to purchase small versions for home use. These are the best choice for people who grind coffee on a regular basis. This does not mean the blade grinder is a bad choice; companies like Braun and Krups have worked to provide quality blade grinders that are economical choices for homeowners. The choice simply depends on the budget and how often the machine will be used to grind coffee. Either way, freshly ground coffee beans simply make the best cup of coffee.