Koh Lanta is a beautiful, pristine island chain in the Andaman Sea, right off the western coast of southern Thailand in the Krabi province. What is called Koh Lanta is actually two separate islands- Koh Lanta Noi and Koh Lanta Yai. Tourist activity is concentrated on Koh Lanta Yai, the bigger of the two islands.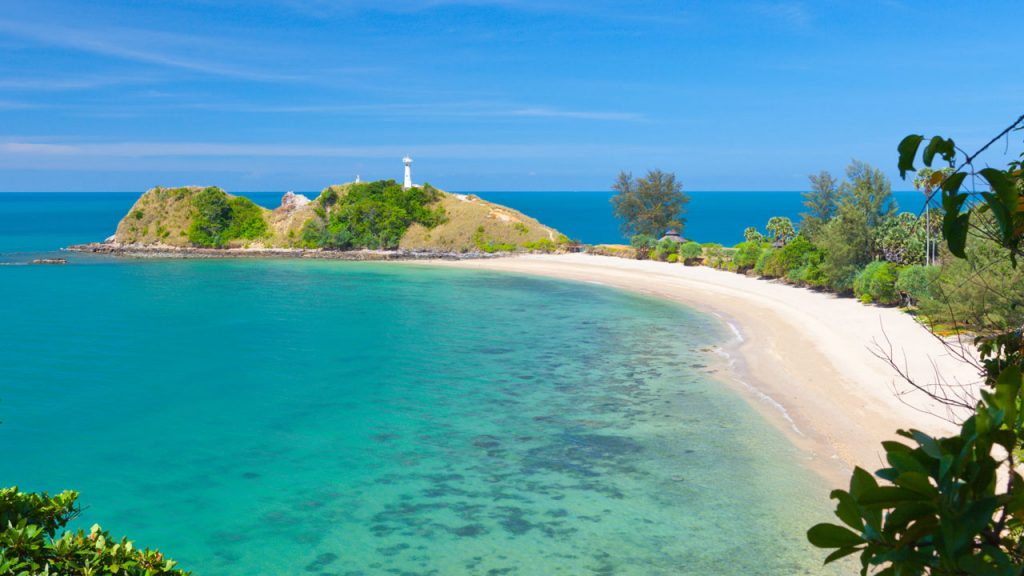 Koh Lanta is popular for its peaceful and calm atmosphere. A variety of tourists of all ages visit the island as an escape from the parties and chaos of some of the rest of Thailand. It strikes a wonderful balance between being relatively less known compared to many other islands, but experiences enough tourist visits to warrant many resorts and bungalows on the West coast.
It is culturally rich, combining authentic local culture with a variety of international cultures which are brought from tourists. Even in the busier parts of the island, there is always a quiet place to relax and watch the spectacular sunset.
The island is well known to the international community for its incredibly varied and beautiful geography. Hikers and nature enthusiasts love the unique ecosystems – it not only has many kilometers of pristine white sand beaches and clear water, but also large portions of hilly forest for the adventurous hiker. Mangrove forests are very common on the island, and for those who have never experienced the beauty and strangeness of mangroves, this is sure to be a treat.
Diving enthusiasts will experience a truly unique experience of exploring the beautifully conserved coral reefs along the coast. As more and more coral reefs are being destroyed around the world due to pollution and acidification, a preserved coral reef is increasingly rare to encounter. This is also a good reason to remember to limit the waste you produce on and around the island.
There are also many boating and sailing trips available, ranging from day trips to longer-term boating adventures. Tham Khao Maikaeo is a famous natural landmark, a beautiful system of caves with stalactites, stalagmites, underground pools, and much more. Local families lead adventurous and challenging tours through the caves for tourist families and individuals.
The Krabi province is a mixture of Thai-Chinese, Muslim, and Buddhist culture, and the locals are extremely open to newcomers and other cultures, as the area is already a melting pot of many different immigrant cultures. There are a variety of restaurants providing local Thai cuisine as well as international foods, as well as hotels and bungalows catering to a wide variety of budgets. The most useful language for tourists to know is English, as most locals will only be familiar with their native dialect and English.
Koh Lanta experiences two main seasons due to its monsoon climate: the dry season and the wet season. The dry season stretches from November to April, and is characterized by very hot temperatures and, near the end, very dry and dusty towns due to lack of rain. From May to October is the wet period, which is relatively cooler, during which rain falls often in short heavy bursts. This rain is usually a welcome relief from the heat, and during the change of the season, the tropical greenness and life is revitalized on the island.
Due to these climatic changes, the best time to visit the island is typically the beginning or middle of the wet season, around May, June, and July. The island is not served by any airport or connecting roads, so the only way to arrive from nearby islands is by ferry, which are reliable and run fairly often, and only take about 15 minutes to arrive. There are direct ferry connections from nearby Krabi and Phuket airports.
Author Bio – Chris Jones, the author of this article writes on behalf of Phuket Ferry, a sought Ferry agent in Thailand. If you're looking for a ferry from Ao Nang to Koh Lanta, do visit PhuketFerry.com to make a booking.