Thailand is a popular destination for tourists looking for a change of scenery. The warm weather, gorgeous scenery and bright lights of Bangkok are all alluring, but what if you choose to stay permanently? Becoming an employee of a Thai firm will involve plenty of admin, but self-employment could be a viable alternative.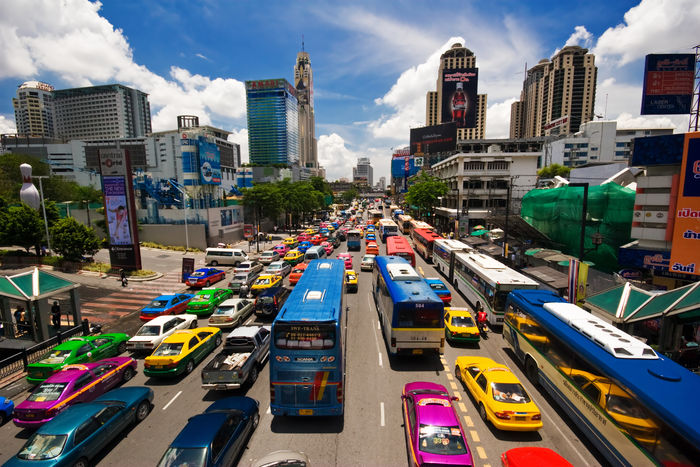 When setting up a new self-employed business, you will have quite a lengthy checklist of things to do. Firstly, there is the potentially tedious yet utterly important task of registering your company for tax purposes. In Thailand, you need to take the following into account:
Registration for Income Tax. All workers, Thai nationals or otherwise, need to apply for a Tax Identification Number. This can be obtained through the Revenue Department's website
Work out how much tax you expect to pay
Businesses setting up in Thailand need at least three named shareholders
The other tax you need to consider is Corporate Income Tax. If you are going down the self-employment route, setting yourself up as a small company is the most relevant option, as you'll be working alone.
What Business Should I Set Up?
Now that you have the tax issue sorted, the next step is to choose a business niche. There is so much choice, but it is worth considering which types of business thrive the most in Thailand. The biggest industries are tourism, manufacturing, technology and mining. To us, technology is a good starting point because, as an emerging economy, Thailand has a growing appetite for technology and innovation.
On the other hand, trade with areas such as Europe, Oceania and the rest of Southeast Asia is brisk and, as such, learning how trade between Thailand and other areas works can get you in the right groove.
To familiarise yourself with how the local currency works, look at how valuable the baht is compared to other currencies such as the Yen, Yuan and Singaporean Dollar. Trading forex will allow you to discover how much the Baht is worth. Keep in mind that currencies change and that is often unpredictable too.
Other Laws
Employment laws for Thai nationals and foreign workers are broadly similar in relation to tax. However, you do need both a visa and a work permit to reside and work in Thailand. Visit a Thai embassy in your own country to obtain a visa and work permit.
When registering a business there is a fee involved, depending on how much revenue your business generates. The minimum fee is 500 BHT, whilst there is a waiting period involved, so some patience is required.
Running Your Business
Once your business is up and running, there are a few things you need to know about trading in Thailand. First, for your accounts, you need to send an annual balance sheet to the tax authorities. Secondly, try to fit in with the local culture. Be polite to everyone you meet through your business and you can't go wrong.
Thai society is very much hierarchical. When meeting clients, they will try to see how senior you are within your company. Meetings are quite frequent here. The reason for that is a need for locals to get to know you before they get down to business. It might seem time consuming but, ultimately, it's worth it!