Bangalore is a wonderful city that boasts of a cosmopolitan culture. People from all parts of the country have come here for various purposes, be it for studies or job. This is currently a much happening city in the whole of India and is said to be vibrant when it comes to treating its citizens with live music, parties and much more. In short, finding Events in Bangalore throughout the year to be engaged with is never a problem for anyone. There are plenty of occasions that are in the pipeline that are sure to help people to be excited and thrilled about, especially with the current year coming to an end. The list mentioned below can help the individual to select the best parties that can be enjoyed with friends and the spouse.
The Vaccines are popular English Indie rockers, who are expected to play their very first live show in the country and have chosen Bangalore as their venue. The last hit that was belted by this band was 'What you expected from the Vaccines?' which has made them well-known here and the much sought after. Moreover, the band is said to have toured, performed extensively with likes of Red Hot Chilli-Pepper, The Rolling Stones, Arcade Fire and Arctic Monkeys and can be expected to set the stage on fire.
Where: The Humming Tree,Bangalore When: 22nd November 13, 2014. Time: 9pm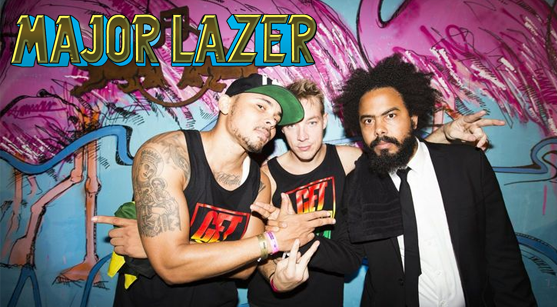 Major Lazor is a digital dancehall/reggae project that currently is made up of Walshy Fire, The Jillionaire and Diplo. Their featured vocal contributions have been a runaway hit globally and Bangalore is no exception.
Where: Venue to be announced When: 14th December, 2014.
SU- REAL "TRAPISTAN' ALBUM LAUNCH TOUR: Su Real is a well-known producer/DJ, who for quite some time has been entertaining all over the country since he has moved back from the city of New York to New Delhi, his hometown in 2008. He is probably the most adventurous and sonically diverse DJ residing currently in the country. He draws respect not only from the peers, but admiration also from the cosmopolitan urban loyal ravers, who are hungry constantly for new experiences and sounds. Moreover, his music spans across eras, geography and genres – old school hip-hop, classic disco hits, acid house, funk, soul, afrobeat, dancehall, reggae, Baltimore/Jersey Club/Philly, trap, baile funk, moombahton, digital cumbia, 3bal, French touch, UK garage, Dutch house, kwaito, kuduro and much more. He delivers dance party when on demand that he considers to be a ritual act, which defines the modern era and tends to connect one person with the other.
Where: The Humming Tree, Bangalore When: 26th December, 2014.
With the New Year round the bend, people are already getting into the party mood and there is no denying this fact. All the individual need to know is to have a look at the list and get the ticket to their favorite show. Parties when attended can help the individual to get rejuvenated and be completely energized leaving behind all the tensions of the busy work schedule.
Author's Bio: The author is working with eventshigh has knowledge of the different shows and plays that are being put up throughout the country. The information can be useful to those planning to enjoy with their beloved one and family.