Golf is said to have originated in Scotland during the Middle Ages. Back then, golfers used simple wooden sticks as clubs. Over the years, however, clubs have evolved from simple and wooden to fancy and very, very expensive. Owning and playing with the newest and most expensive clubs has become a major part of the modern golf game. And, sadly, that makes golf all the more expensive to enjoy.
There is hope, however, in the simplicity of buying used clubs. Used clubs are becoming more and more available, as well as more and more high-quality. It has never been more acceptable or financially smart to buy used golf clubs as it is today. Do you need new golf clubs? Here are 5 reasons to consider buying used: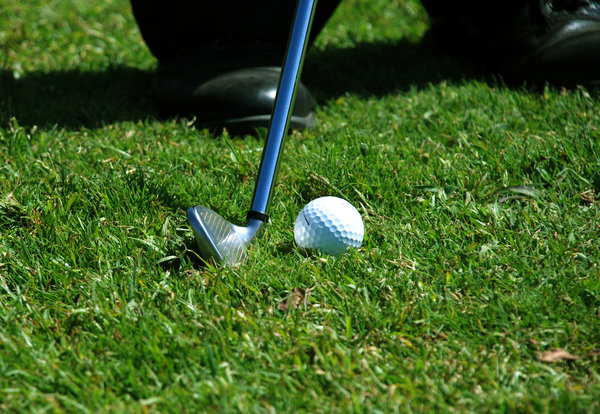 1) They are Everywhere:
It has never been easier to buy used golf clubs than it is today. Websites, stores, warehouses, and even neighbors are all selling many high-quality, used golf clubs. Ebay, gigagolf.com,,, globalgolf.com, golfsmith.com, and even callaway.com all have pages upon pages of used golf clubs for sale, so it will be easy and pain free to find the right set for you and your game.
2) They are Affordable:
Cleary, used golf clubs are more affordable than a brand new set. If you are a beginner golfer, or a part-time golfer, it just doesn't make sense for you to pour a ton of money into a new set of clubs. Used golf clubs, however, are an affordable alternative that still allows you to enjoy the game.
3) They are High Quality:
With today's massive selection of used golf clubs, it is easy to find a set that is extremely high-quality and just like new. Ping, Titleist, Callaway, TaylorMade, Bettinardi, and all the other top names in golf clubs are available used. You don't have to choose between overpriced new clubs or horrible used ones, there are now tons of name brand, high-quality, like-new used clubs available.
4) They are Acceptable:
Forget the old, negative stigma that used to come with second-hand goods. In this economy, buying used golf clubs is not frowned upon, but rather applauded! Why shell out hundreds of unnecessary dollars when you can buy used clubs?
5) They are a Non-risk Investment:
Used golf clubs are the perfect investment for beginner or part-time golfers. As a beginner, you don't want to spend all sorts of money on equipment you aren't even sure you will like or need, so used clubs are the best choice. As a part-time golfer, your clubs will spend a lot of time in storage anyway, so why shell out for new clubs? Used golf clubs are a great, low-risk investment.

Enjoying golf has never been more difficult than in this economy. However, buying used golf clubs is an easy and risk-free way to fix any golf-induced financial troubles. If you need new golf clubs, use the above 5 reasons to consider buying used to convince you to take the necessary leap and buy used golf clubs.