Sport has few equals in dividing public opinion. In the UK, as with vast areas of Europe, Africa and the Americas this division is generally centred around football and its various associated topics and concepts. Hated, adored but rarely ignored, football stands alone in its ability to stir emotion, begin debate and showcase the very best and worst of human interaction in this country.
From hooliganism to egregiously inflated salaries, the sport of football has its fair share of shameful incidents and problematic issues. But the work for good causes taking place across the country, such as the work of charitable foundations and one-off fundraising matches, is rightfully thought of as a most redeeming and laudable aspect of the game.
Soccer Aid, a biennial event in which celebrities and former footballers take part in a charity international at Manchester United's Old Trafford stadium, is the most prominent example of a charity football game in this country, owing to its coverage in the media and celebrity status of its participants. Soccer Aid was founded in 2006 by the pop star Robbie Williams and the singer and TV presenter Jonathan Wilkes and, with a fifth series due in June this year, has so far raised over £12 million for the children's charity UNICEF.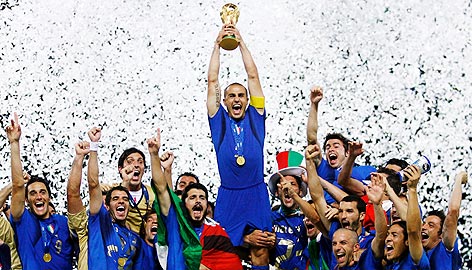 If Soccer Aid can be looked upon as a more international charitable cause, the UK-based foundation Once Upon a Smile's football-related effort is a more local affair. Generally, the charity works in conjunction with hospitals, hospices and schools to provide finical help for struggling families and respite breaks for parents and guardians who have suffered a bereavement.
Once Upon a Smile's foray into charity football comes in the form of OUAS FC, their charity football team made up of various former pros and television personalities. The team plays various matches around the country to help raise money for Once Upon a Smile and other charities and have so far raised over £300,000.
The links between charity work and football have been established for some time and have strengthened as the influence of football over the nation, broadly due to the increased wealth and celebrity within the game, has grown. Charity fundraisers, one-off matches and benevolent visits by players are common throughout English league football and many players have taken active roles in the work of charities by becoming ambassadors.
In a somewhat paradoxical fashion, football continues to be both a source of good and an object of scorn. The game is entertaining millions of people across the world and yet can also be regarded as having left the common fan behind in favor of the rich and powerful. It is both the beautiful game and a bloated billion-dollar business. However, there are few other games that captivate the imaginations of so many people across the world and have had such vast amounts of good benevolent work done in their name. Though football is not without its negative aspects, it is clear that the game can improve situations and change lives for the better.