Nainital is one of the most beautiful places to stay in, making it one of the top couple's destinations in India. Couples love to come here and take in the beauty and natural life. They adore the flora and fauna of the region and want to come back year after year. With so many options in stay, shopping, and sightseeing Nainital has become a popular destination to celebrate Valentines' day or an anniversary.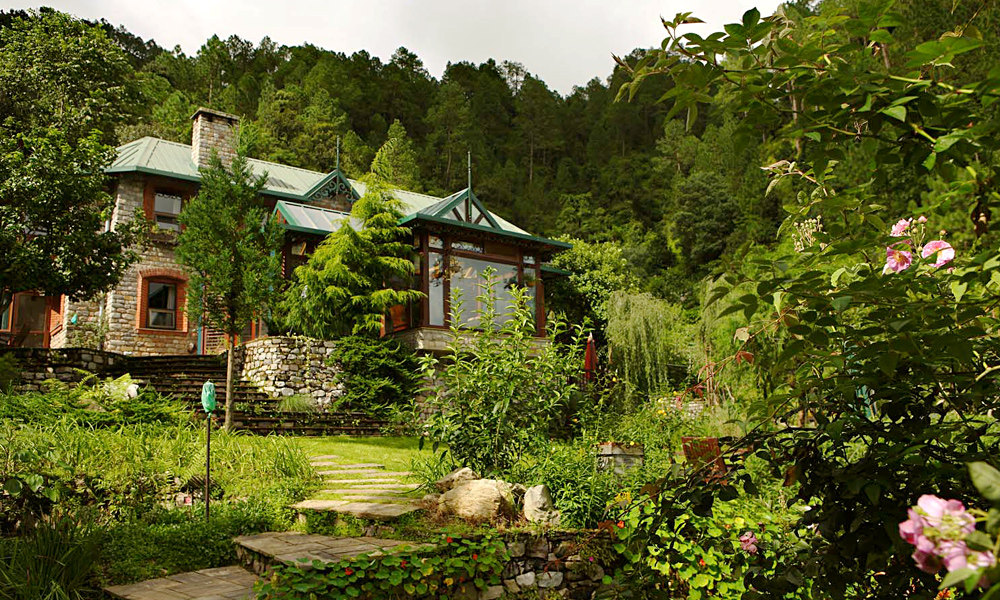 Even when it comes to sightseeing and gorgeous mountain ranges, Nainital has it all. That's why booking a stay at a cottage like Himalaica is a great idea. It's nestled inside a lush range of trees and natural sights to keep you feeling energized and relaxed.
Restaurants and Cuisines
Nainital is famous for its delicious cuisines and local flavours. From Gianni's wonderful Punjabi food to Café Chica's quaint casual coffees, Nainital has it all when it comes to food. Couples will have a great time roaming around the city streets and trying out all the local food and deserts. Some of the best restaurants can be found by talking to locals who can guide you based on their recommendations.
The people here are really sweet and love to help out travellers who're looking for their next dining adventure.
Homestays and Cottages
While you may be tempted to stay at a 5 star or a hotel, Nainital's homestay cottages may change your mind. Himalaica, a top Nainital homestay cottage, is one of the best places to stay at for an extended vacation. That's because it has everything you need from a homestay. It has the best amenities, a large garden-side glass Conservatory, and ample space for couples to lounge and kids to play.
Homestay cottages are becoming increasingly popular these days, with Himalaica being one of the best ones in the area.
Sightseeing in Nainital
One of the best things that couples love to do in Nainital is take a lake walk and boat ride. Nainital has some of the most beautiful water bodies in India, and people can take a one-hour boat ride around the city. Another interesting thing that wows couples when they come here, is the view of the Himalayan mountain range. Tiffin top is a gorgeous peak in Nainital, which offers you a direct view of the range. You feel humbled and blessed at the same time when you can see the magnality of nature.
Nature lovers absolutely adore going to Pangot and Kilbury Bird Sanctuary, where they can spot different types of birds and animals. It's a one of kind type of experience, as the birds here can't be found in most places. Raj Bhawan, or Nainital's Buckingham Palace is an amazing two storey mansion with more than 100 rooms, and an 18-hole golf course. It's another popular tourist spot for couples who want to explore Nainital's history.
With the Corbett national park only 3 hours away, a couple's ride is something that most people look forward to. They can book a safari tour and explore some of most beautiful creatures that walk the region.
Shopping and Strolling
Places like Mall Road and Tibetan Market are popular destinations for couples who want to go shopping in the local markets. They're usually populated with local goods and handcrafted souvenirs.