Introduction
Indian has a diverse culture which you can infer from the fact that there are 22 official languages in India while 1652 languages are spoken in India with only 150 languages which have a sizeable speaking volume so that's how much diverse is India. In 21st century cultural diversity can be seen by looking at different TV channels broadcasting different programs depicting cultures everywhere.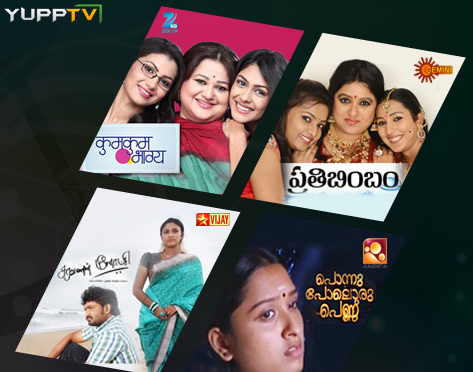 Indian Channels Trend in Overseas
Indians are not the only one who are watching these shows rather their neighboring countries are also enjoying these as well. Indians don't only live in India, there are millions of Indians living abroad and earning a name for their country. They also watch these channels to make their leisure time a good one. Indian community in foreign countries are friends with the Pakistanis and Bengalis. They also tend to like these shows because they also understand what they are speaking as it is close to their language.
So this makes a huge fan base for Indian TV Channels in abroad. This increases revenue which in return urges the demand of quality work as none want to depict their culture wrong so every channel tries to showcase the best of their production to audience so that they can generate ratings which effects revenues as well.
Popular Indian Shows and channels in Overseas
The Kapil Sharma show is one such example which has defied the limits of borders. This show is not just popular in India, Pakistan but U.A.E, UK, USA just name a country and you will get fans of TKSS there. It was previously broadcasted from a different channel with a different name but due to some complications the channel closed the show and fans were left devastated but on insistence of the public, another channel signed the show and now that show is breaking the TV ratings.
Another such show is Balika Vadhu which not just popular in India, it is famous in Mauritius, South Africa, Saudi Arab, UAE as well as some European countries. Many of the Indian shows are broadcasted in Kazakistan, Uzbejistan and other central Asian nation with dubbed versions as well. Even Korea is following Indian shows; some shows are even bought by foreign channels and broadcasted on them for their audience. Another serial had been bought by 16 different countries to broadcast there. This all scenario is resulting in popularity of Indian channels in abroad also generating huge some of revenues for the channels and India as well.
Colors is a well-known channel in abroad due to its content. Star series is worldwide due to its many sub series like Star-plus, for its Indian soap operas. Star-gold, for broadcasting Bollywood movies. Star-movies for giving audience a glimpse into Hollywood by broadcasting English movies. Zee is also a powerful contender for famous channels with its affiliations in various countries like France, Mauritius, and South-Africa to list some of them. Zee also has sub channels like Zee-music which presents famous songs from Bollywood.
Yupp TV
Out of many service providers, Yupp Tv is the once through which you can watch your favorite Indian channels in the overseas. It has made the lives of all those people living abroad who like to watch their most liked Indian shows and dramas at any time anywhere. It provides online TV channel content to its subscribers. Yupptv allows access through 25 devices to your smart TV, PC, Tablets, smartphone and gaming consoles as well. Indeed, YuppTV is the best service provider for all the people in overseas to watch and enjoy Indian channels.