Friendship day is celebrated to show feelings of love for your friends. Mother's Day is celebrated to show affection for our mother. In the same way, Valentine's Day is celebrated on 14th February of every year to express your love for you boyfriend, girlfriend, husband or wife. Girls are dolled up for their husbands or boyfriends on this day of celebrating love. As red is a color of love, so everyone is dressed up in red and even the gifts that the lovebirds exchange are of red color. All the decor, balloons etc are in hot red color. This reddish surrounding attracts lovebirds towards each other.
Do you have a boyfriend or a husband and you want to buy Valentine's Day gifts for him? Don't need to search out here and there. Here we have complete description of the gifts you can give to your husbands or boyfriends. You can go for Homemade Valentine gifts for him or can buy creative valentine gifts from somewhere else.
Giving stuff toys to your man is very common. You need to go for something unique and romantic.
Red rose combined with a greeting card and chocolate is old trendy yet best valentine gift for him. It is a very romantic and classy way of expressing your love for him.
You can buy him a branded elegant watch if you know he is fond of watches. The watch will remind him of the time he spent with you.
You can gift him cufflinks. Now a days, gents prefer cufflinks instead of buttons. So go for them.
You can go for a wrist band with a love quote written on it.
Giving him a photo frame that includes the pictures of your best moments spent with him is also a worthy idea.
Scent is a best valentine gift for him. The man of your life will fall in love with a pleasant scent and will obviously love you more.
Red Neck Tie can also be gifted to your husband or boyfriend on this day of celebration love.
Dedicate him a song and text speak a few words of love with candle lights around, it is the most romantic Valentine's Day gift for him.
Homemade valentine gifts for him are also helpful in making him fall in more love with you.
You can make a jar, decorate it a little from outside. Write reasons why you love him on sticky notes and put them in the jar. When he will read the reasons, he will absolutely be yours.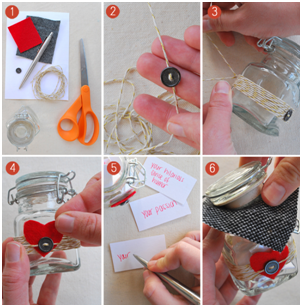 Go for a creative gift for boyfriend or husband. Make a valentine notebook. Write about your best dates, your best moments, your feelings for him and gift him on this special day.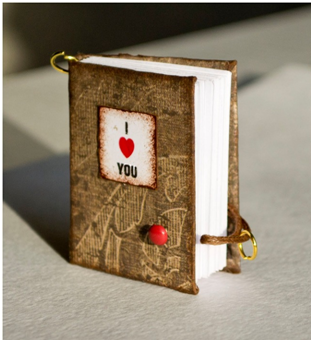 Take a white T-shirt. Apply red lipstick on your lips. Kiss on T-shirt at a number of places. This would be a lovely present for him on Valentine's Day.
A sexy basket with cookies, chocolates, flowers, stuff toys and greeting cards is an amazing gift for Valentine's Day.