Airport parking has recently become more popular than ever before. Previously, when someone caught a flight at the local airport, he or she would get a ride with a family member or friend, or pay for a taxi or limousine ride to the terminal. Now, however, that has greatly changed. More people than ever before are using long term parking Melbourne options to store their vehicles during their trip for ready access when they return. But is long-term parking safe?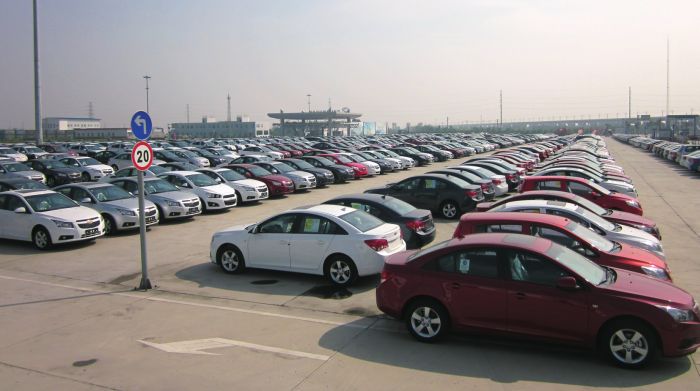 Melbourne airport parking offers travelers the convenience of driving themselves to the airport and storing their vehicles until they return. Responsible airport managers offer a safe and clean storage area for vehicles that will be left for several days or longer. Long-term parking options include covered parking to protect vehicles against bad weather and extreme temperatures. Coverage options may range from individual tarps to an enclosed area where vehicles can be protected and monitored by on-site security surveillance.
Border fencing and secure gated entrances help to ensure a vehicle will be protected in its owner's absence. An electronic gate may be used for allowing drivers to receive a ticket upon entering the lot and paying when the vehicle is retrieved following the trip. A chain link fence, barbed wire, wooden fencing, or wrought iron posts are popular types of fences that may be used to enclose vehicles for safekeeping. The type of fence used will depend in part on the location and size of the airport long-term parking area, as well as other security measures that may be employed.
Lighting is another reliable option for securing vehicles in long-term airport parking areas. This may be carried out by motion detector lights with flood beams that are activated when motion is detected, which may deter thieves, delinquents, or wild animals from damaging cars that have been parked a long time. Pole lighting that stays on from dusk to dawn ensures consistent coverage overnight. Lights can be mounted on poles or even fences or buildings to brighten the parking lot at night. Covered parking often includes wall sconces or lights to help travelers find their way to or from their parked vehicles.
Security surveillance helps to promote safety at long term parking Melbourne airports. Security cameras may be posted outdoors in the lot, or they may be centered in an indoor surveillance room or center. Often, several cameras focus on various angles and locations within the parking area to help those who are monitoring long-term parking to see any type of disturbance or problem that may develop in the lot. Personnel may be located onsite at the airport terminal, or they may be situated in a monitoring station at another location, such as a police precinct.
In addition to video surveillance and cameras, security employees sometimes patrol the parking areas at night to keep an eye on the vehicles' safety. These may be armed police or security employees, or someone who is just visually observing the parking area and will report problems to another person or office. The observer may wear a uniform for ready identification or plain clothes so as not to be recognized as a security officer. Some security personnel are armed with weapons, while others carry communication devices like a mobile phone or a walkie talkie.
Guarding dogs may accompany security personnel on their patrols around the parking areas. Another option is for guard dogs to be posted at the entrance to a long-term parking lot.
Clearly, there are many ways to keep passengers' vehicles safe in airport long-term parking areas. Travelers who want to consider long-term parking should call the airport ahead of time to learn more about parking safety.