The location of Sicily in the area of ​​high tectonic activity allows tourists spending their time with a double benefit. The island is rich in natural springs with thermal waters and curative mud. All of them are diverse in their therapeutic properties and affect various organs and systems of the human body. Since ancient times, thermal waters and muds have been used for healing. Nowadays, thermal medicine in Sicily is an officially recognized method of treatment.
In any part of the island you'll find thermal springs. It should only be considered that each of them has a different purpose. Some waters are recommended for some diseases, some ones are contraindicated. In addition, not all thermal springs are suitable for cosmetic use.
So, you can choose your most suitable spa-destination in the following list…
Terme di Acireale
Terme di Acireale is situated at the foot of Etna and features two sources: Santa Venera and Santa Katerina.
Acireale offers hydrological procedures and restorative medicine. The thermal complex provides a range of services that allow you to brighten up your weekend: walking down quiet paths of the park or visiting concerts and performances.
According to the analysis of the physicochemical composition, the thermal waters of Acireale are classified as sulphurous waters. The waters are characterized by the high content of minerals, the main of which are bromine and iodine.
The source originates on the lower slopes of Etna, at an altitude of 112 meters above sea level. The water temperature is about 21- 22 ° C.
Acireale's thermal waters are effective in the treatment of respiratory, articular, dermatological and gynecological diseases.
Address: Via delle Terme, 61
Hours: Monday-Sunday 8am-1pm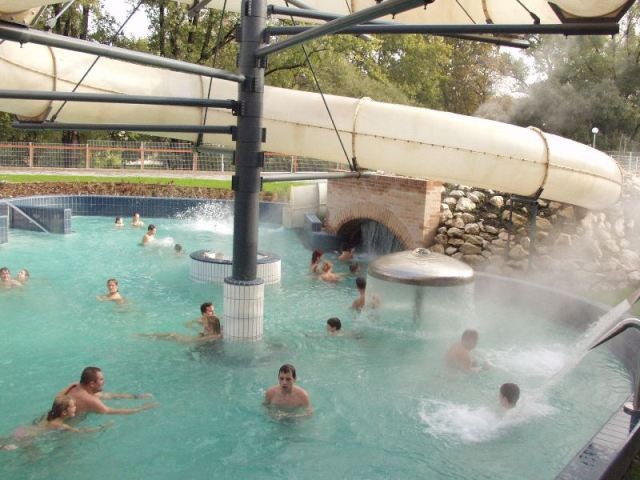 Terme Gorga
Gorga thermal complex is located in the countryside of ​​Segesta, bordering the territory of Alcamo. The complex features a restaurant, a SPA center, and an outdoor swimming pool.
Gorga's thermal baths originate in the underground waters of Calatafimi. The water is poured into the homonymous source located about 50 meters above the sea level and collected in a natural pool of agglomerated clay, which allows maintaining a constant temperature of 51°C.
Chemico-physical studies of this water guarantee its purity and suitability for drinking. Also, it confirms the therapeutic properties that classify these waters as mineral, hyperthermal and alkaline-sulfuric.
The Gorga's waters are used for healing skin diseases (eczema, dermatitis, and psoriasis), articular diseases (chronic rheumatism), neuritis and neuralgia, as well as chronic diseases of the respiratory system (bronchial asthma, sinusitis, chronic rhinitis, and chronic laryngitis). In addition, these waters are also used for cosmetic purposes.
Address: Contrada Corga, 91013 Segesta
Hours: Monday-Sunday 8.30am-11.30pm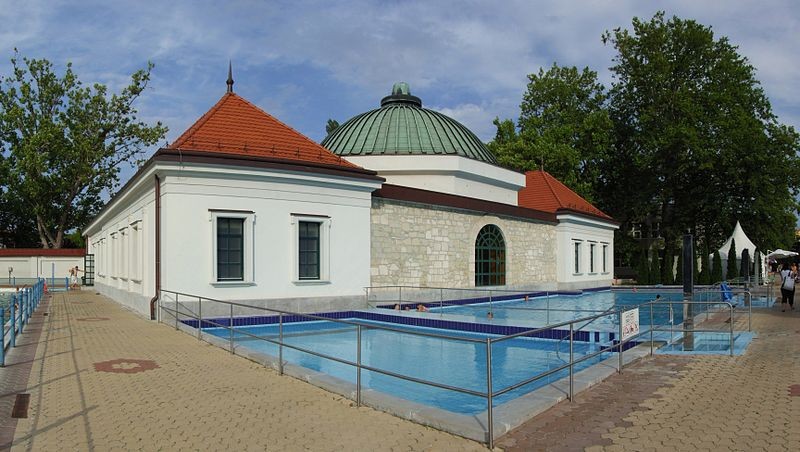 Terme di Geraci Siculo
Geraci Siculo is a small village located at an altitude of 1,007 meters above the sea level. In general, the place doesn't possess the title of a real SPA-center, but the access to it is free and open all year round for everyone.
The water of Geraci has a mineralization with a low ionic concentration. So, it has a high diuretic effect, and is recommended not only for therapy, but also for prevention of the formation of kidney stones. In addition, Geraci's water has a great effect when healing diseases of the gastrointestinal tract, as well as it's prescribed for diets with low sodium content.
Address: Contrada Parco Gentile, Geraci Siculo
Hours: Monday-Sunday 9am-6.30pm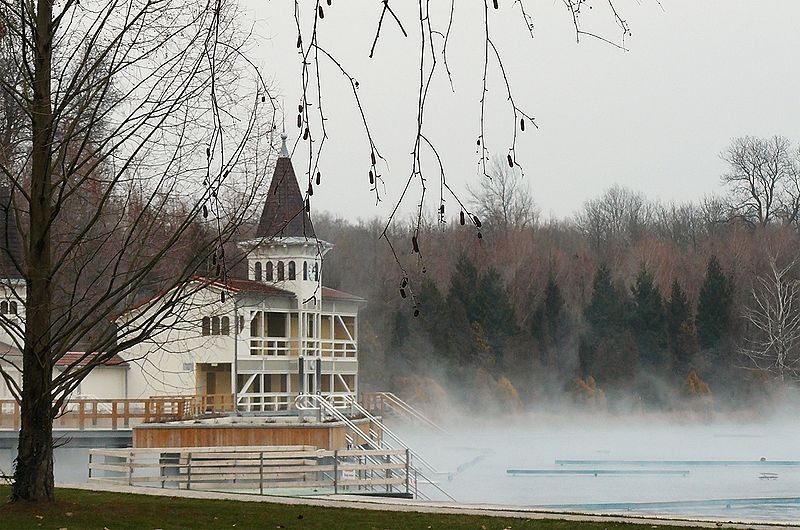 Terme Aqua Pia
Located among the charming hills of Belice valley, Terme Acqua Pia provides an excellent opportunity of water healing. The center has everything you need for an excellent holiday: a large swimming pool with thermal water, large park areas, a bar, a restaurant and a pizzeria.
Scientific research confirms the synergistic, therapeutic and aesthetic value of Aqua Pia's water. It's prescribed for healing of respiratory, skin, articular diseases and used as a rehabilitation program after traumatic injuries. Hydromassage, inhalation, aerosols and curative mud are also a part of the therapy. Terme Aqua Pia features a SPA-salon offering peelings and a variety of cosmetic procedures.
Address: Localita' Acque Calde, 92010 Montevago
Hours: Monday-Sunday 9am-12am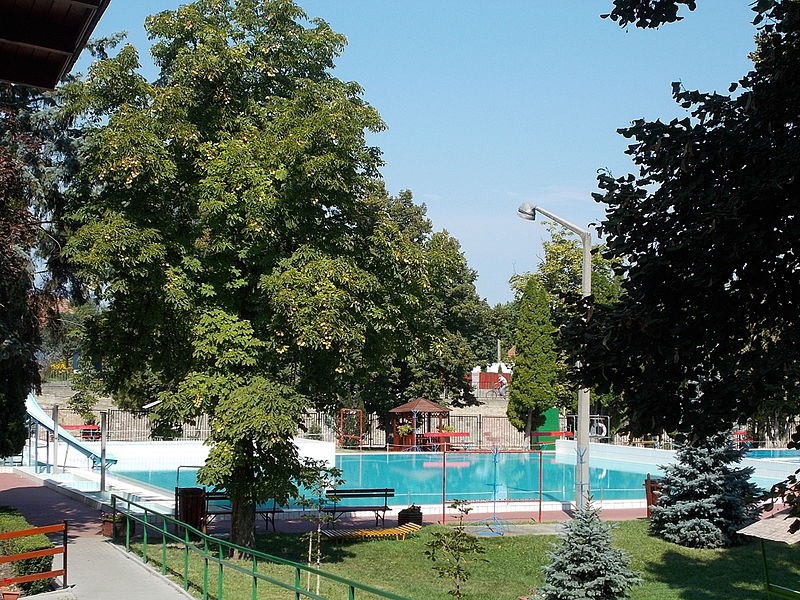 Terme di Venere
Terme di Venere is one of the most important healing resort complexes in Italy. It was built to rehabilitate physical and psychic health of people. The resort includes two hotels, outdoor and indoor swimming pools with hydromassage, restaurants, bars and conference rooms.
The water of Terme di Venere has a temperature of 34 ° C and is classified as sulphurous-hydrocarbonate-alkaline water, rich in minerals, with the presence of carbonic acid. Very important thing is the presence of sulfur and carbon dioxide, which, firstly, acts as an anti-inflammatory and antitoxic agent, actively regenerating cells. Secondly, it stimulates the entire vascular system, and, depending on various temperatures, produces a favorable effect on the epidermis. The temperature of water plays a significant role in achieving therapeutic effect – it provokes the expanding the vessels, allowing your body to take everything valuable from the thermal water.
Address: Viale delle Terme, 85, Terme
Hours: Monday-Sunday 9am-10pm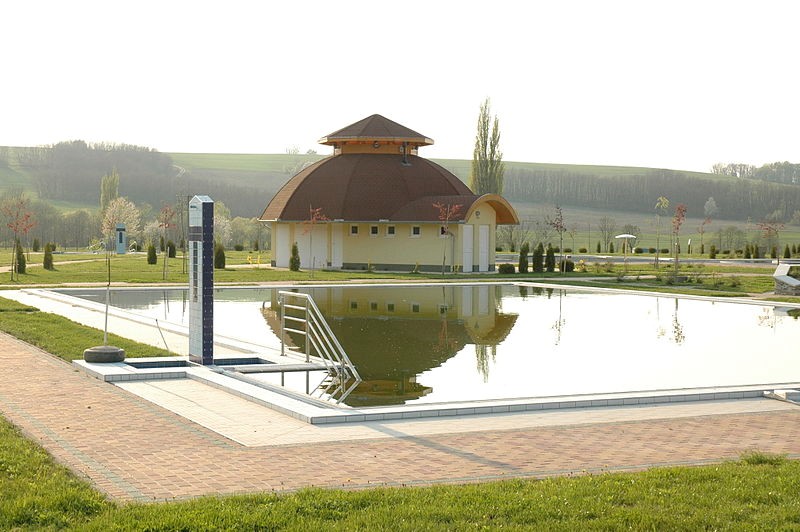 Thermal springs of Sicily are an excellent solution to improve health. Thermal water is full of healing elements and allows you to get rid of different diseases. So, if you have some complaints about health, set off to any of the above-mentioned thermal springs. By the way, don't forget to reserve a rental car on Sicily in order to reach your desired destination as quickly as it's possible.