For many people searching for mid-range accommodation for their next holiday, often the only option that comes to mind is a hotel. However, there is an alternative that is more affordable and offers more amenities: serviced apartments. Serviced apartments are similar to apartments that are fully furnished and offer all the comforts of home, but are run just like a hotel with staff that service the apartment.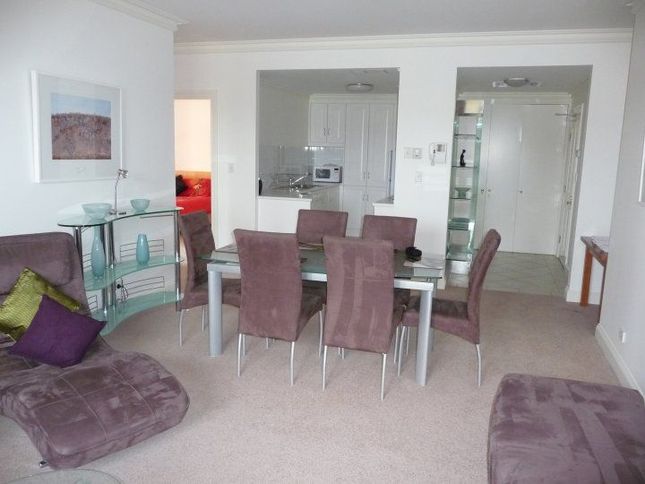 Here are seven reasons why people enjoy staying in serviced apartments during their holidays.
The Space : This is one of the main advantages, especially if you are going to be staying in the same city for an extended period. Serviced apartments usually have a separate dining and living area, so you aren't confined to one small room.
Ideal for Family and Group Travel : You can find apartments within the Centre Point Hotels portfolio that offer several bedrooms and bathrooms that branch off from a central living area. This configuration works well for those travelling with children or as a group, as everyone can enjoy their privacy, but still hang out together in the lounge.
The Kitchen : While you may not plan to cook much on holiday, a kitchen with a microwave and fridge can be convenient for heating up leftovers or storing late night snacks. It's also ideal if you have particular dietary requirements.
Not as Much Housekeeping : This may seem a little odd, since one of the benefits of staying in a hotel is not having to lift a finger. However, having housekeeping showing up to your hotel room several times a day can get a little annoying. In serviced apartments, housekeeping is usually done a few times a week, which can be good enough. Of course, if you need housekeeping to come in to clean or replace something between visits, they are always happy to do so.
DIY Laundry : While many hotels will do your laundry for you, it can be pretty pricey. A significant advantage of serviced apartments is that they often come with an in-room washer and dryer, so that you can wash your clothes for free. It is the perfect solution if you prefer to pack lightly, or have children who tend to get their clothes dirty quickly.
It Still Feels Like Staying in a Hotel : A great number of serviced apartments will still offer all the trimmings you'd find at a hotel, including a gym, pool, concierge, and restaurants. You don't have to sacrifice on amenities.
The Price : Often, serviced apartments can cost less than an equivalent hotel stay. While some will necessitate that you book for a week, or even a month, to get a great deal, others will still offer great rates for a stay of just a couple of nights. Of course, the fact that you can do your own laundry and cook your own meals can help you save even more money.