If you are visiting Delhi, then you just cannot miss out on doing some shopping. There are numerous places all around Delhi that are the best halts for some shopping trip. Delhi is a city where you can do a lot of sightseeing, but one of the most popular activities performed by tourists who visit Delhi is shopping. They have big marketplaces in different parts of Delhi like Chandni Chowk from where you can pick up the most amazing clothes and accessories. It is no surprise that shopping is one of the most favourite activities performed in Delhi.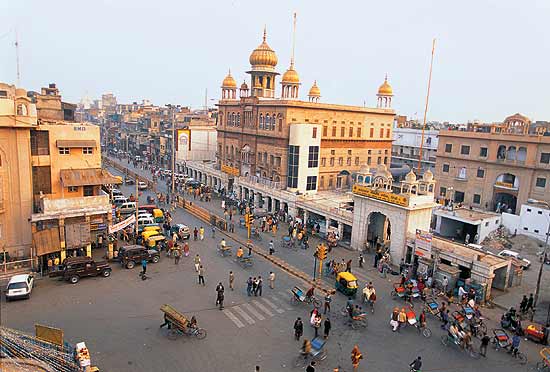 Why is Shopping in these Places Popular?
One of the main reason why shopping these is popular is because you get buy a lot of things without burning a hole in your pocket. These places are very popular with both locals and tourists. There are hundreds of shops all lined around one and other on both sides of the road. You will be able to go through many different styles and types of apparel before you choose the best one for yourself. Another great thing about shopping in these places is the beauty of this place.
The markets like ChandniChowkhave a beautiful and colourful interface. You can see the collections in the shops through the windows. There different types of clothes hanging from these shops. You will get to feel like you stepped into a colourful fairy tale when you step into these shops. Another really good thing is that these colours are a wonderful selection of apparel from all over India. You will find different from different corners of India. They have the most beautiful collection and versatile collection of clothes.
Types of Clothes Available in these Markets
There are many types of clothes available in these markets. The most popular type of clothes among the tourists are the different Indian wear. These markets have a beautiful collection of sarees, lehengas, salwars and much more. You will get daily wear options to party wear bling. You can also get bridal garments at these stores. A very good thing about this place is that these stores are the perfect amalgamation of designer wear and regular wear.
If you are in the mood for some western wear items, then you can pick up such things as well. These stores have ahigh street fashion western wear. The makers keep in mind the global fashion trends, thus, you will find very trendy clothing in the shops. They also house many different types of fusion wear. These clothes compliment the wearer and make heads turn.
Thus, shopping is definitely one of the most favorite activity is done in Delhi. You will find many market places all over Delhi for your shopping escapades. You can pick out different clothing at very reasonable rates. You can be sure that you will get the most amazing trendy clothes at these shops. Thus, shopping is one of the top activities do while visiting Delhi.