Leh Ladakh is natural paradise that is located in Jammu and Kashmir in India. It is located on the Himalayan range and is also bordered by the banks of river Indus. This city is famous for sceneries, adventure activities and monasteries. The place is always filled with snow. A lot of people visit this place every year during different season to enjoy different styles of vacations. The top tourism activities in this city are as follows.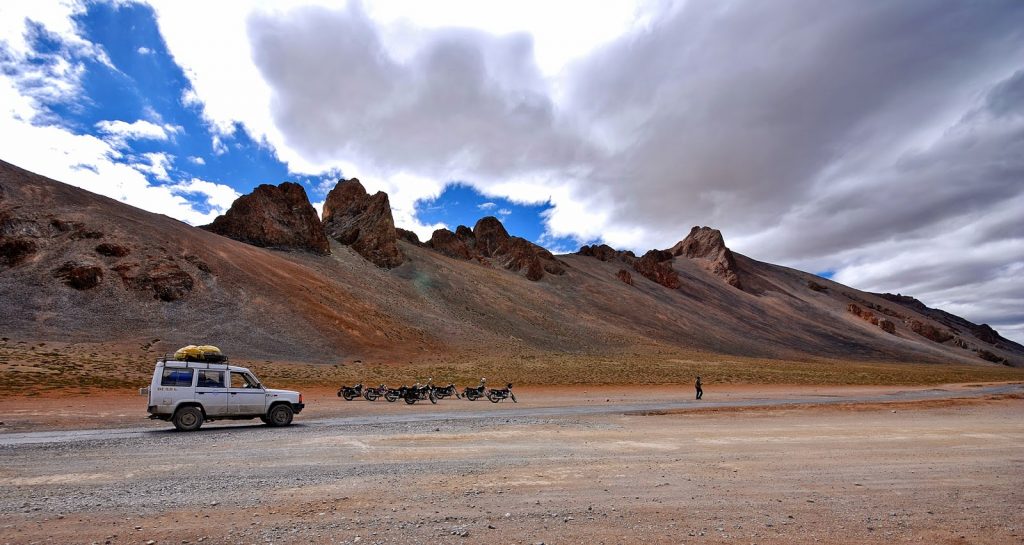 Mountain Passes
Leh Ladakh has a lot of mountain passes that were used for trade purposes in the past. Today, this city has the world's top three highest mountain passes that can be scaled using a motorcycle. People visit this city mainly for this activity from various parts of the world. Apart from using motorcycles to scale the passes, people also love to climb mountains or go for trekking. The trekking paths are closed during winter. Thus, it is important to learn about the seasons that are suitable for trekking before you plan for such a vacation. Top trekking paths are Spituk to Marka valley, Spituk to Hemis, Lamayuru Gompa to Chillong and Likir to Temisgam.
White Water Rafting
Indus River is always blooming with water except in winter when it is just a large slab of ice. White water rafting is an important family activity in this city. July to September is the right season for rafting. The most famous rafting trek is between Hemis and Choglamsar and, Nimmu to Phey.
Safari
India Viajes is the only place where you can enjoy camel safari on camels with two humps. You can enjoy the sand dunes and the beauty of cold desert here. Those who love wildlife can also take up jeep safari in Hemis Park to spot snow leopard and other exotic animals.
Polo
Polo is an important sport in this city. Those who want to try polo for the very first time or want to enjoy some professional polo time can find many centres, stadiums and classes for the same. Many tournaments are conducted during Ladakh festival which happens in September.
Shopping
This is the right place to find some unique items for shopping. Pashmina shawls, Thangka painting, Ladakhi jewels, carpets and handmade garments are the top items that you can find here. Do not forget to taste and buy apricot from here. This is the place where you can find the best quality apricot. There are a lot of markets and bazaars here and there in the city. If you are planning to visit a street market, make sure to bargain. The main markets are Moti Market, Tibetan Market, Ecology centre, Women's alliance, Tibetan Handicraft Emporium and many others.
Eating
No trip is complete without tasting the cuisine of the place. Because of the ecosystem of Himalayan Mountain, this cuisine has various elements in its menu. Mutton and chicken are important elements of the non-vegetarian items. Thukpa is a soup that is served with momos that everyone ought to taste. Apricot jam with local baked bread is another important breakfast item here. You can find a blend of Kashmiri, Tibetan, Chinese and Italian cuisine here.
There are a lot of other activities that you can enjoy in this desert paradise. Come and enjoy ladakh holidays in mesmerizing manner.